Donald Trump reportedly planning executive order declaring pre-marital sex, same-sex marriage and abortion to be wrong
Apparent draft decree reflects conservative Christian stances on controversial social issues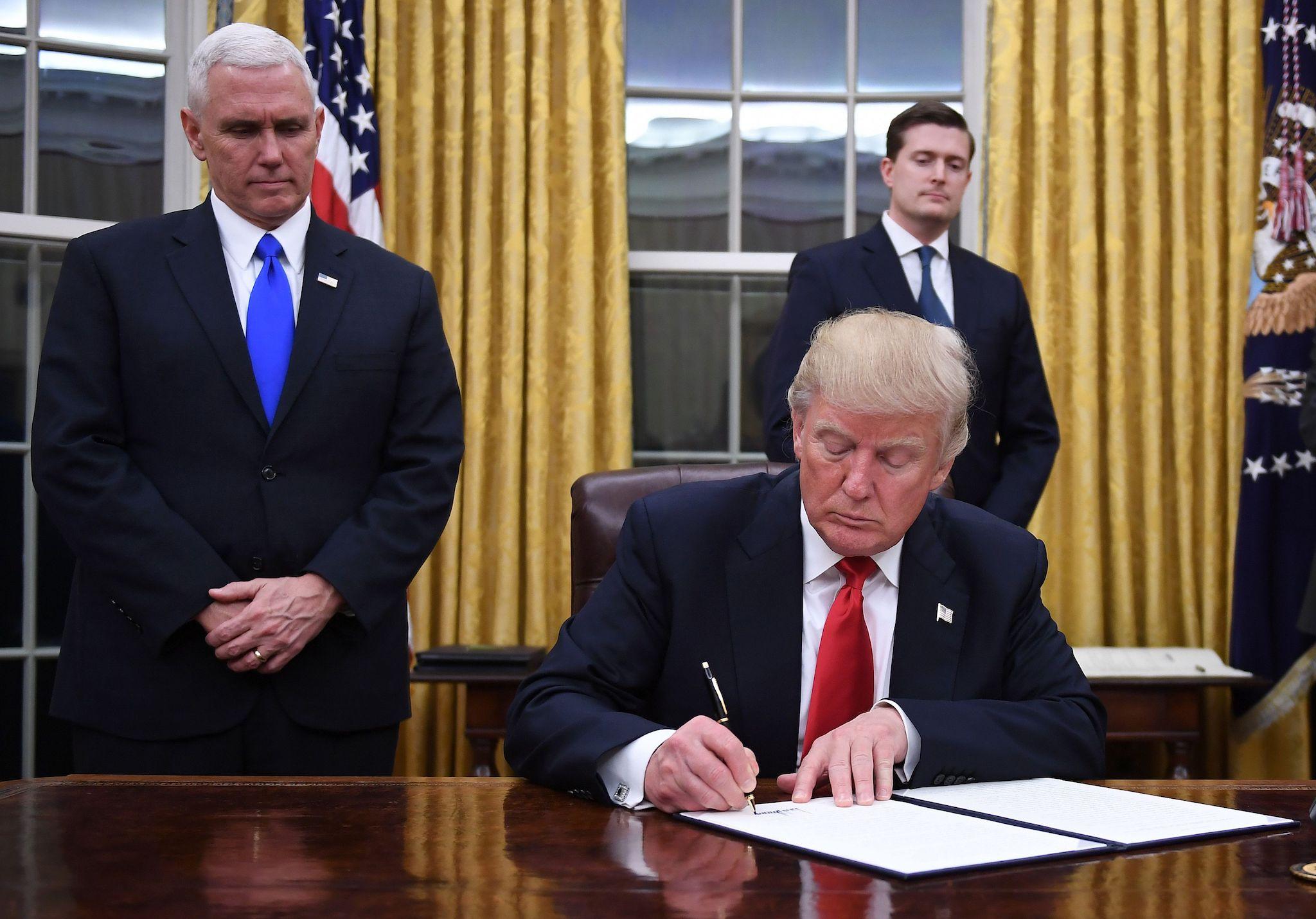 The Donald Trump administration is preparing to enshrine specific religious beliefs in executive policy—including that premarital sex is wrong, that marriage "is or should be recognised" as between a man and a woman, that life begins at conception and that the words "male and female" refer to "immutable biological sex" assigned at birth.
A leaked document that purports to be a new executive order claims to "respect religious freedom" and appears to reflect conservative Christian and Catholic beliefs. If signed, it will seek to shield people or organisations receiving federal funds that espouse and act on such beliefs, even if they are made in the course of their employment or contract, from punitive government action. It is likely to worry the country's LGBT community, which has fought for protection from discrimination.
The draft order seeks to protect the tax-exempt status of organisations that propound those beliefs, as well as to block "adverse action" against groups that discriminate, on religious grounds, in the provision of adoption and fostering services. White House spokesman Sean Spicer declined to get "ahead of the executive orders that we may or may not issue". "We have nothing on that front now," he added.
"Abortion access more popular than Trump" banner flown over March for Life
It further provides for total exemption on religious grounds for people or groups who object to providing employee health insurance that includes contraception, currently mandated under the Affordable Care Act. Some limited exemptions did already exist.
Legal experts told The Nation, which first published the leaked draft in conjunction with The Investigative Fund, that if signed by President Trump the order would likely violate the Establishment Clause of the US Constitution, commonly referred to as the separation of church and state.
In pictures: Protests, pomp and Donald Trump
Show all 30
Marty Lederman, a professor from Georgetown University's Law Centre, told the magazine: "This executive order would appear to require agencies to provide extensive exemptions from a staggering number of federal laws—without regard to whether such laws substantially burden religious exercise."
In full, the specific beliefs that are among those the order looks to protect from action under tax exemption rules are: "the belief that marriage is or should be recognised as the union of one man and one woman, sexual relations are properly reserved for such a marriage, male and female and their equivalents refer to an individual's immutable biological sex as objectively determined by anatomy, physiology, or genetics at or before birth, and that human life begins at conception and merits protection at all stages of life".
The Treasury Secretary is charged with ensuring that penalties are not imposed for a "person or organisation [that] believes, speaks, or acts (or declines to act) in accordance" with those positions.
The order's provision on the point at which human life begins chimes with the beliefs of Vice President Mike Pence, who last Friday attended the anti-abortion March For Life, for which Mr Trump also tweeted his "full support".
Mr Pence told marchers: "This administration will work with Congress to end taxpayer funding of abortion and abortion providers."
"Life is winning again in America," he added.
The draft order would also require the Health Secretary "to ensure that the federal government shall not discriminate or take any adverse action against a religious organisation that provides federally-funded child-welfare services, including promoting or providing adoption, foster, or family support services for children, or similar services, on the basis that the organisation declines to provide, facilitate, or refer such services due to a conflict with the organization's religious beliefs".
Join our commenting forum
Join thought-provoking conversations, follow other Independent readers and see their replies