Donald Trump's words inspire 'surge' of female voters to cast early ballots for Hillary Clinton
News emerges with just two weeks left of the presidential race
James Smith
Monday 24 October 2016 18:03 Comments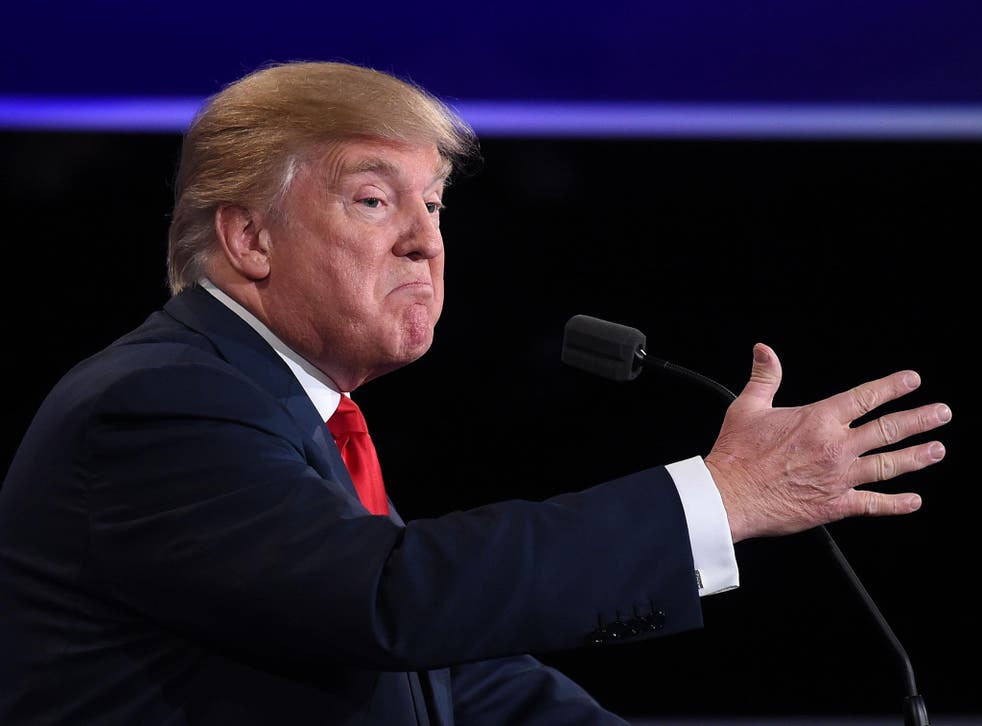 A disproportionate number of women Democrats have turned out to cast early votes against Donald Trump in the US presidential election, analysts believe.
Data shows that in Florida and Georgia, more women than men have voted early overall, and in North Carolinan female Democrats cast nearly 50 per cent more early ballots than Republican women. Early male voters, however, cast a similar number of ballots, whether Democrat or Republican.
Experts said the upsurge in Democratic women voters casting early ballots was likely caused by Mr Trump defending his televised misogynistic comments, in addition to a string of sexual assault and harassment allegations made against him by former associates and journalists.
Michael McDonald of the United States Elections Project wrote in the Huffington Post: "In Georgia and North Carolina, there was a surge of women requesting absentee ballots towards the end of the week of the first presidential debate.
"In Georgia, the surge began on Thursday and in North Carolina the surge began on Friday, and in both states it persisted through the following week."
"The percentage of women among those requesting absentee ballots peaked to their highest levels in the week from Monday, 3 October through Sunday, 9 October. In Georgia, 59.3 per cent of requests came from women and in North Carolina it was 59.4 per cent."
Michael Bitzer, an expert in southern US politics from Catawba College, North Carolina said he had seen a third more women voters than men, with around 87,000 of them Democrats. By comparison, 60,000 Republican women are said to have voted, versus 50,000 male Democrats and 52,000 Republican men.
In Florida, Daniel Smith, a Professor of Political Science at the University of Florida reported similar figures, with 55 per cent of early voters being women as of Wednesday. The state is often considered a 'bellwether' that has consistently predicted election results in the past.
Equally, while Donald Trump is leading in Georgia, an early bump in women voters initially saw Clinton five points ahead, in a state that has not returned a Democrat since Bill Clinton in 1992.
"That's certainly an energy and mobilisation indicator this early for the Clinton campaign and Democrats down ballot," said Professor Bitzer.
Every woman to make sexual assault claims against Donald Trump

Show all 16
Footage emerged a fortnight ago which threatened to derail Mr Trump's campaign after he was shown appearing to discuss sexual assault of women more than a decade ago. He has dismissed the comments, describing them as "locker room banter" but a number of high profile Republican politicians have distanced themselves from his campaign after the footage came to light.
In response, Trump accused Ms Clinton of standing by her husband Bill amid accusations of sexual harassment and assault, holding a press conference with some of Mr Clinton's accusers prior to the second live presidential debate.
US states have different election rules, with postal 'absentee' votes cast between four and fifty days before election day. In 20 states an excuse for not voting in person is needed.
Register for free to continue reading
Registration is a free and easy way to support our truly independent journalism
By registering, you will also enjoy limited access to Premium articles, exclusive newsletters, commenting, and virtual events with our leading journalists
Already have an account? sign in
Join our new commenting forum
Join thought-provoking conversations, follow other Independent readers and see their replies