One year into Trump's presidency, is the Russia probe what will bring him down?
With the focus now turning to Steve Bannon, the storm is about to get even fiercer in 2018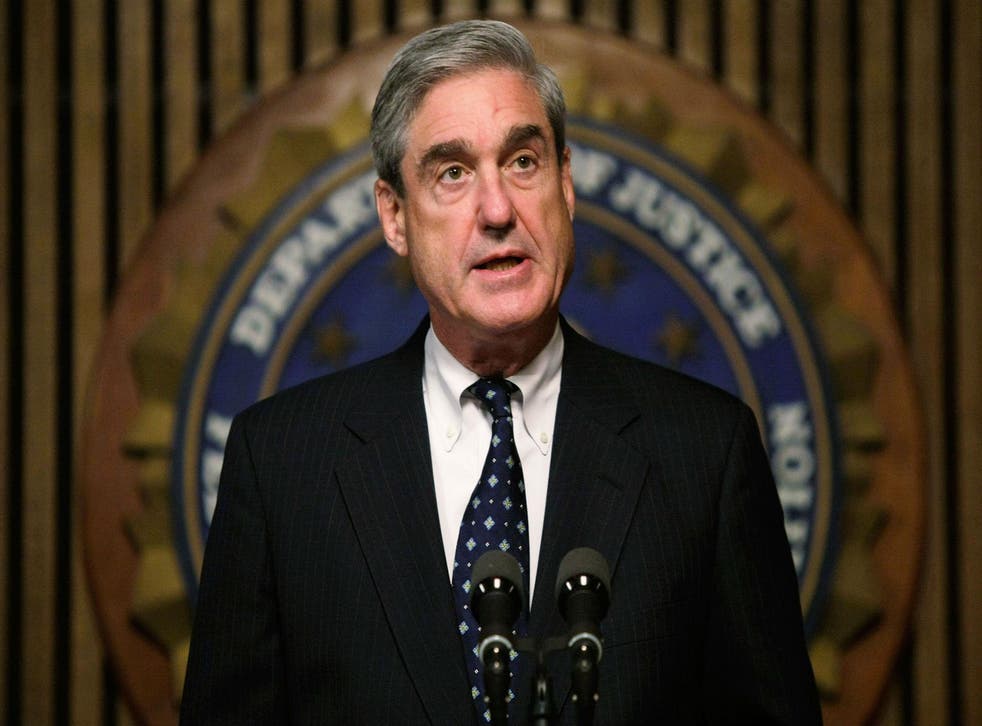 Donald Trump got to the White House with the intelligence and security agencies in the US playing a significant role in his victory. Now they are the ones who may yet bring him down, ending one of the most extraordinary presidencies in American history.
The Democrats bitterly complain that Hillary Clinton could well have won had it not been for James Comey. She was riding high when the FBI director reopened his investigation into her email account, thus effectively sabotaging her campaign, while failing to reveal that an investigation into links between Trump and Russia had been going on for months.
Now James Comey is gone, fired by Trump for failing to end the Russia inquiry. But three separate investigations continue on whether the President was the 'Muscovite Candidate' in the election and one of them.
The most critical of the three is headed by Special Counsel Robert Mueller, a former head of the FBI who has expanded his inquiry to looking at Mr Trump's murky business affairs.
Two senior members of the Trump team, former campaign manager Paul Manafort and former national security advisor Lieutenant General Michael Flynn, have been arrested and charged along with one who was more junior, George Papadopoulos, who is regarded as an important link in the alleged conspiracy. The activities of Trump's son, Donald Trump Jr and his son-in-law Jared Kushner, are under intense scrutiny from Mueller's investigators. And, the Special Counsel has indicated, he would want to speak to the President in the future.
The focus now is on Steve Bannon, who revelled in being called the 'Shadow President,' the close ally Mr Trump now bitterly accuses of betrayal, has agreed to speak to Mr Mueller after being threatened with a subpoena to appear before a grand jury.
Mr Trump's former chief strategist has already been subpoenaed by the House Intelligence Committee, which is carrying out its own investigation into Russian influence in the election. This followed Mr Bannon's refusal to answer questions during a 10 hour closed door session during which he claimed that his vow of omerta was on the instructions of the White House.
But Mr Bannon had long known what was coming. In Michael Wolff's explosive book on Mr Trump and his dysfunctional administration, Fire and Fury, the former chief strategist has described how Mr Trump and cronies, blustering about seeing off the Russian investigation, were oblivious about what was coming their way: "They are," he said, sitting on a beach trying to stop a Category Five.
The gathering storm is likely to be even fiercer with the prospect of Mr Bannon providing evidence. He was involved in the discussions to sack Mr Come – an act being examined by Mr Mueller's team as possible obstruction of justice – and the drafting of a misleading statement, allegedly with Mr Trump's knowledge, about a meeting held in the Trump Tower between Mr Kushner, Donald Trump Jr, Mr Manafort and a Russian lawyer Nataliya Veselnitska, who had offered to provide damaging information about Hillary Clinton.
The biggest names involved in the Trump-Russia investigation

Show all 17
Mr Bannon has described the sacking of Mr Comey as "the worst mistake in modern political history" opening the door, as it did, for the appointment of a Special Counsel with a wide array of powers. He had charged that meeting with the Russian lawyer was "treasonous and unpatriotic" and there was "zero chance" that Donald Trump Jr did not tell his father about it, which directly contradicts the President's claim that he knew nothing.
Mr Bannon was also remarkably prescient about the parallel track being taken by the special counsel. "This is about money laundering. Mueller chose Weissmann and he is a money laundering guy. Their path to f*****g Trump goes right through Paul Manafort, Don Junior and Jared Kushner...It's as plain as hair on your face ... They're going to crack Don junior like an egg on national TV," he held.
Those following the Mueller investigation would agree with Mr Bannon's analysis. The view gaining ground is that like Al Capone, Mr Trump could go down on money, as there is increasing scrutiny of allegations that funds from Russia were used by the Trump Organisation.
The Weissman Mr Bannon mentions is Andrew Weissmann, who has joined Mueller's team. Nineteen years ago as a prosecutor he cut a deal with Felix Sater (aka Felix Sheferovsky), a Russian-born criminal being prosecuted for his role in a $40m (£29m) organised crime scam which targeted the elderly, some of them Holocaust survivors.
Sater became an informer, avoiding a possible prison sentence of 20 years and a $50m (£40m) fine (he paid $25,000 instead) and went on to provide information, according to Justice Department papers on Russia and organised crime. Afterwards Sater became a business associate of Trump, working for a real estate firm called Bayrock which had a suite of offices two floors beneath the Trump Organisation's headquarters in Trump Tower. Bayrock went into partnership with Trump over a hotel project, the Trump SoHo in New York. Trump SoHo is now part of an investigation into alleged Kazakh money laundering with Sater helping investigators.
Sater also had ambitious plans to help Mr Trump win the US election. He told Michael Cohen, Mr Trump's lawyer and a former vice-president of the Trump Organisation, that Vladimir Putin would help Mr Trump get to the White House. "Our boy can become president of the USA and we can engineer it... I will get Putin on this programme and we will get Trump elected."
The importance of Russian money to the Trump Organisation is no great secret. Donald Trump Jr was saying as early as 2008 that "Russians make up a pretty disproportionate cross-section of a lot of our assets. We see a lot of money pouring in from Russia."
Seva Gunitsky, a professor of politics at Toronto University who had been tracking Mr Trump's Russia connection for more than a decade said: "This doesn't start with the election; it starts with money from Russian oligarchs pouring into Trump's real estate and casino businesses. Trump has been working with many of them for years, well before he developed any serious political ambitions. And we're not talking about small change here; we're talking about hundreds of millions of dollars, possibly even enough to keep Trump out of another bankruptcy."
Sir Richard Dearlove, the former head of MI6, has stated: "What lingers for Trump may be what deals - on what terms - he did after the financial crisis of 2008 to borrow Russian money when others in the west apparently would not lend to him."
Christopher Steele who had worked with Sir Richard produced the famous dossier which was one of the first documents to set out the detailed allegations about Mr Trump's Kremlin connections. Trump supporters and right-wing media in the US and UK tried to dismiss the dossier and vilify him. But much of what he claimed has now turned out to be true.
There has been a fresh round of attacks on Mr Steele. Last Friday, at the end of a week which had been dominated by highly damaging and humiliating revelations about Mr Trump in Fire and Fury, two Republican members of the Senate Judiciary Committee, Lindsay Graham and Chuck Grassley, asked the US Justice Department to start an investigation of Mr Steele over his contacts with the media.
It is highly unlikely to come to anything, accompanied as it was with the acknowledgement that "it is not intended to be an allegation of a crime." It also states that the referral "does not pertain to the veracity of claims contained in the dossier". US intelligence and security officials, who had worked with Mr Steele in the past do not appear to doubt his veracity. The former MI6 officer, it is believed, has agreed to talk to Mr Mueller.
CIA chief John Brennan, who had been vocally critical of Mr Trump, has been replaced by ardent Trump loyalist Mike Pompeo. The President regularly rails against a supposed "Deep State" which is out to get him and threatens retribution. But there is no respite from the accusations and recriminations as the Russia investigations continue to widen and deepen.
Register for free to continue reading
Registration is a free and easy way to support our truly independent journalism
By registering, you will also enjoy limited access to Premium articles, exclusive newsletters, commenting, and virtual events with our leading journalists
Already have an account? sign in
Register for free to continue reading
Registration is a free and easy way to support our truly independent journalism
By registering, you will also enjoy limited access to Premium articles, exclusive newsletters, commenting, and virtual events with our leading journalists
Already have an account? sign in
Join our new commenting forum
Join thought-provoking conversations, follow other Independent readers and see their replies