Donald Trump seeks foreign labour visas for Virginia winery workers
Experts say his request for foreign labourers creates clear conflict of interest
Rachael Revesz
Friday 23 December 2016 11:10 Comments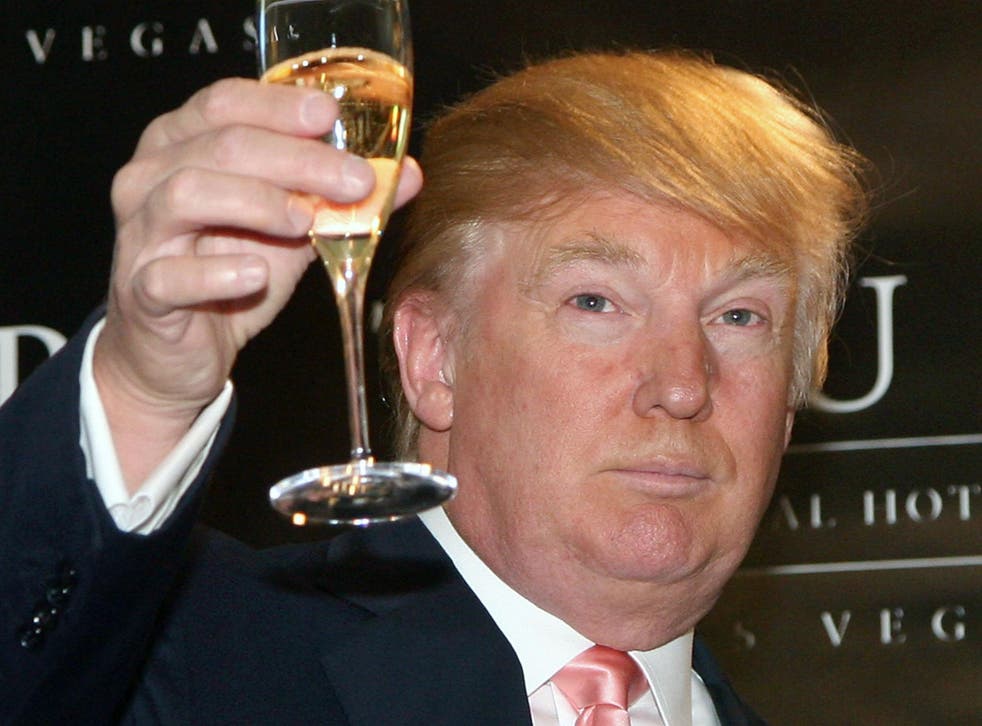 Donald Trump is creating a conflict of interest by seeking foreign worker visas for his Virginia winery, according to experts.
The president-elect, who has applied for special temporary visas for six employees, is president of the Charlottesville vineyard. He will also soon be president of the United States, and will hold authority for granting visas.
Norm Eisen, a former ethics lawyer for president Barack Obama, said the visa situation was "a classic conflict of interest".
"This is a powerful example of why Donald Trump needs to make a definitive break, not just with his operational interests but his ownership interests, by appointing an independent trustee to liquidate all that," he said, as reported by the Washington Post.
Richard Painter, a professor at the University of Minnesota Law School and former ethics lawyer for president George W Bush, urged Mr Trump to divest from the business, or to make sure none of his White House staff had any say on the visas.
Mr Trump's request for H-2 visas was filed on 2 December and posted online by the Labour Department.
Prince Charles issues veiled warning over Donald Trump and return to 'dark days of 1930s'
The workers would prune vines on the 1,300-acre estate and paid $10.72 per hour for 40 hours, the application said, from 7am to 2.30pm through the week and until noon on Saturday, with an unpaid lunch break. The six positions are set to last for six months starting January 2017.
The application comes just two days after a special envoy from the United Nations said there were concerns about the visa program, which could put workers at risk of exploitation and human trafficking.
The Washington Post reported that around 8,000 temporary agricultural worker visas were requested across the US in the fiscal year of 2016, and the Labour Department granted 8,300 of them.
Mr Trump has applied for temporary visas in 2014, 2015 and 2016, amounting to 19 foreign visas, not including the six most recent applications.
The president-elect also sought to hire 513 foreign workers over the last three years for his Florida Mar-a-Lago resort and other businesses.
Mr Trump is president of the Trump Vineyard Estates, on which the winery sits.
The winery's website says it is a registered trade name of Eric Trump Wine Manufacturing LLC and "is not owned, managed or affiliated with Donald J. Trump, The Trump Organization or any of their affiliates."
Eric Trump is part of the government transition team and has sat in on important meetings with tech executives and others.
Mr Trump reportedly gave the winery to his son in 2012. Yet at a press conference in March his father said: "I own it 100 percent, no mortgage, no debt."
Kerry Woodward, the general manager of the winery, and Mr Trump's spokeswoman, Hope Hicks, were not immediately available for comment.
Mr Trump has delayed a speech on his businesses and how he plans to avoid a conflict of interest until January.
The announcement was first scheduled for 16 December.
Register for free to continue reading
Registration is a free and easy way to support our truly independent journalism
By registering, you will also enjoy limited access to Premium articles, exclusive newsletters, commenting, and virtual events with our leading journalists
Already have an account? sign in
Join our new commenting forum
Join thought-provoking conversations, follow other Independent readers and see their replies