Donald Trump boasted about meeting semi-naked teenagers in beauty pageants
Mr Trump said on Howard Stern's radio show in 2005 that he could 'get away' with walking into the dressing room to 'inspect' beautiful women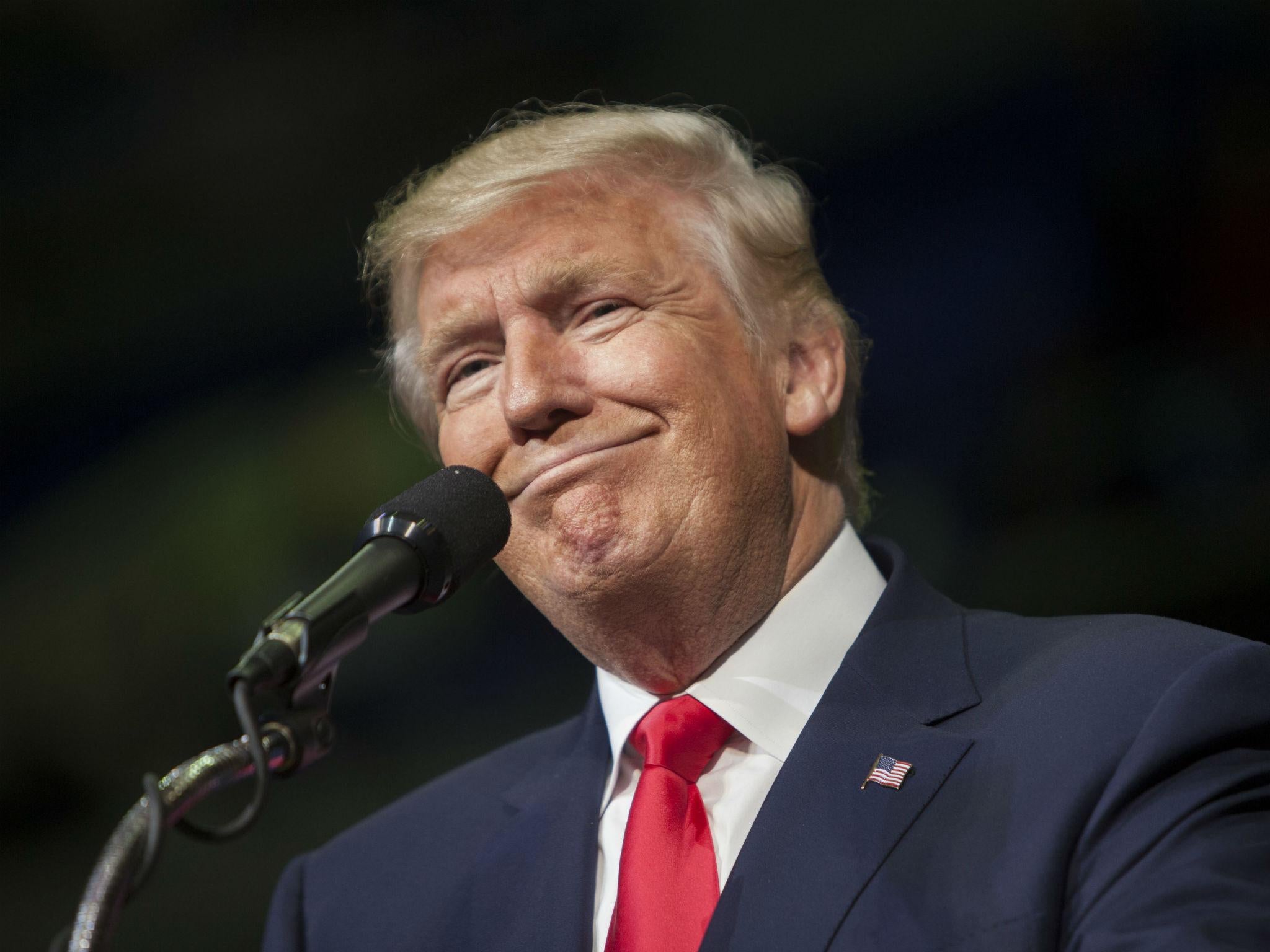 Donald Trump used to "stroll right in" to the dressing room of beauty pageants while the contestants - some of whom were teenagers - were naked or half-dressed, a former model has claimed.
Tasha Dixon was 18 when she competed in the Miss USA pageant, winning the state crown.
"Our first introduction to him was when we were at the dress rehearsal and half naked changing into our bikinis," Ms Dixon told CBS.
"He just came strolling right in. There was no second to put a robe on or any sort of clothing or anything. Some girls were topless. Other girls were naked."
She added that people who worked for Mr Trump "pressured" the women to "fawn over him, go walk up to him, talk to him, get his attention" while still not fully dressed.
Ms Dixon added the situation made them feel awkward and physically vulnerable.
Four women who competed in the 1997 Miss Teen USA beauty pageant also said the Republican used to walk in. Some of the girls were as young as 15.
Former Miss Vermont Teen USA, Mariah Billado, told Buzzfeed: "I remember putting on my dress really quick because I was like, 'Oh my god, there's a man in here."
Three other girls chose to remain anonymous, but told the publication it was "creepy" and "shocking".
Mr Trump said on the Howard Stern radio show in 2005 that he was "allowed", as the owner of the pageant, to go backstage while the contestants were getting dressed.
Trump supporter says 50 shades of Grey is to blame for Trump sexual assault remarks
"You know they're standing there with no clothes. Is everybody OK? And you see these incredible looking women. And so I sort of get away with things like that."
Ms Dixon told CBS she believed that Mr Trump owned the pageant for 19 years because he could "utilise his power around beautiful women" and there was no one above him to complain to.
When Ms Dixon competed in 2001, the theme was empowering women.
She said she had not listened to the radio show and her accusations were not politically motivated.
The revelations come as a leaked video from 2005 show the presidential nominee bragging about sexually assaulting women. He released an apology within hours but defended the remarks as "locker room talk".
The remarks come in contrast to a statement from former Miss California, Carrie Prejean, who competed in the beauty pageant the same year as Ms Dixon.
"To paint Mr Trump as someone who would purposely walk into a women's dressing room and ask women to come impress him is the most disgusting accusation so far," she said.
Mr Trump used to own the Miss Universe, the Miss USA and Miss Teen USA pageants until last year.
Join our commenting forum
Join thought-provoking conversations, follow other Independent readers and see their replies