Donald Trump plays golf almost three times as much as Barack Obama after one year in office
Mr Trump has spent four consecutive days at his club in Florida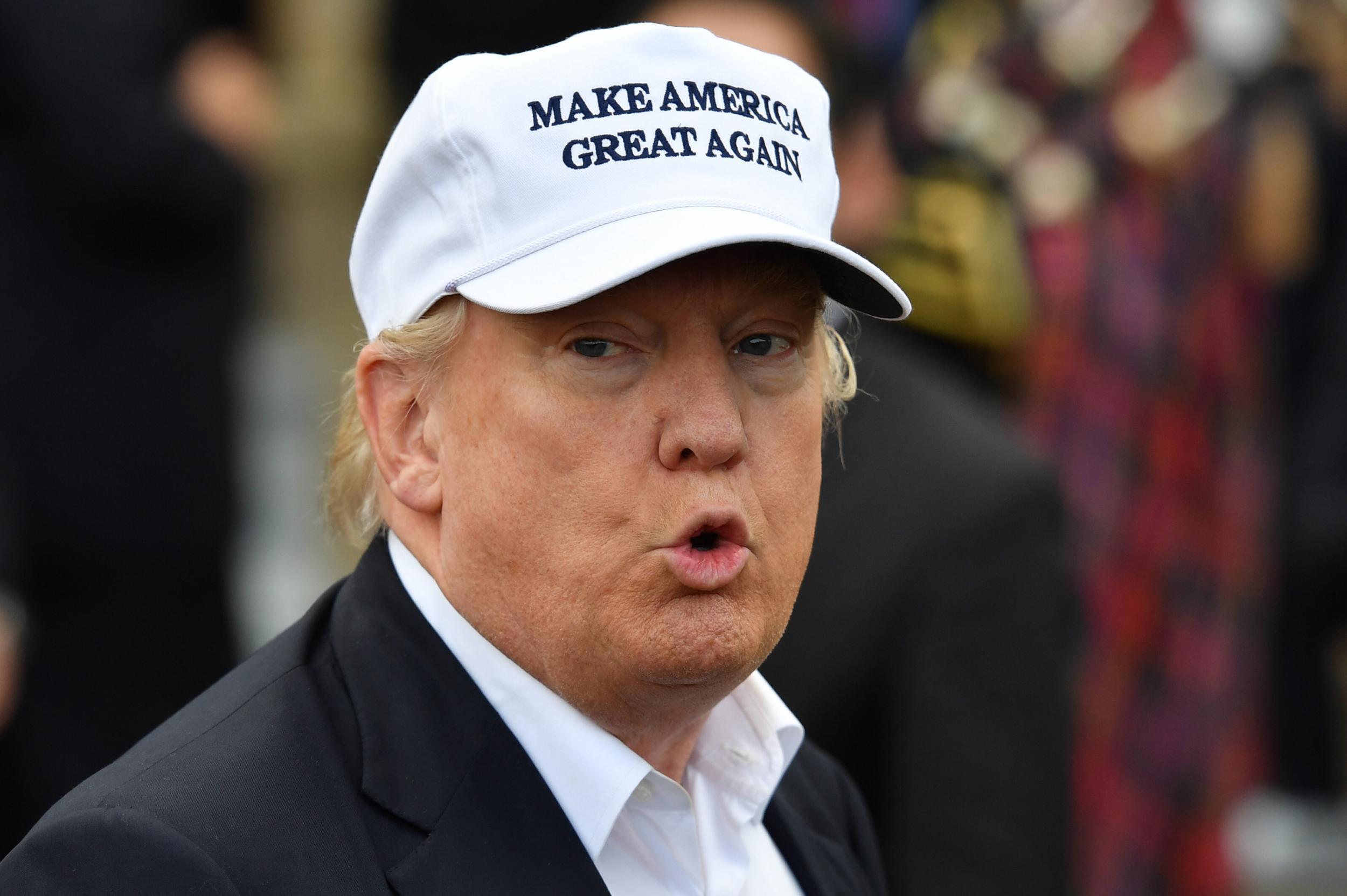 Donald Trump has spent 81 days on the golf course in his first year as President, racing past his predecessors.
Mr Trump, after a weekend at his Trump International Golf Club in West Palm Beach, Florida, has spent more time on the green than George W Bush did during eight years in office.
The President has also been on the golf course almost three times as much as Barack Obama did during his first year.
Saturday was Mr Trump's fourth consecutive day at one of his clubs, where he played with golf star and supporter Jack Nicklaus, as reported by CNN.
The President's golfing is often kept under wraps, with White House aides saying that Mr Trump will be spending his weekends working, or in meetings.
Mr Trump admitted he was golfing himself on Friday with Tiger Woods and Dustin Johnson.
As a reality television star and real estate businessman, Mr Trump spent years criticising Mr Obama for playing golf, mocking his "work ethic".
He tweeted in October 2014: "Can you believe that, with all of the problems and difficulties facing the US, President Obama spent the day playing golf."
Donald Trump's least presidential moments so far...
Show all 30
While it is unclear how many rounds Mr Trump has played, Mr Obama played 26 rounds of golf after a year in office.
As reported by CBS, Mr Obama played a total of 333 rounds in eight years.
Mr Bush only played 24 rounds in eight years as he stopped playing in 2003, in response to criticism about his leisure time during the Iraq War.
Before entering the White House, Mr Trump said: "I'm going to be working for you, I'm not going to have time to go play golf."
Join our commenting forum
Join thought-provoking conversations, follow other Independent readers and see their replies