Donald Trump administration ends programme allowing Haitians to enter US on low-skilled worker visas
Department of Homeland Security cites fraud, abuse and high-level of overstays as reasons for cut week after President's apparent dismissal of Caribbean nation as 's***hole country'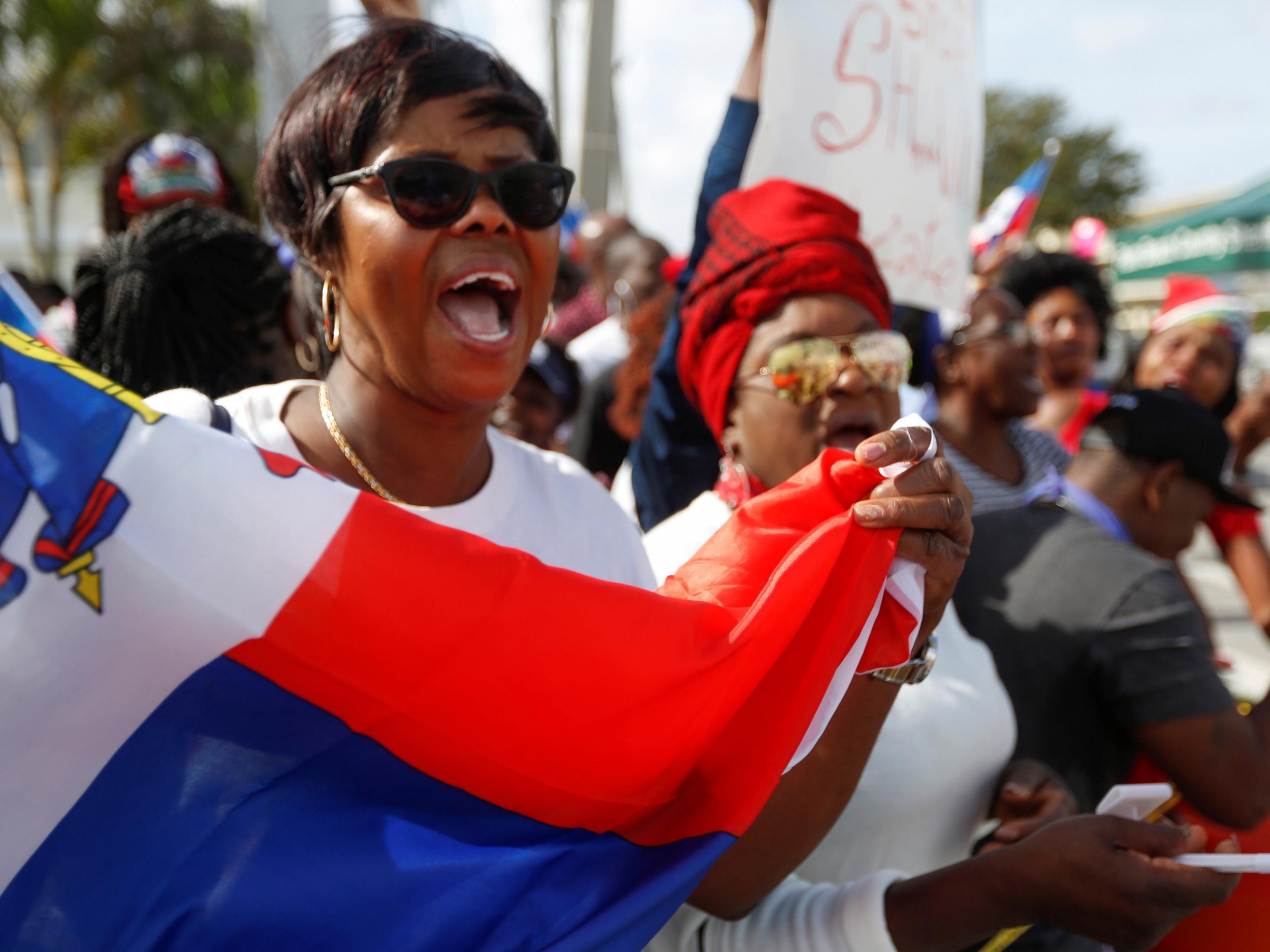 Donald Trump's administration has announced it is ending a programme permitting Haitians to enter the US on low-skilled worker visas, a measure introduced by his predecessor Barack Obama after the Caribbean nation was struck by a devastating earthquake in 2010.
The announcement from the Department of Homeland Security (DHS) comes less than a week after the President reportedly referred to Haiti and states in Africa as 's***hole countries' during a meeting on immigration in the Oval Office, sparking worldwide outrage and condemnation. Trump has denied using the word.
The DHS said in a regulatory filing that it was removing Haiti from lists of more than 80 countries whose citizens can be granted H-2A and H-2B visas, given to seasonal workers in agriculture and other industries.
It cited what it said were "high levels of fraud and abuse" by Haitians with the visas, and a "high rate of overstaying the terms" of their visas.
A DHS report published last year stated that Haitians on a variety of non-immigrant visas, including H-2As and H-2Bs, had a roughly 40 percent visa overstay rate in the 2016 fiscal year.
Belize and Samoa were also removed from the lists, for risks stemming from human trafficking and not taking back nationals ordered removed from the United States, respectively.
Just a few dozen Haitians entered the United States on the visas each year since they were given permission to do so in 2012 by the Obama administration, according to DHS data.
Sixty-five Haitians entered the United States on H-2A visas, given for agricultural work, in the 2016 fiscal year, according to DHS data, and 54 Haitians were granted H-2A visas by the State Department between March and November 2017. The number of Haitians entering in 2016 on H-2B visas, which are for non-agricultural seasonal work, was more than zero but too low to report, according to DHS.
Supporters of the visas say they gave Haitians a rare opportunity to work legally in the United States, contribute to the US economy, and help fund the recovery of Haiti after the earthquake, which killed more than 200,000 people.
The Haitian embassy in the United States did not immediately respond to a request for comment. Officials in Haiti were not immediately available for comment.
In an interview with Reuters on Wednesday, Trump praised Haitians.
"I love the people. There's a tremendous warmth," he said. "And they're very hard-working people."
Humanitarian groups and Republican and Democratic members of Congress lobbied the Obama administration to make Haiti eligible for the short-term worker visas, arguing that remittances to family in Haiti would help the country recover from the earthquake. Without H-2A and H-2B visas, there are few legal avenues for most Haitians to go to the United States.
Donald Trump's first year: in pictures
Show all 29
"The post-earthquake reconstruction efforts ignored migration and remittances entirely," said Michael Clemens, a senior fellow at the Center for Global Development who was heavily involved in the efforts to allow Haitian workers to come to the United States. "We saw it as an opportunity to help Haiti rebuild after the earthquake."
The Obama administration added Haiti to the list of approved countries in 2012 with a view to matching workers with US farmers as part of a mutually beneficial relationship while the Caribbean country recovered from a natural disaster that had decimated its infrastructure.
Join our commenting forum
Join thought-provoking conversations, follow other Independent readers and see their replies