Hillary Clinton attacks Donald Trump for posting Pepe the Frog meme
The green frog has recently been hijacked by extreme right-wingers and Mr Trump sharing it will do little to assure voters that he condemns fascism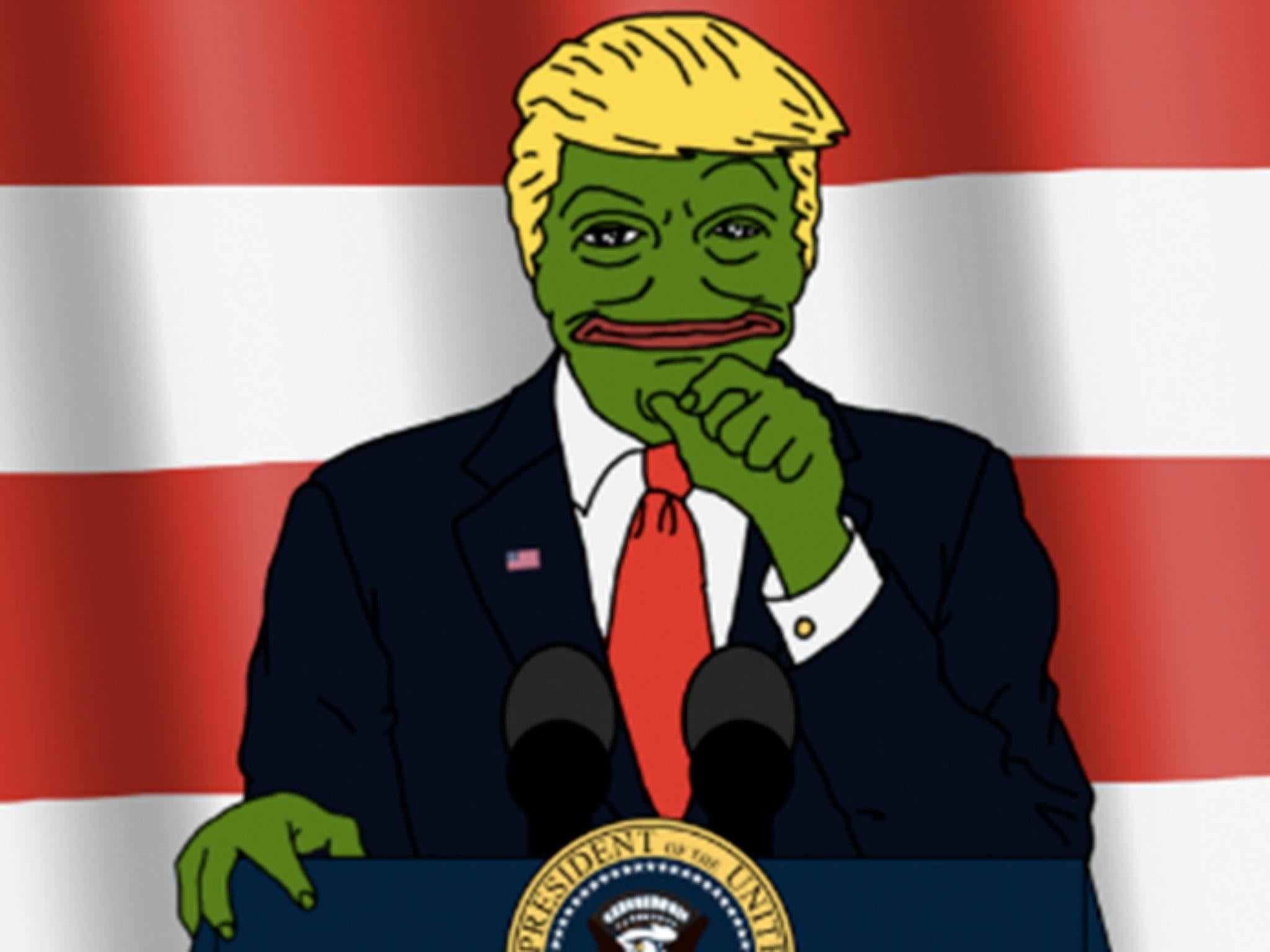 Hillary Clinton has condemned Donald Trump for sharing a viral meme which has recently become associated with the white supremacist movement.
Donald Trump, his son and a close adviser have all posted photos of Pepe the frog, a cartoon amphibian which became controversial late last year after a group of gamers worked to associate it with Nazi propaganda.
"This is horrifying," the Clinton campaign said, referring to the images shared on social media by Mr Trump.
Donald Trump Junior, the Republican's eldest son, recently uploaded a picture from the film The Deplorables, with cast members' faces replaced by pictures of his father, himself and people associated with the Trump campaign. They included conspiracy theorist Alex Jones, who said the Newtown massacre was "completely fake", and Breitbart's Milo Yiannopoulus, who was banned from Twitter for writing racist posts.
Naked Donald Trump Statue Appears Across The States
Show all 11
One of the faces was Pepe with yellow hair.
"All kidding aside I am honoured to be grouped with the hard working men and women of this great nation that have supported @realdonaldtrump and know that he can fix the mess created by politicians in Washington," Mr Trump's son wrote alongside the image.
The picture was also shared on Twitter by Roger Stone, a political consultant, who said he was "so proud to be one of the Deplorables".
Presidential candidate Mr Trump also tweeted an image in October last year of the frog with yellow hair, standing at a podium in front of an American flag.
10 of the scariest things Donald Trump has ever said
Mr Trump has been associated with many fictional characters, most recently Superman.
The association with Pepe will be seen as controversial, however, after he took several days to condemn endorsement from former Ku Klux Klan leader David Duke.
The Trump campaign could not immediately be reached for comment.
Join our commenting forum
Join thought-provoking conversations, follow other Independent readers and see their replies