Trump and Clinton tied on 26 per cent in Republican stronghold of Utah, poll shows
The last time Utah voted Democrat was in 1964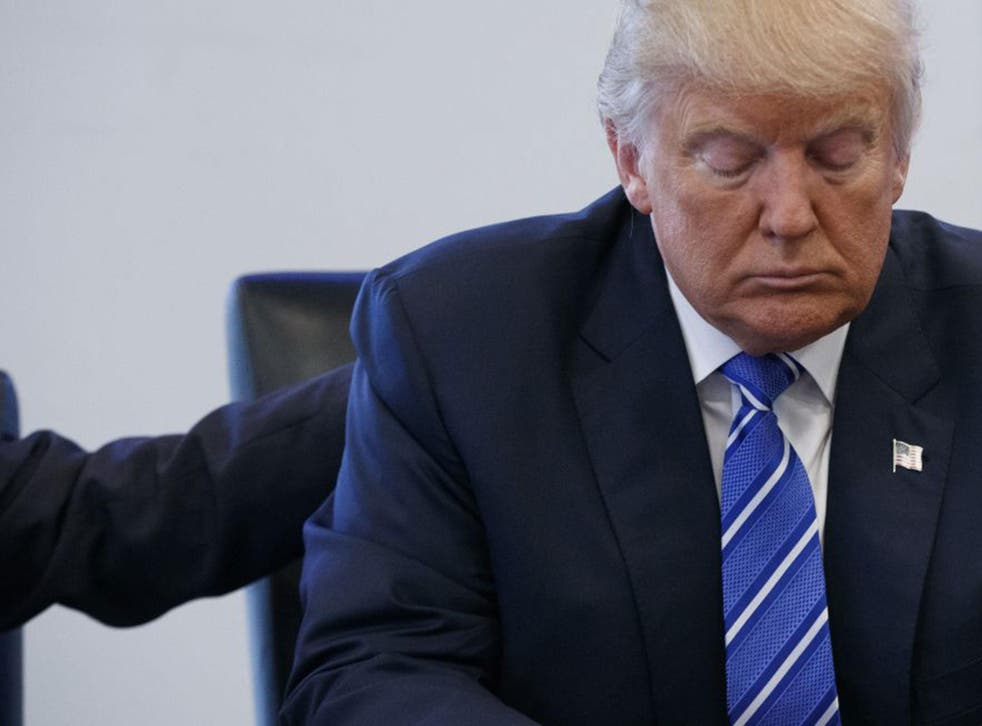 Donald Trump's campaign has taken yet another blow as a new poll shows he is currently neck and neck with Hillary Clinton in the Republican stronghold of Utah.
The poll, conducted after the release of a tape in which Mr Trump boasted about sexually abusing women, shows he is now tied with Ms Clinton with 26 per cent of the vote each.
Independent candidate Evan McMullin is only just behind the main contenders for the presidency, polling 22 per cent, while Libertarian Gary Johnson took 14 per cent.
Trump makes crude comments in 1992 about young girl
Research firm Y2 Anylitics said their poll was the first since the publication of the tape, and attributed Mr Trump's nose-dive in the polls to the revelations.
The firm said 64 per cent of people they spoke to had seen the video, while a further 30 per cent said they had heard about it.
Previous polls indicated Mr Trump had a strong lead in the historically Republican-voting state, with aggregate polls giving him a lead of over 40 per cent.
Utah is seen as a crucial state for Mr Trump. The last time the majority of residents voted for a Democratic candidate was in 1964, when Lyndon B. Johnson won
Register for free to continue reading
Registration is a free and easy way to support our truly independent journalism
By registering, you will also enjoy limited access to Premium articles, exclusive newsletters, commenting, and virtual events with our leading journalists
Already have an account? sign in
Register for free to continue reading
Registration is a free and easy way to support our truly independent journalism
By registering, you will also enjoy limited access to Premium articles, exclusive newsletters, commenting, and virtual events with our leading journalists
Already have an account? sign in
Join our new commenting forum
Join thought-provoking conversations, follow other Independent readers and see their replies