Donald Trump orders freeze of federal employee hiring, excluding military
The order does not apply to Mr Trump's Cabinet selections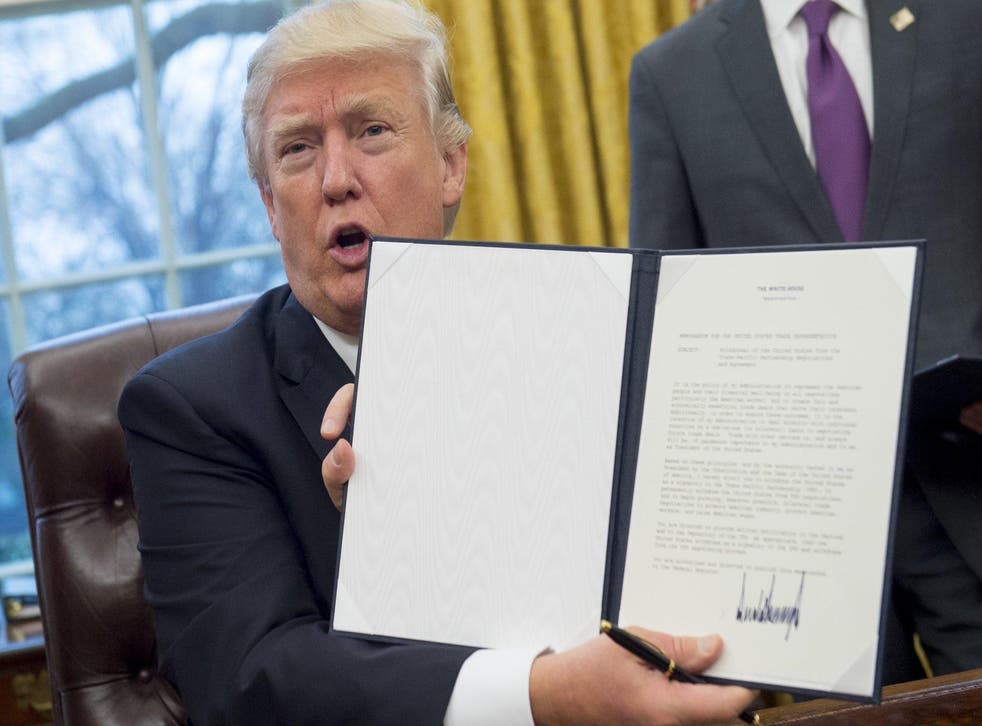 Donald Trump issued an executive order Monday morning that froze the hiring of federal workers with the exception to national security employees.
At a news conference, White House press secretary Sean Spicer explained that the order will prevent vacant, nonmilitary positions from being filled and would only allow the creation of new positions to meet "national or public security responsibility."
Thousands attend Women's March on Washington

Show all 18
He added that the order will counter the "dramatic expansion of the federal workforce in recent years." This statement is misleading and inaccurate. In May 2014, there were nearly 2.7 million federal employees, and in December of last year, there were 2.8 million workers—a 3 percent increase, according to the Bureau of Labor Statistics.
The freeze likely plays well with Trump supporters as the order makes good on his campaign's "Contract With the American Voter," which promises to "clean up the corruption and special interest collusion in Washington DC."
Jeffrey Neal, a former personnel chief for the Department of Homeland Security, tells The Washington Post that the "main benefit of a hiring freeze to a new administration is that it gives them a chance to freeze things in place and get their own people in place. As far as saving money, hiring freezes are not big dollar savers."
"Neal says a hiring freeze would probably not have a significant effect on the size of the federal workforce," The Post reports, "unless it was put in place in conjunction with early-retirement or severance incentives."
Register for free to continue reading
Registration is a free and easy way to support our truly independent journalism
By registering, you will also enjoy limited access to Premium articles, exclusive newsletters, commenting, and virtual events with our leading journalists
Already have an account? sign in