Donald Trump accused of ignoring scientific evidence of climate change by George W Bush's environment chief
Christine Todd Whitman says she 'worries terribly' for families around the world because of the incoming Trump administration's apparent disdain for environmental science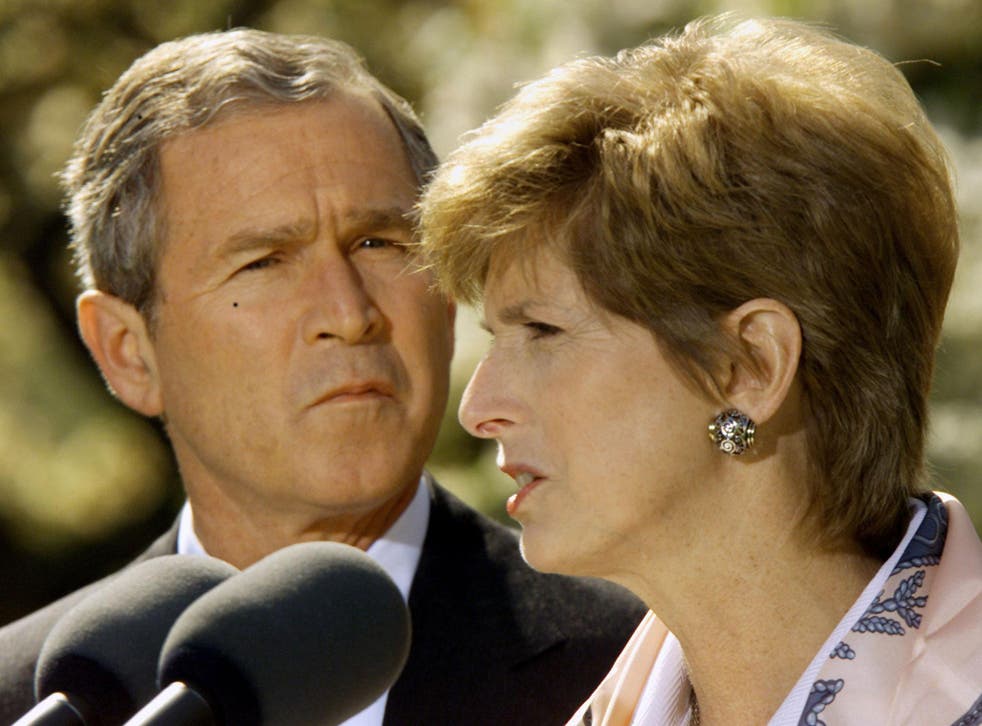 A leading Republican and former US environment chief has accused Donald Trump of ignoring compelling scientific evidence on climate change, warning his policies could put the world at risk.
Christine Todd Whitman, who was head of the US Environment Protection Agency (EPA) under George W Bush, said she found the President-elect's apparent "disdain" for environmental science "worrisome".
Mr Trump has dismissed climate change as a "hoax" and members of his team have talked about increasing coal production, allowing oil exploration in the Arctic and building new pipelines. He has also suggested he will remove the US from the Paris Agreement on climate change and scrap Barack Obama's landmark clean power plan.
Speaking in an interview for a BBC Radio 4 documentary called Climate Change: the Trump Card, Ms Todd Whitman said: "I find it very worrisome that there seems to be a disdain for the science on protecting the environment.
"I worry terribly for the future of my family and families round the world because Mother Nature has never observed geopolitical boundaries and what one country does really does affect another country.
"To walk away from something where you have 97 per cent of scientists saying this is occurring and people have an impact on it … It's gotten to the point where we've got to try to slow it down if we're going to survive it."
The Republican argued that Mr Trump was betraying a Republican heritage of conservation, and noted the number of oil tycoons in his Cabinet.
"Conservation is inherently conservative. I hope to be proven wrong by Mr Trump but you have so many multi-millionaires from the oil industry in his cabinet," Ms Todd Whitman said.
World reaction to President Trump: In pictures

Show all 29
"We want to have power and be energy independent but the problem is doing it in a balanced way to protect health and the environment, but from Trump's view it doesn't seem to enter the equation."
Several of Mr Trump's picks for cabinet posts have cast doubt on climate science – although it is unclear how they will act in office.
In December, Ms Todd Whitman condemned the President-elect's decision to appoint Scott Pruitt, who wants to scrap the clean power plan that underpins America's commitments to curb carbon dioxide emissions, as head of the EPA.
She said she could think of no other EPA head as "disdainful of the agency and the science" as Mr Pruitt, adding: "He obviously doesn't care much for the agency or any of the regulations it has promulgated."
Mr Trump's nominee for Energy Secretary is former Texas governor Rick Perry, who has in the past argued for the abolition of the department he is about to lead, while his pick for Secretary of State is Rex Tillerson, head of oil giant Exxon Mobil, which is being investigated for allegedly misleading its shareholders over risks to the climate.
In another indication that the incoming administration could reassess the US government's approach to tackling climate change, Mr Trump's transition team recently asked US State Department officials to disclose how much money it provides each year to international environmental groups.
At the start of December, the lead scientist behind a ground-breaking climate change study said global warming was beyond the "point of no return" and branded Donald Trump's sceptical stance on climate change as "catastrophic for humanity".
Climate Change: the Trump Card airs on BBC Radio 4 at 8pm on Tuesday
Join our new commenting forum
Join thought-provoking conversations, follow other Independent readers and see their replies