Donald Trump's voter fraud claims based on anecdote about German golfer Bernhard Langer
The President told the anecdote at a White House get-together and was reportedly met with silence at the end
Rachael Revesz
New York
Thursday 26 January 2017 02:41 Comments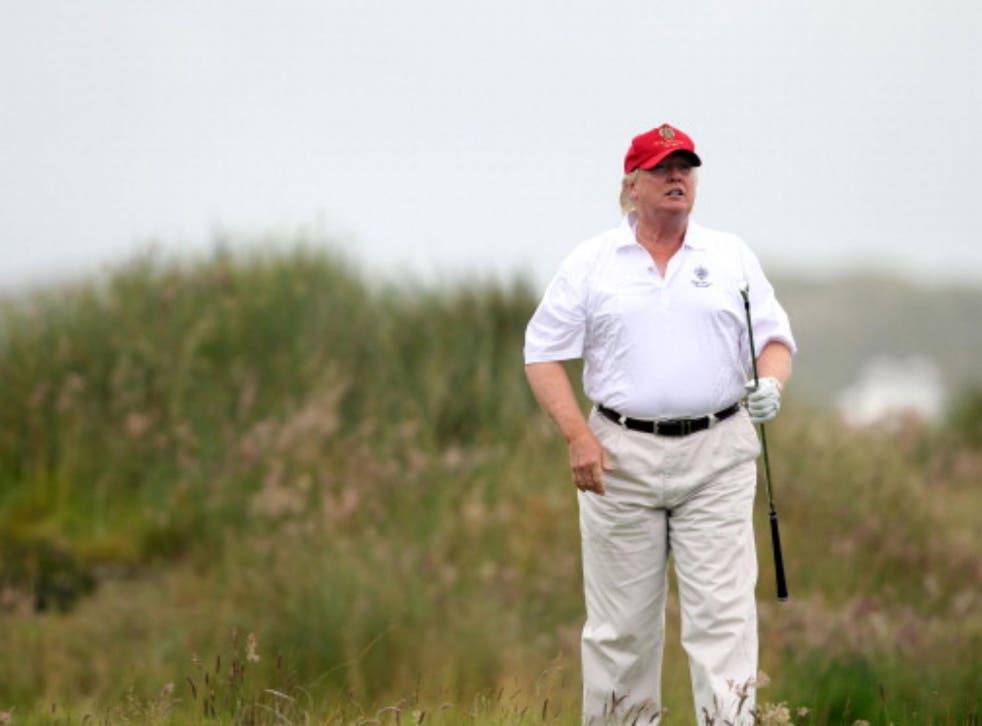 Donald Trump likes golf, so it might not seem surprising that the President took the word of a golfer very seriously when he was weighing up pursuing a federal investigation of voter fraud.
During a get-together with top Republicans and Democrats at the White House on Monday evening, Mr Trump told his colleagues that he lost the popular vote due to "three to five million illegal votes" that were cast for his opposition.
Paul Ryan told him there was no evidence. Everyone ate pigs-in-blankets and mini meatballs.
Then Mr Trump told an anecdote about "his friend", "the very famous golfer, Bernhard Langer", as reported by the New York Times.
He said Mr Langer had recounted to him that he was standing in line at a polling station in Florida, when an official told the golfer he would not be able to vote.
Mr Langer allegedly told Mr Trump that he saw people around him who did not look as if they should be allowed to vote, but were allowed to cast provisional ballots.
Mr Trump told this story, according to three people present at the meeting, and finished it by suggesting names of Latin American countries that these supposed illegal voters might have come from.
Mr Trump was allegedly met with silence, and chief of staff Reince Priebus pushed to change the subject.
The version of events was denied by a White House official, the Times found, and said Mr Langer had actually recounted the story to Mr Trump but it was the story of his friend, not of Mr Langer himself.
Mr Langer is a German citizen. His permanent place of residence is Florida, but he is barred from voting.
Nonetheless, the anecdote has helped to push the President to order federal agents to investigate a nation-wide phenomenon which lacks scientific or numeric backing.
Rather than pursue voter suppression, which penalises people of colour and people with lower incomes and often prevents them from voting, the President is determined to counter what he described as millions of illegal votes.
He told ABC News that there was "a lot to look into".
"You have people that are registered who are dead, who are illegals, who are in two states. You have people registered in two states. They're registered in a New York and a New Jersey. They vote twice. There are millions of votes, in my opinion," Mr Trump said.
When Green Party presidential candidate Jill Stein campaigned to recount the votes in three swing states, Mr Trump's own legal team worked to block the effort and said: "All available evidence suggests that the 2016 general election was not tainted by fraud or mistake."
Register for free to continue reading
Registration is a free and easy way to support our truly independent journalism
By registering, you will also enjoy limited access to Premium articles, exclusive newsletters, commenting, and virtual events with our leading journalists
Already have an account? sign in
Join our new commenting forum
Join thought-provoking conversations, follow other Independent readers and see their replies