Majority of Americans would give up alcohol to see Donald Trump impeached, finds survey
73 per cent of Democrats and 17 per cent of Republicans say they would cut out the liquor if the official political process of removing the President were to be put in motion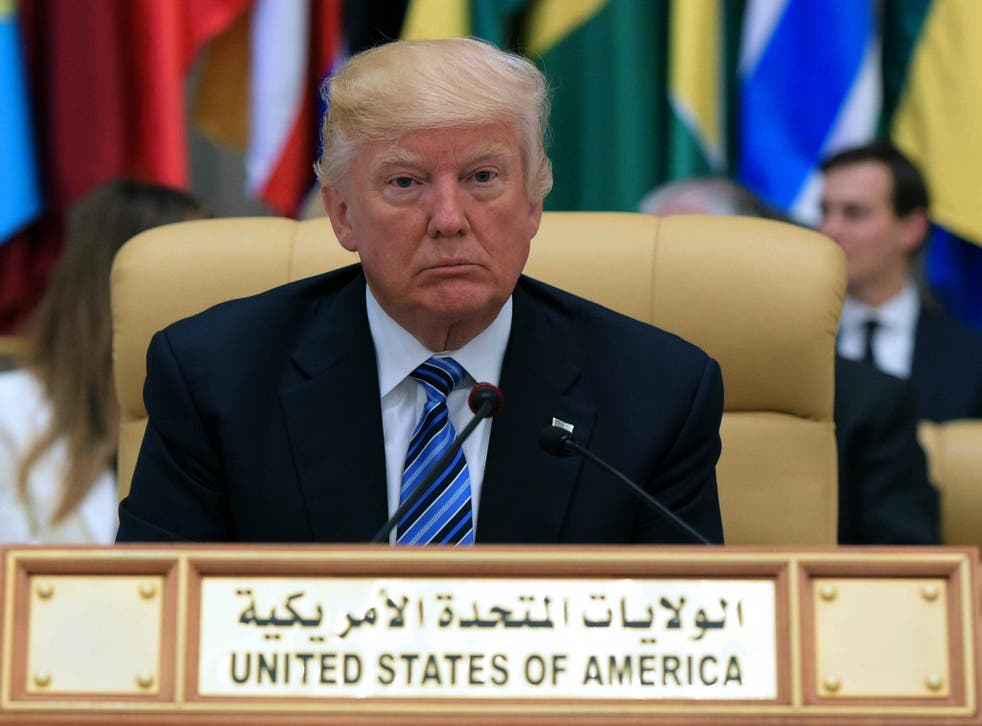 It is no secret giving up alcohol is trying. There is even a whole charity industry – Sober October and Dry January – which has sprung up in recent years to monopolise on people's struggle to relinquish booze.
This makes it all the more significant and telling that increasing numbers of Americans are willing to give up drinking if it means President Donald Trump was to be impeached.
A new survey has found nearly 73 per cent of Democrats and 17 per cent of Republicans said they would cut out the liquor if the official political process of removing the President were to be put in motion.
On the other hand, more than 30 per cent of Republicans surveyed said they would abstain from alcohol in order to stop the media from penning negative, disparaging articles about President Trump.
The study carried out by Detox.net surveyed 1,013 men and women across the US.
In pictures: President Donald Trump on tour

Show all 39
Plans for President Trump to be impeached are already underway and a number of Democratic lawmakers are currently drafting articles of impeachment which could be brought before Congress.
Nevertheless, impeaching the mogul-turned-politico is by no means a straightforward process. A resolution would not only have to pass the Republican-controlled House but two-thirds of the members of the Senate which is also controlled by the Republicans would also need to vote in favour of pushing Mr Trump out of the White House.
At the beginning of June, Texas Representative Al Green, who has been one of the most outspoken supporters of impeachment proceedings against Mr Trump, was joined by California Representative Brad Sherman in announcing a bid to impeach him. The pair argue the President's decision to sack former FBI Director James Comey - who was leading an investigation into alleged links between President Trump and Russia - constitutes an obstruction of justice.
"The question really is whether the president can obstruct justice with impunity," Mr Green told a press conference. "We live in a country where no congressmen, no senator, and not even the president of the United States of America is above the law."

Register for free to continue reading
Registration is a free and easy way to support our truly independent journalism
By registering, you will also enjoy limited access to Premium articles, exclusive newsletters, commenting, and virtual events with our leading journalists
Already have an account? sign in
Register for free to continue reading
Registration is a free and easy way to support our truly independent journalism
By registering, you will also enjoy limited access to Premium articles, exclusive newsletters, commenting, and virtual events with our leading journalists
Already have an account? sign in
Join our new commenting forum
Join thought-provoking conversations, follow other Independent readers and see their replies