Donald Trump inauguration: Jennifer Holliday pulls out of President's show and apologises to LGBT community
'My only choice must now be to stand with the LGBT community. I sincerely apologise for my lapse of judgement,' says Broadway icon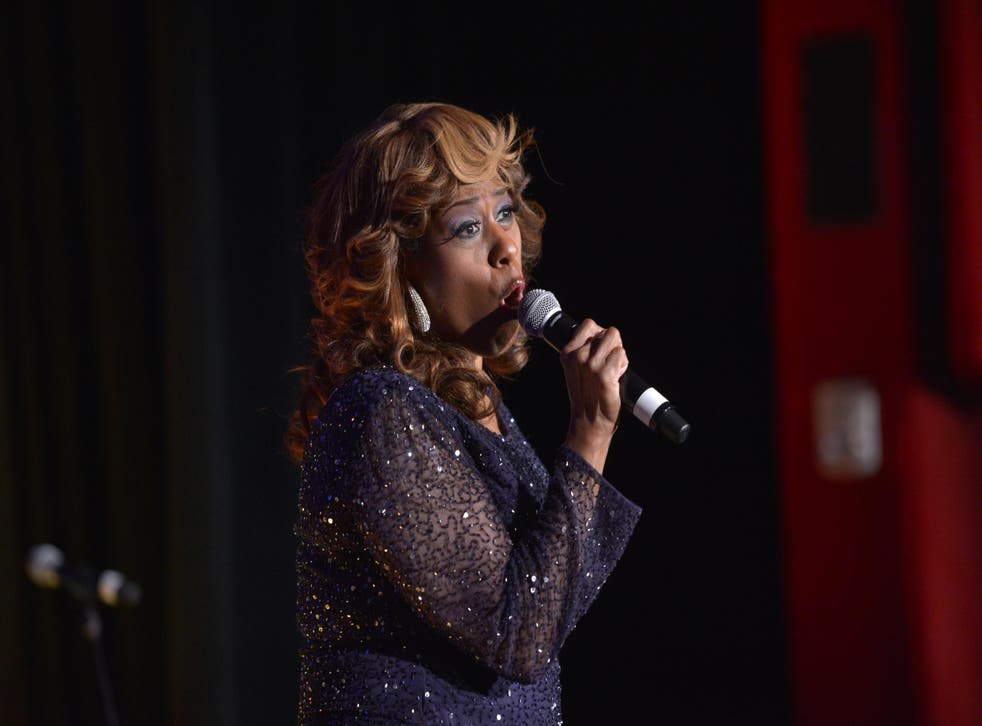 Donald Trump is first and foremost a celebrity. The former Celebrity Apprentice host, who has a star on the Hollywood Walk of Fame, is the first person to be elected as US President with zero government or military experience.
Despite this, the President-elect has struggled to secure big names to perform at his inauguration on 20 January and a number of A-listers, such as Elton John and Céline Dion, declined invitations to perform.
Jennifer Holliday has now become the latest person to shun the event. The Tony and Grammy award winner cancelled her appearance after the booking prompted outrage from members of the LGBT and Broadway community.
Holliday, best known for playing Effie White in Broadway show Dreamgirls, apologised to LGBT fans in an open letter. She said she did not realise her performance would be perceived as a "political act" and misconstrued as an expression of support for Mr Trump and the Vice President-elect Mike Pence.
"My only choice must now be to stand with the LGBT community," the 56-year-old wrote in a letter to The Wrap. "I sincerely apologise for my lapse of judgement, for being uneducated on the issues that affect every American at this crucial time in history and for causing such dismay and heartbreak to my fans."
Women go on strike against Donald Trump

Show all 7
The President-elect's record on gay rights has been mixed. While he said he will not overturn the Supreme Court's 2015 decision on marriage equality, he has supported provisions that would make it legal to deny services to LGBT individuals based on religious beliefs and could possibly reverse an executive order that means federal workers cannot be fired on the basis of gender identity or sexual orientation.
Pence, who is known for his profoundly conservative views on marriage equality and LGBT rights, has a record of supporting the widely discredited practice of gay conversion therapy.
On Friday, the Trump team announced Holliday would join country singer Toby Keith, southern rock band 3 Doors Down, and actor Jon Voight for the "Make America Great Again! Welcome Celebration" concert at the Lincoln Memorial on 19 January, a day before the inauguration.
Mr Trump has struggled to secure big acts to perform at the event which he insists will be "very special" and "elegant". This marks a break with years of tradition – Aretha Franklin performed at Barack Obama's inauguration in 2009 and Beyoncé marked the beginning of his second term in 2013. Going further back, Broadway icon Mickey Rooney performed at Franklin Roosevelt's 1941 inauguration gala and Frank Sinatra performed at John F Kennedy's inaugural ball.
Jennifer Holliday, who voted for Hillary Clinton, sang for the Reagans, both Bushes and the Clintons at their inaugurations. After it was announced she would also be performing at the billionaire property developer's inauguration, fans immediately condemned the booking.
Holliday, who has long been a gay icon, thanked LGBT fans in the open letter. She said she was "deeply indebted" to the community for helping launch her career.
Alec Baldwin returns as Donald Trump to mock press conference and dossier allegations
Prior to cancelling the event, Holliday initially defended her decision to perform, saying she did not see her singing as political. She also said he had received threats from people saying she would never work again if she went ahead with the inaugural performance.
"I'm singing on the Mall for the people," Holliday told the New York Times on Friday. "I don't have a dog in this fight. I'm just a singer, and it's a welcome concert for the people on the Mall."
Register for free to continue reading
Registration is a free and easy way to support our truly independent journalism
By registering, you will also enjoy limited access to Premium articles, exclusive newsletters, commenting, and virtual events with our leading journalists
Already have an account? sign in
Register for free to continue reading
Registration is a free and easy way to support our truly independent journalism
By registering, you will also enjoy limited access to Premium articles, exclusive newsletters, commenting, and virtual events with our leading journalists
Already have an account? sign in
Join our new commenting forum
Join thought-provoking conversations, follow other Independent readers and see their replies