Donald Trump inauguration: President-elect looks to raise record sums from corporate interests
Attendance records could also be broken with as many as 3 million coming to see Trump sworn in
David Usborne
New York
Friday 25 November 2016 17:03 Comments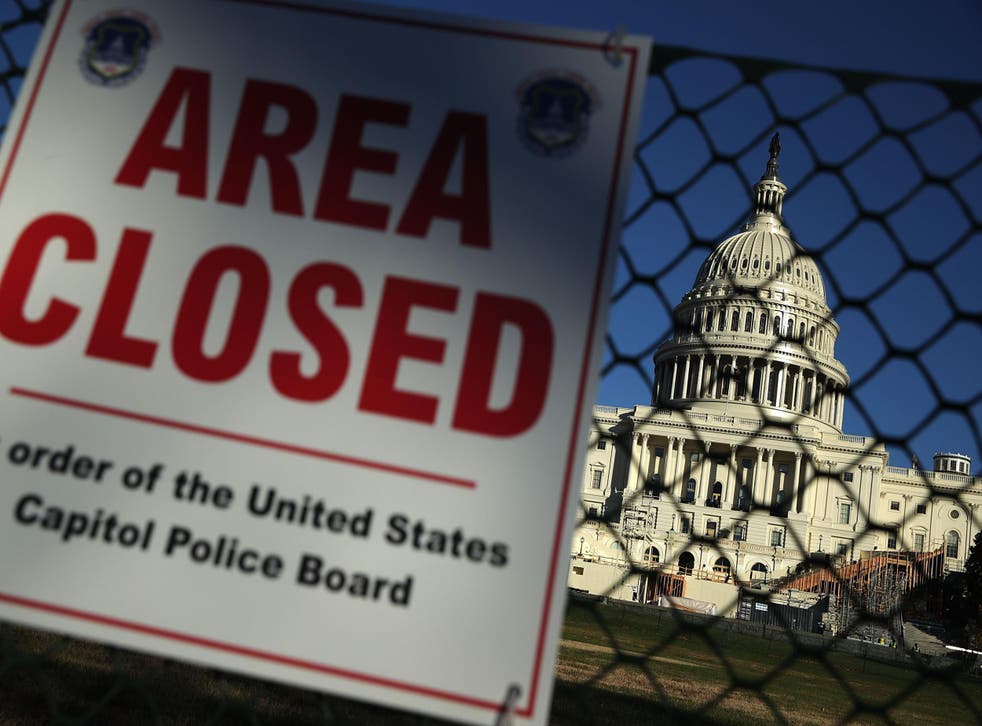 Donald Trump's transition team is aiming to raise a record $65 million to $75 million to help pay for the inaugural celebrations in January but it won't be done without at least compromising the spirit of his pledge to "drain the swamp" of special and corporate interests in Washington DC.
Whereas President Barack Obama placed serial restraints on the sources of funds for his first inauguration in 2009, limiting donations from individuals to $50,000 and banning donations from corporations or labour unions as well as lobbyists, the rules of the game this time are set to be entirely more relaxed.
Sources close to the Presidential Inaugural Committee have told the Associated Press that Mr Trump will set a $1 million limit on donations from corporations and no limits for money from individual donors. Money will not be taken from registered lobbyists, however.
There are few opportunities as tempting for wealthy donors and business interests to curry favour with an incoming administration than the swirl of an inauguration day.
But avoiding the impression that business interests are essentially buying their way into the good books of a new president becomes all the harder as restrictions on what they give are eased. And that clearly does not sit easily with Mr Trump's avowed intent of cleaning up the pay-for-play merry-go-round that has marred the reputation political Washington.
Even Mr Obama's more puritan approach did not survive when it came to his second inauguration in 2013 when the crippling cost of his re-election campaign meant money for the celebrations that traditionally accompany the formal swearing in ceremonies on the National Mall was scant. That time he set no limit on corporate or individual donors.
The inauguration has joined the myriad of tasks now facing Mr Trump as days to his assuming office tick by. On Friday, he remained at his Mar-a-Lago estate in Florida, continuing to consult with aides and allies about appointments to his cabinet.
He also continued to field telephone calls from foreign leaders, including in recent days those of Greece, Hungary and Panama, the transition team said.
A tug-of-war continued to rage between different factions of the Trump inner circle over Mitt Romney, the 2012 Republican nominee, as his preferred pick for Secretary of State. A renegade faction, including his top strategist Kellyanne Conway, has been pushing back in public for him to go with Rudy Giuliani, the former Mayor of New York instead.
If Mr Trump ends up harvesting more money than any previous incoming American leader - Mr Obama set the bar in 2009 when he raised $53 million in 2009 - he is likely also to draw the biggest crowds that Washington DC has ever seen for an inauguration.
Whereas 1.8 million people streamed into the city to witness the swearing-in of America's first black president in 2009, the Trump team has said it is expecting to see between 2 and 3 million to be on hand on 20 January to see Mr Trump take the oath of office.
Work building the traditional platform astride the western steps of the Capitol building has already been under way for weeks. There is also progress on erecting the stands from where Mr Trump and his wife, Melania, will view the inaugural parade close to the White House.
So far the inaugural committee is planning only two official balls that would require the attendance of Mr Trump and Melania. That compares with the 9 official inauguration balls that marked the celebrations in 2009. That doesn't mean, however, that there won't be a whole slew of other non-official balls that will doubtless be put on either by states or other organisations, including news outlets.
In 2009, for instance, one of the hottest tickets of the night was the Huffington Post inaugural ball. Held in the Newseum near Congress, it featured a performance by Sting and was later named the social event of the year by Washington Life Magazine.
Another potentially tricky issue for the inaugural committee is luring musical talent not opposed to Mr Trump's election to perform at the two official balls. Earlier this week, a statement by one committee member that Sir Elton John had agreed to play was subsequently vigorously denied by one of his representatives.
Much of the cost associated with the day will in the end land on the shoulders of the taxpayer. It is the government that pays for the swearing-in itself and the parade down Pennsylvania. Amongst the most expensive items: security provided by platoons of secret service agents and police officers, many drafted in from other cities for the day.
Security may be of even more importance this time than in the past, first because of the heightened terrorist threat but also because organisers fully expect a large contingent of anti-Trump protestors to join those who voted for him descending on the city.
Discussions are already under way, for example, whether efforts should be made to restrict the access of protestors to public areas around Mr Trump's just-opened hotel in the Old Post Office Building which stands directly on the route of the inaugural parade down Pennsylvania Avenue, a step that freedom of speech advocates say would be an affront.
That issue is already before an Appeals Court in Washington DC.
Register for free to continue reading
Registration is a free and easy way to support our truly independent journalism
By registering, you will also enjoy limited access to Premium articles, exclusive newsletters, commenting, and virtual events with our leading journalists
Already have an account? sign in
Join our new commenting forum
Join thought-provoking conversations, follow other Independent readers and see their replies