Donald Trump inauguration: Winston Churchill bust returned to Oval Office
The figure was removed by Barack Obama to make way for a statue of Martin Luther King, much to the irritation of conservatives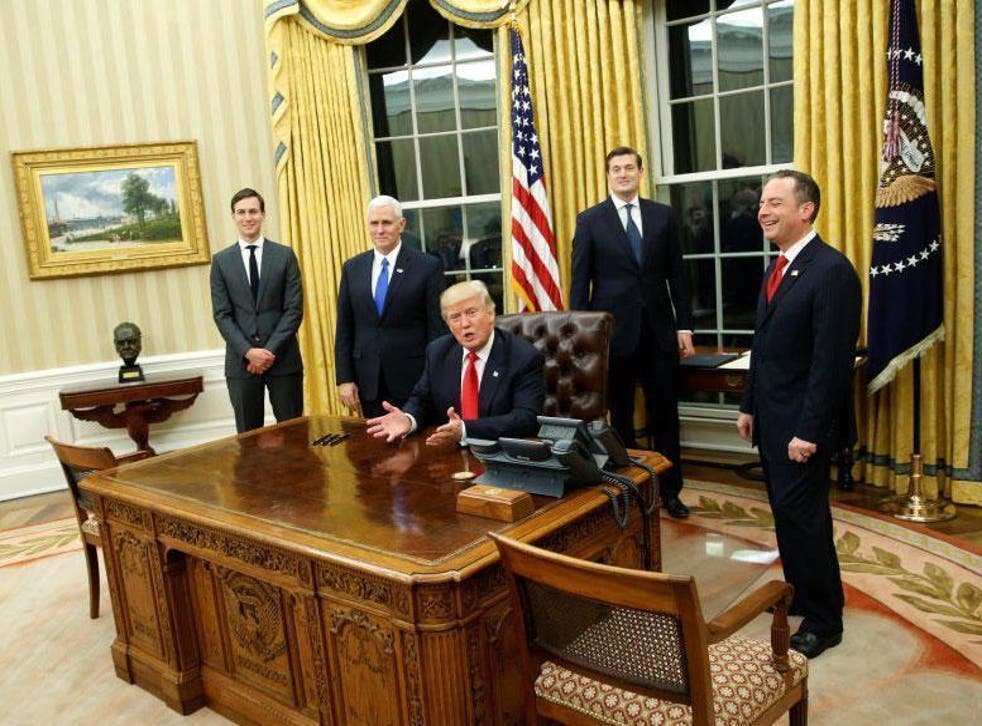 A bust of Winston Churchill has been returned to the Oval Office, after Donald Trump was sworn in as the 45th President of the United States.
The statue was removed from the Oval Office by Barack Obama, who put it outside the Treaty Room in the private quarters of the White House.
A figure of Martin Luther King was put in its place in the Oval Office.
The decision provoked irritation among some conservative political figures, including Boris Johnson, who said it was a "snub to Britain", amid inaccurate reports that it had been sent back to the British embassy in Washington.
Mr Obama always denied this, but said it was appropriate of the first African-American president to display a statue of the great civil rights leader in his office.
Mr Trump had previously hinted at returning the bust to its former place if elected, a cause vigorously supported by Nigel Farage.
Now, the first pictures of Mr Trump in the Oval Office appear to show the Churchill bust restored to pride of place.
In pictures: Protests, pomp and Donald Trump

Show all 30
The Martin Luther King bust was still in the Oval Office as Mr Trump got to work on Friday, signing the first executive orders of his presidency.
The Affordable Healthcare Act, also known as Obamacare, was the first issue in his sights, and he gave instructions for it to be dismantled.
Join our new commenting forum
Join thought-provoking conversations, follow other Independent readers and see their replies