US Interior Department ordered to 'immediately cease' use of official Twitter accounts after anti-Trump retweets
Ban comes after National Park Service Twitter account retweets images comparing the people that turned out for Mr Obama's inauguration with the smaller crowds for Mr Trump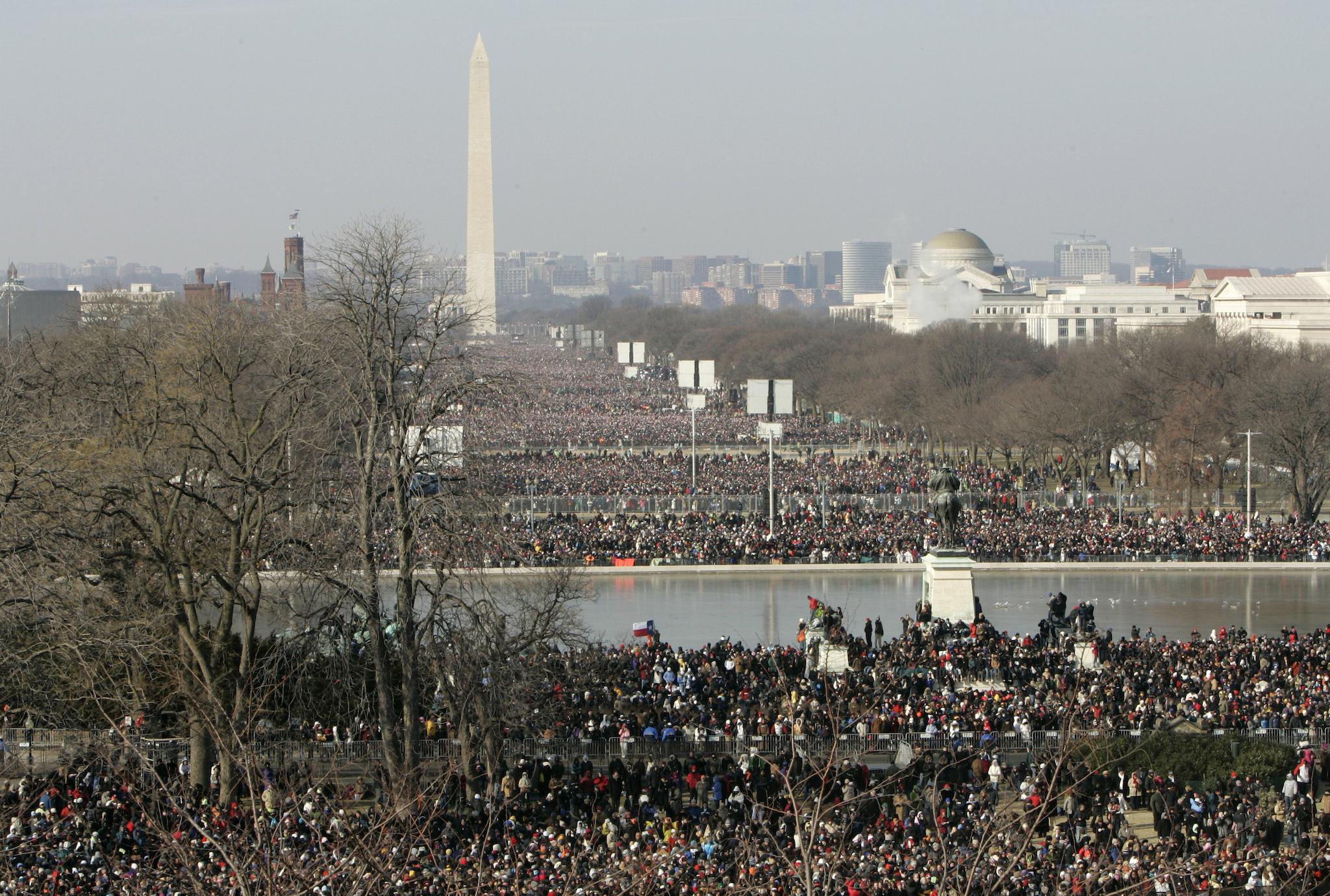 The US Interior Department has reportedly been ordered to cease use of its official Twitter accounts, after the National Park Service shared two tweets implicitly critical of Donald Trump during his presidential inauguration.
An email sent to Park Service employees, obtained by Gizmodo, stated that all Department of the Interior bureaus must "immediately cease use of government Twitter accounts until further notice".
"We have received direction from the Department through [the Washington Support Office] that directs all [Department of Interior] bureaus to immediately cease use of government Twitter accounts until further notice," it said.
"Please ensure all scheduled posts are deleted and automated cross-platform social media connections to your Twitter accounts are severed. The expectation is that there will be absolutely no posts to Twitter.
"In summary, this Twitter stand-down means we will cease use of Twitter immediately. However, there is no need to suspend or delete government accounts until directed."
While the reason for the ban was not given, the announcement came shortly after the official Twitter handle for the Park Service, which is part of the Interior Department, posted two retweets that appeared to be unsympathetic towards Mr Trump.
In pictures: Protests, pomp and Donald Trump
Show all 30
As the inauguration got underway, the National Park Service retweeted a message about the fact that climate change, civil rights and healthcare issues had been removed from the White House website.
"Civil rights, climate change, and health care scrubbed clean from White House website. Not a trace," the tweet said.
The Park Service also later shared a second tweet by a New York Times reporter comparing a photo of the crowd at Barack Obama's inauguration with one of the gathering at the Mall on Friday afternoon.
Both retweets were later removed from the agency's Twitter feed. A government official reportedly said the agency was investigating whether the retweets were purposeful, "errant" or "whether we've been hacked".
The Interior Department has dozens of official Twitter accounts and 10 bureaus, including the Park Service, US Fish and Wildlife Service and US Geological Survey.
One organisation within the National Park Service, the Mount Rainier National Park, confirmed on their Twitter account that they would not be providing Twitter updates "until further notice", but did not give a reason why.
The Independent has contacted the National Park Service for comment. A spokesman for the agency, Thomas Crosson, told the Washington Post that he could not currently comment on the tweeting ban.
Join our commenting forum
Join thought-provoking conversations, follow other Independent readers and see their replies