Ivanka Trump and Jared Kushner 'stopped Donald Trump passing homophobic law'
Mr Trump's daughter and her husband were central in rolling back an executive order that would have reduced protection of LGBT rights in the workplace, according to reports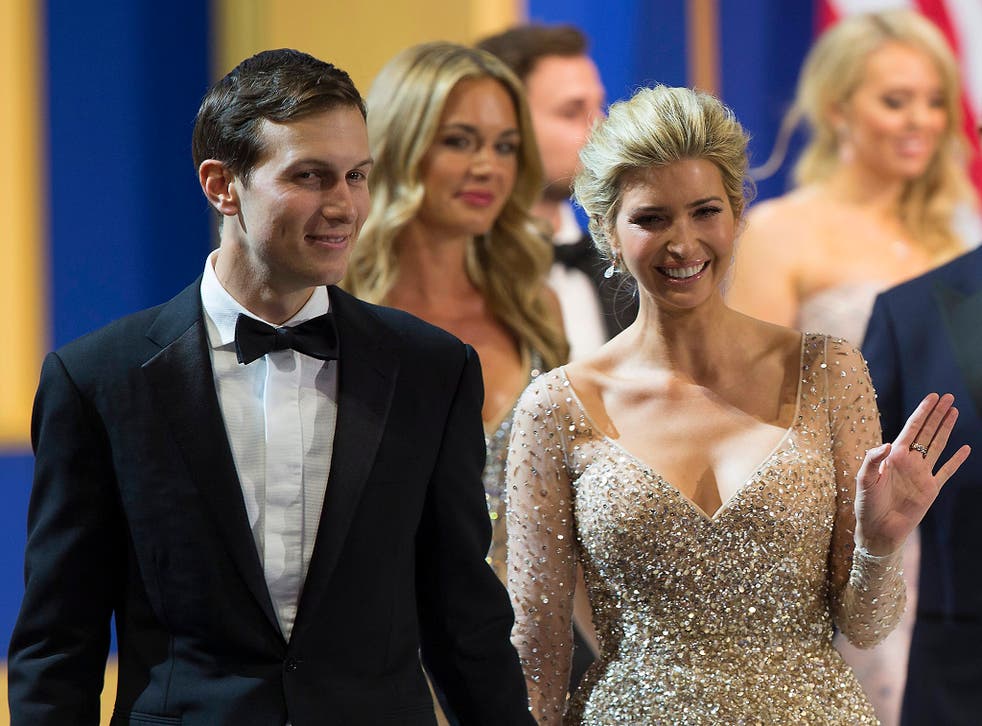 Ivanka Trump and her husband Jared Kushner helped prevent Donald Trump from signing an executive order that would have pulled back current protections of LGBT rights in the workplace, according to reports.
A draft executive order outlining how to roll back Barack Obama's protections of LGBT rights and expand legal exemptions based on religious beliefs had reportedly been leaked earlier this week, concerning progressive groups in the US.
The order, entitled "Establishing a Government-wide Initiative to Respect Religious Freedom", would have reduced LGBT and women's rights when it came to marriage equality, abortion, contraception and transgender rights.
But on Tuesday, the White House released a statement indicating that the order would not be issued and pledging to retain LGBT protections implemented by Mr Obama, stating that Mr Trump "continued to be respectful and supportive of LGBTQ rights".
It has now emerged that Mr Trump's daughter and her husband, who are known to have stood up for LGBT rights in the past, may have been the driving force behind the statement and the Trump administration's apparent decision to roll back on the order.
A source close to the couple told Politico: "There are some in Trump's family that have some views on these things. That's where the decision is ultimately being made."
The controversial orders Donald Trump has already issued

Show all 9
The White House released a statement on Tuesday stating that the executive order issued by Mr Obama in 2014 to protect employees from anti-LGBT discrimination in the workplace would remain in place.
It read: "President Donald J Trump is determined to protect the rights of all Americans, including the LGBT community. President Trump continues to be respectful and supportive of LGBTQ rights, just as he was throughout the election.
"The executive order signed in 2014, which protects employees from anti-LGBT workplace discrimination while working for federal contractors, will remain intact at the direction of President Donald J Trump."
Join our new commenting forum
Join thought-provoking conversations, follow other Independent readers and see their replies