Donald Trump 'appoints Breitbart journalist as special assistant alongside Steve Bannon'
An article by Ms Hahn published in run-up to election was headlined: 'Open borders will 'unleash' violence, 'countless preventable deaths' in America'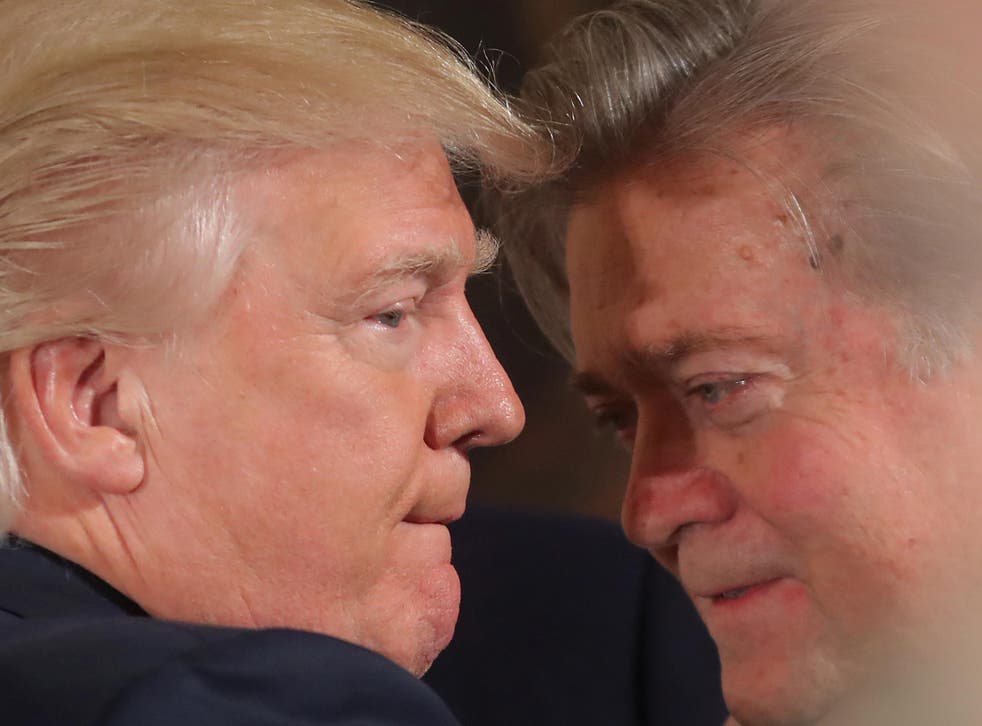 A writer for far-right news site Breitbart is set to become Donald Trump's special assistant, it has been reported.
Julia Hahn, who covers US politics and immigration policy for Breitbart News, is expected to join the site's former chairman Steve Bannon at the White House.
According to Politico, she is likely to work closely with Mr Bannon, who was appointed President Trump's chief strategist following the election.
Ms Hahn was welcomed to the ultra-conservative site in July 2015 by its Political Editor Matthew Boyle.
The following month, she wrote a piece titled 'Muslim immigration puts half a million US girls at risk of genital mutilation'.
Two of her articles published days before the election were titled 'Final warning from immigration officers: Clinton, open borders will 'unleash' violence, 'countless preventable deaths' in America' and 'Under Hillary Clinton presidency, US Muslim population would exceed France's by 2024'.
Before joining Breitbart, Ms Hahn worked as a producer for conservative talk show host and Trump supporter Laura Ingraham.
While the White House and Ms Hahn have yet to confirm her new role, Ms Hahn's title is expected to be special assistant to the President, reported Politico.
In pictures: Protests, pomp and Donald Trump

Show all 30
Earlier this month, German police condemned Breitbart's reporting of the events of New Year's Eve in the city of Dortmund, which claimed a "1,000-man mob" of Syrian refugees had set fire to Germany's oldest church.
However, according to local journalists, there was no mob and the St Reinold Church – which is not Germany's oldest – did not catch fire.
Local police said the night was "rather average to quiet" and the number of incidents in Dortmund on New Year's Eve had decreased to 185, down from 421 in 2015/16.
"We shook our heads in disbelief when we saw how this operation was politicised [by Breitbart]," said Dortmund police spokesman Gunnar Wortmann, according to The Washington Post.
Despite Breitbart's exaggerations and lack of a reporter at the scene, the story was shared many thousands of times online.
Much of the new President's inaugural speech is believed to have been written by Mr Bannon and aide Stephen Miller.
Join our new commenting forum
Join thought-provoking conversations, follow other Independent readers and see their replies