Donald Trump gives presidential approval to Keystone XL oil pipeline
Barack Obama's administration had opposed the project
Andrew Buncombe
US Editor
Friday 24 March 2017 12:52 Comments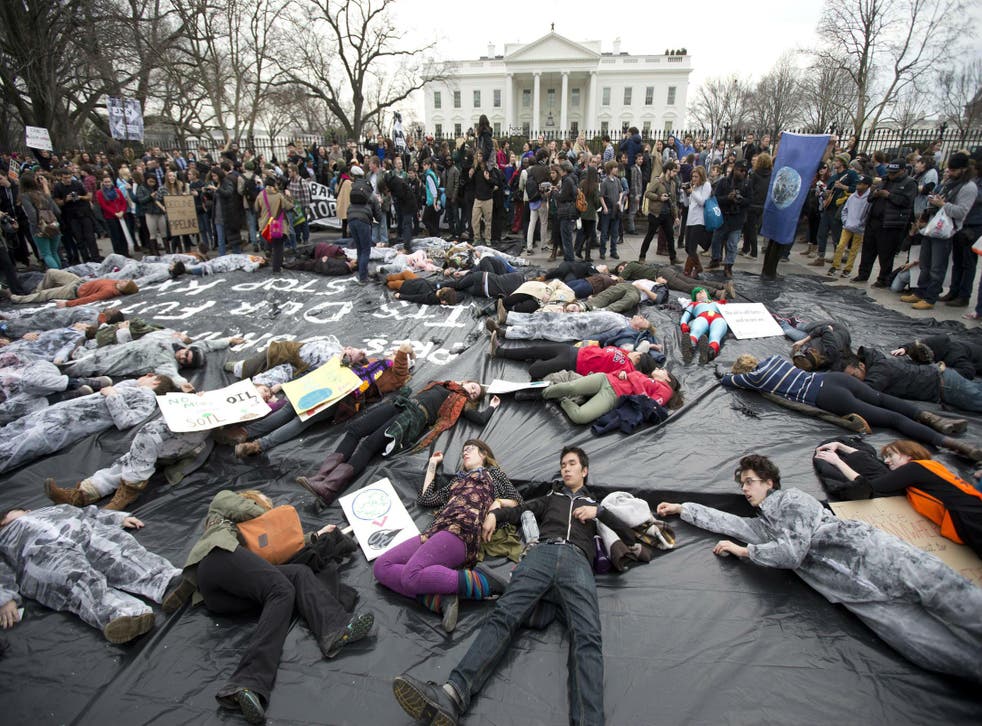 Donald Trump has given a presidential permit to the controversial Keystone XL pipeline project – a major boost for Canada-based developer TransCanada.
Environmentalists have objected to the construction of the 875 mile line, which would carry up to 830,000 barrels of oil a day. It requires presidential approval because the project will cross the US's northern international border.
White House press secretary Sean Spicer tweeted that Mr Trump, who claims the pipeline will create many thousands of jobs, would discuss the pipeline later.
The State Department said it determined that building Keystone served the US national interest. Under the Obama administration, the same department reached the opposite conclusion.
It said it had considered foreign policy and energy security in making the determination.
The permit was signed by Tom Shannon, a career diplomat serving as undersecretary of state for political affairs. He did so, because Secretary of State Rex Tillerson recused himself due to his previous work running Exxon Mobil.
Trump signs executive orders to push through Dakota Access and Keystone XL pipelines
"In making his determination that issuance of this permit would serve the national interest, the under secretary considered a range of factors, including but not limited to foreign policy; energy security; environmental, cultural, and economic impacts; and compliance with applicable law and policy," the department said.
The announcement on Friday morning would appear to at least for now close the uncertainty that had hung over the project, which will carry oil sands petroleum from Alberta, Canada, to Nebraska, in the US.
From Nebraska, the oil will be sent by already existing lines to refineries on the Gulf Coast.
"This is a significant milestone for the Keystone XL project," Russ Girling, president of Keystone's developer, Canada-based TransCanada Corp, said in a statement.
"We greatly appreciate President Trump's administration for reviewing and approving this important initiative and we look forward to working with them as we continue to invest in and strengthen North America's energy infrastructure."
Environmental groups also say the pipeline will encourage the use of carbon-heavy tar sands oil which contributes more to global warming than cleaner sources of energy.
Mr Obama reached the same conclusion in 2015 after a negative recommendation from then Secretary of State John Kerry.
The Associated Press said that in rejecting Keystone, the Obama administration argued it would undercut US efforts to secure a global climate change deal that was reached weeks later in Paris.
Register for free to continue reading
Registration is a free and easy way to support our truly independent journalism
By registering, you will also enjoy limited access to Premium articles, exclusive newsletters, commenting, and virtual events with our leading journalists
Already have an account? sign in
Register for free to continue reading
Registration is a free and easy way to support our truly independent journalism
By registering, you will also enjoy limited access to Premium articles, exclusive newsletters, commenting, and virtual events with our leading journalists
Already have an account? sign in
Join our new commenting forum
Join thought-provoking conversations, follow other Independent readers and see their replies