Donald Trump calls Kim Jong-un 'Little Rocket Man' as he again threatens North Korea
President says in wide-ranging speech that Mr Kim should have been 'handled' a long time ago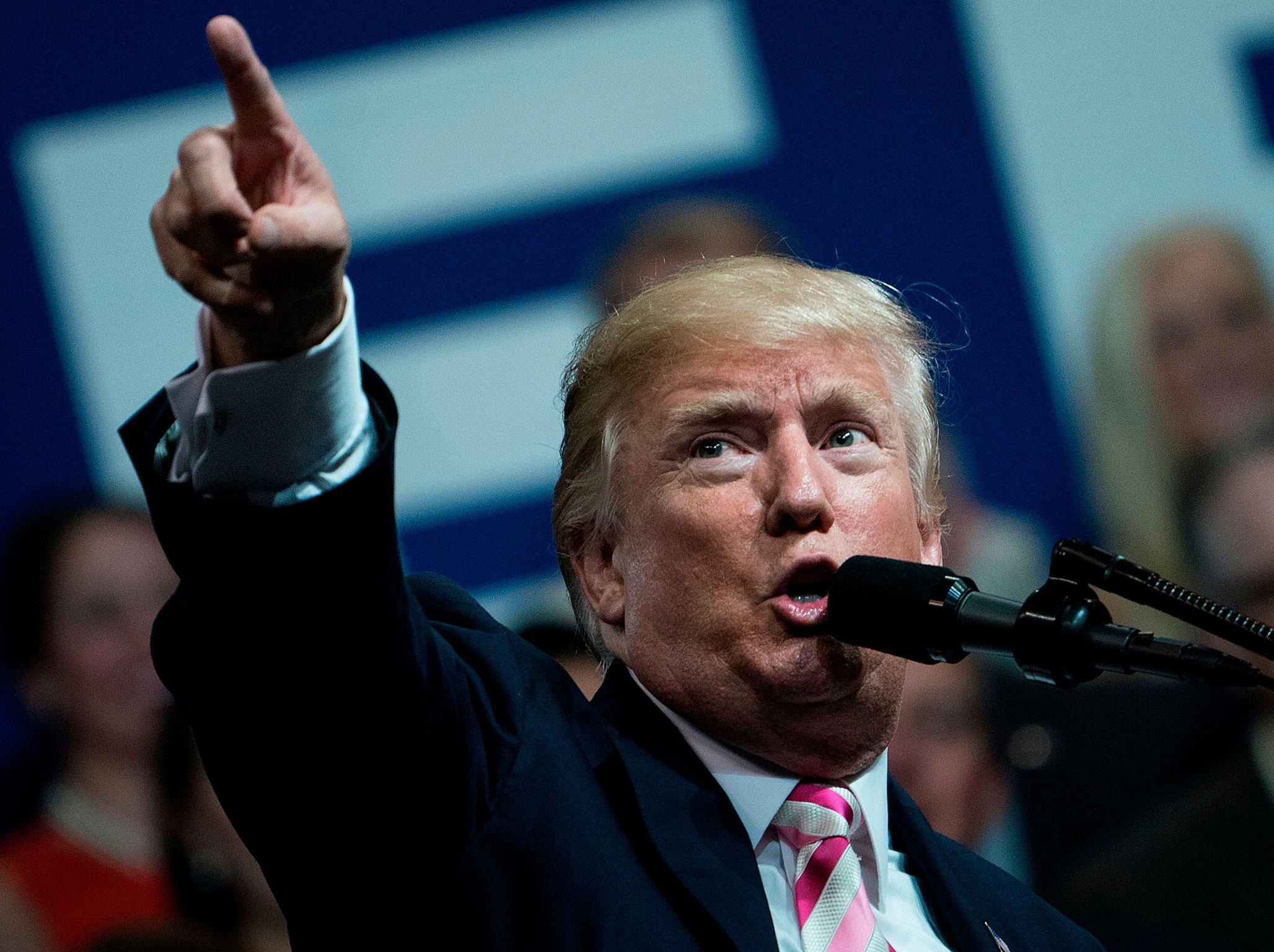 The US president Donald Trump has resumed his war of words with Kim Jong-un, this time referring to the North Korean leader as "Little Rocket Man" and suggesting he should have been "handled" by his predecessor Barack Obama.
At an Alabama campaign rally for Senator Luther Strange on Friday, Mr Trump continued to throw insults at Pyongyang's leader.
During an address inside the Wernher Von Braun Centre that lasted an hour and 20 minutes, Mr Trump said: "I believe the best path to the most peaceful world are proud, independent sovereign nations that respect their people."
Warming to his theme, the US president said: "We can't have mad men out there shooting rockets all over the place… And by the way, rocket man should've been handled a long time ago… This shouldn't be handled now, but I'm going to handle it because we have to handle it."
Mr Trump added: "Little rocket man… We're going to do it because we really have no choice. He's talking about a massive weapon exploding over the ocean… which causes tremendous calamity."
Despite his sabre rattling, the US president did not completely dismiss negotiating with North Korea over its nuclear weapons testing, saying "maybe something gets worked out and maybe it doesn't."
However, the US president seemed to change his mind on this line of diplomacy, quickly adding: "Personally, I'm not sure that it will."
This latest attack on Mr Kim comes hot on the heels of Mr Trump's speech at the UN General Assembly where he used his current favourite epithet of "Rocket Man" against the North Korean leader.
Mr Trump told the gathering of world leaders that if the US was "forced to defend itself or its allies, we will have no choice but to totally destroy North Korea."
World news in pictures
Show all 50
Before the US president's address, his senior aides had warned him not to personally attack Mr Kim.
According to the LA Times, Mr Trump's speech, which claimed that North Korea was on a "suicide mission", was not part of a draft reviewed by US officials.
National security advisor H.R. McMaster, one of Trump's top aides has counselled against the personal insults and name calling, fearing it could damage future negotiations with the Democratic People's Republic of Korea.
Jong-Un has fired back, peppering the US President with a number of choice put-downs, including calling Trump a "mentally deranged US dotard" as well as a "gangster" who needed to be attacked "with fire."
Join our commenting forum
Join thought-provoking conversations, follow other Independent readers and see their replies