Secret service investigate after Donald Trump's motorcade 'hit by rock'
The US leader was travelling to his Mar a Lago resort in Florida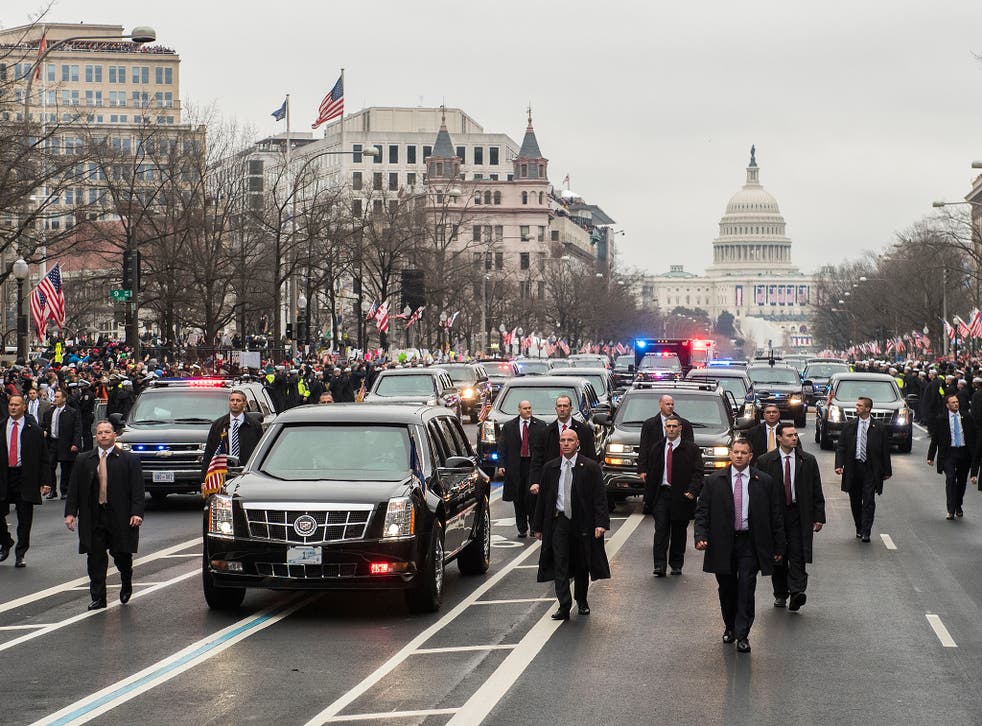 The Secret Service is investigating after an object, believed to be a rock, was thrown at Donald Trump's motorcade.
Mr Trump was greeted by protesters as his convoy made its way to his Mar-a-Lago resort in Florida, when the object hit his vehicle.
"The Secret Service can confirm that an object appears to have been thrown at the motorcade this afternoon," a spokesman for the intelligence agency told members of the President's press pool. "We are investigating at this time and don't have anything further."
Law enforcement officers said the object is believed to be a rock and that it did not hit the Presidential limo but another car in the motorcade. No-one was injured.
A rock the size of a baseball was found at the scene.
It is the third weekend in a row that the US President has spent at the estate, which some have dubbed the "winter White House".
The US leader is due to take part in a rally as part of a "campaign event" in Melbourne, Florida, over the weekend.
Join our new commenting forum
Join thought-provoking conversations, follow other Independent readers and see their replies