Donald Trump will be least popular incoming president in four decades, says new poll
Not since the mid-1970s has a president-elect been so unpopular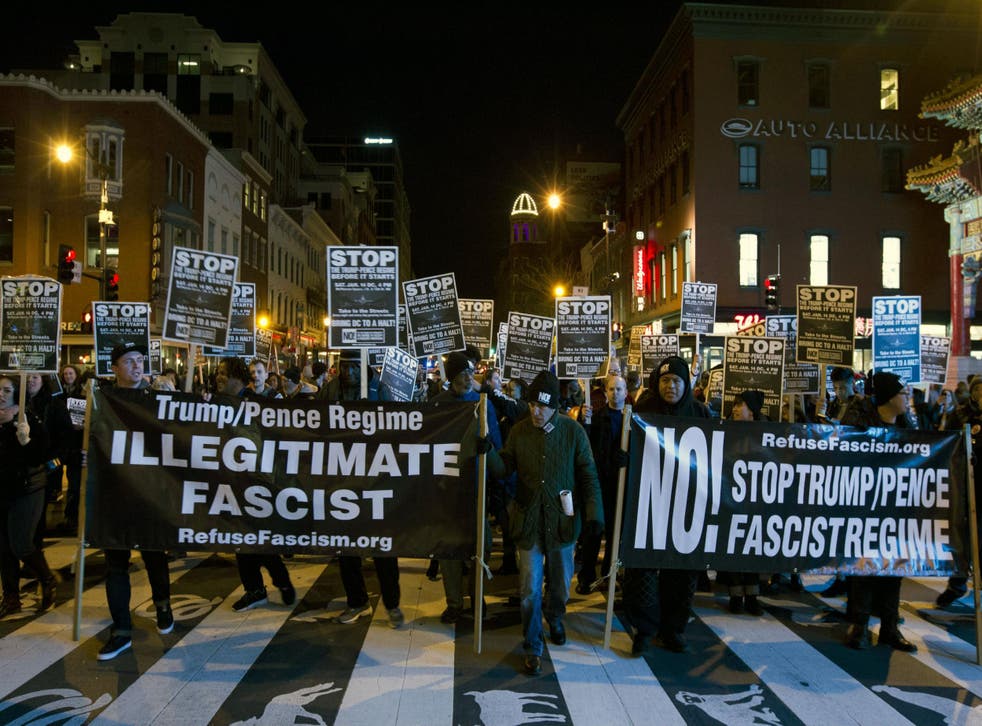 When Donald Trump becomes president, he will have the lowest approval rating of any recent commander-in-chief to move into the Oval Office.
A poll commissioned by CNN/ORC found that Mr Trump's popularity had tumbled during the transition period and now stood at just 40 per cent. That is a full 44 points lower that Barack Obama's rating when he became America's first African American president in January 2009.
Other recent presidents also entered office with much stronger numbers. Bill Clinton was sworn in with an approval record of 67 per cent, while his successor, George W Bush, had an approval rating of 61 per cent, despite the disputed nature of the election and the fact it was ultimately decided by the Supreme Court.
CNN said it believed the reason behind the fall in Mr Trump's numbers was the faltering way his transition process had played out. Around 53 per end of those questioned said that the President-elect's statements and actions since 8 November 2016 had made them less confident in his ability to handle the presidency.
Dress rehearsal takes place ahead of Donald Trump's inauguration
The public is split evenly – 48-48 – on whether Mr Trump will be a good or poor president.
A second poll, commissioned by Washington Post-ABC News, suggested Mr Trump would be the least popular incoming president in four decades. However, the poll also found that a majority of Americans express optimism that he will be able to boost the economy and confront the threat of terrorism.
Mr Trump was quick to dismiss the findings of the two polls.
He said on Twitter on Tuesday morning: "The same people who did the phony election polls, and were so wrong, are now doing approval rating polls. They are rigged just like before."
Register for free to continue reading
Registration is a free and easy way to support our truly independent journalism
By registering, you will also enjoy limited access to Premium articles, exclusive newsletters, commenting, and virtual events with our leading journalists
Already have an account? sign in
Register for free to continue reading
Registration is a free and easy way to support our truly independent journalism
By registering, you will also enjoy limited access to Premium articles, exclusive newsletters, commenting, and virtual events with our leading journalists
Already have an account? sign in
Join our new commenting forum
Join thought-provoking conversations, follow other Independent readers and see their replies