Donald Trump says LeBron James is 'racist' and dividing the United States
NBA star says he deleted Ma'Khia Bryant tweet because it was 'being used to create more hate'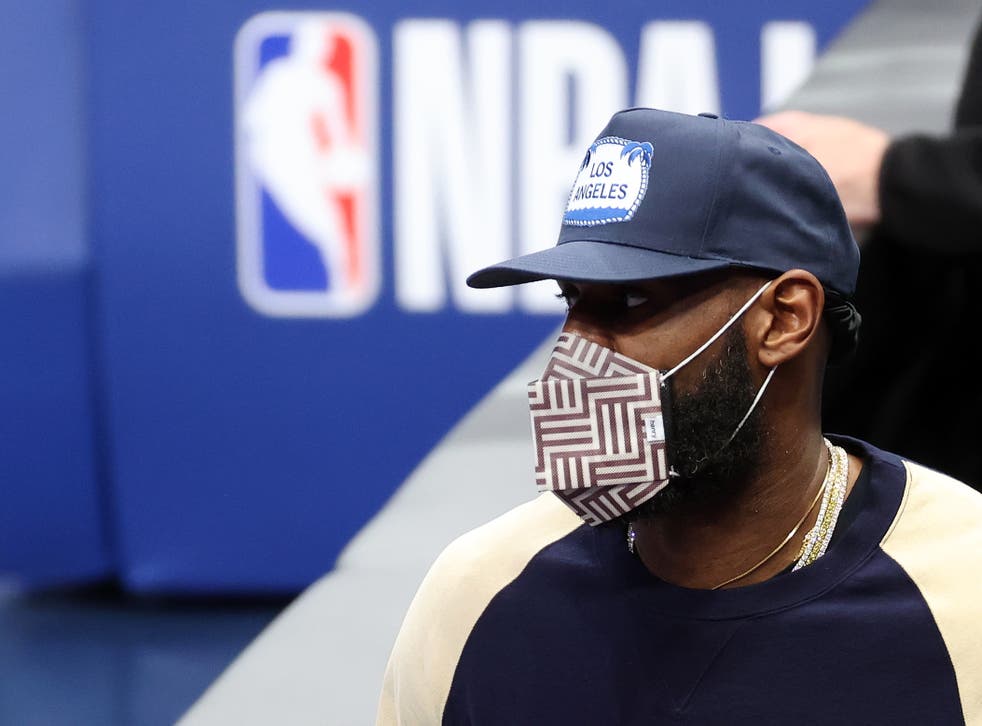 Donald Trump has called LeBron James "racist" and "divisive" after he tweeted a response to the police killing of Ohio teenager Ma'Khia Bryant.
The Los Angeles Lakers star shared a photo of Nicholas Reardon, the Columbus police officer who shot dead 16-year-old Bryant, with the caption "you're next #accountability".
James later deleted the tweet, which echoed his response to the guilty verdict over the police murder of George Floyd, because it was "being used to create more hate", he said.
After taking down the Bryant tweet, James said: "This isn't about one officer. It's about the entire system and they always use our words to create more racism. I am so desperate for more accountability."
But Mr Trump criticised James, saying he was dividing the United States with his comments.
"LeBron James should focus on basketball rather than presiding over the destruction of the NBA, which has just recorded the lowest television ratings, by far, in the long and distinguished history of the league," the former US president said in a statement shared by American journalist Ben Jacobs on Twitter.
"His racist rants are divisive, nasty, insulting and demeaning.
"He may be a great basketball player, but he is doing nothing to bring our country together."
Bryant was shot on Tuesday around the same time a Minneapolis jury convicted a white former police officer of murdering Floyd in May 2020 by kneeling on his neck.
The killing of the teenager triggered protests in Columbus and initial body camera footage of the shooting was released just hours after the incident.
Officials said Mr Reardon had been a Columbus police officer since December 2019. He has been placed on leave while the incident is investigated.
Join our new commenting forum
Join thought-provoking conversations, follow other Independent readers and see their replies