Donald Trump administration lifts ban on importing lion hunt trophies
Crackdown in wake of Cecil the lion scandal ends, as elephant trophy ban is also lifted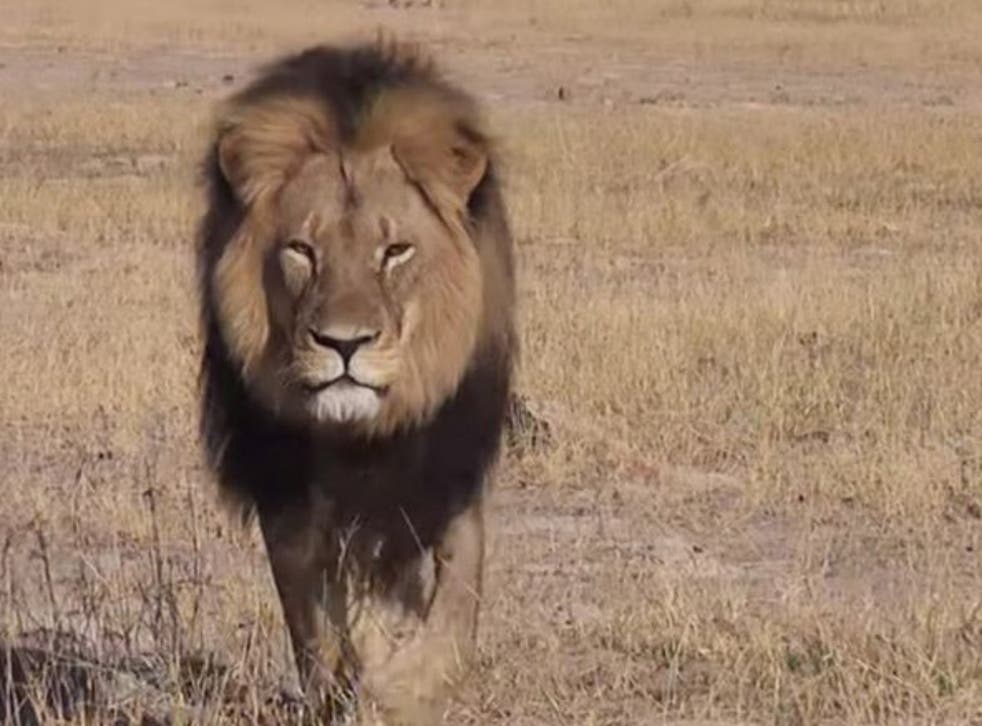 The US began issuing permits to import the remains of lions hunted in Zambia and Zimbabwe about a month ago, according to a new report.
It became harder for American big game hunters to bring lion trophies back home in 2016, after the killing of Cecil the lion in Zimbabwe by a dentist from Minnesota sparked global outrage.
The US Fish and Wildlife Service (FWS) designated lions from Central and West Africa as "endangered", which stopped hunters from shipping lion parts – whether a head, a paw or a lion skin – back to the US.
But the FWS began issuing permits to import lion trophies again on 20 October this year, ABC News reported. The agency said it takes at least 45 days to get a permit approved and it is unclear whether this has yet happened with any individual applications.
The FWS said it made the move after deciding regulated hunting could help fund conservation efforts. Critics say trophy hunting fuels demand for wild animal products.
The number of lions in the wild is steadily decreasing due to loss of habitat, dropping 42 per cent in 20 years, according to the African Wildlife Foundation.
The news about lion trophy imports come after Donald Trump's administration said on Wednesday it was going to lift the Obama-era ban on imports of elephant remains from the same two African countries.
The announcement was condemned as a "backwards step" by conservation charities, which warned elephant numbers were sharply declining due to poaching and a reduction in their territory.
World news in pictures

Show all 50
The reforms follow other moves that appeared to promote the hunting industry, with US interior secretary Ryan Zinke last week establishing an International Wildlife Conservation Council.
The African Wildlife Foundation said the mandate and proposed membership of the new board showed it was "focused on promoting the hunting industry, not conservation".
Although Mr Trump himself is not a keen hunter, his sons Eric and Donald Trump Jr are. Photographs emerged in 2012 of the brothers posing with a dead elephant, buffalo and other animals while on safari.
Join our new commenting forum
Join thought-provoking conversations, follow other Independent readers and see their replies