Donald Trump listed as threat to human rights by watchdog due to his 'politics of intolerance'
The warning about the President-elect appeared in the watchdog's annual report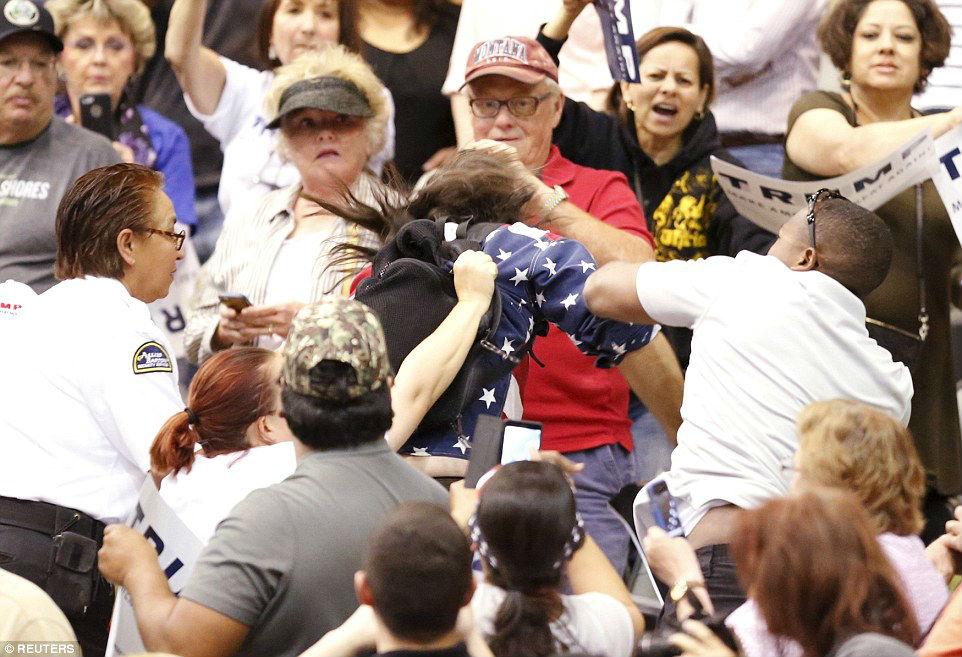 Every year, Human Rights Watch publishes a report highlights threats to ordinary people around the world.
It has drawn attention to pressing problems in places such as China, the Philippines and Syria.
But the 2017 report also highlights the threat to human rights by the rise of populist movements in Europe - and of the election of Donald Trump as US President-elect.
"Donald Trump's election as US president after a campaign fomenting hatred and intolerance, and the rising influence of political parties in Europe that reject universal rights, have put the postwar human rights system at risk," wrote Human Rights Watch Executive Director Kenneth Roth.
"Trump and various politicians in Europe seek power through appeals to racism, xenophobia, misogyny, and nativism. They all claim that the public accepts violations of human rights as supposedly necessary to secure jobs, avoid cultural change, or prevent terrorist attacks.
Dress rehearsal takes place ahead of Donald Trump's inauguration
He added: "In fact, disregard for human rights offers the likeliest route to tyranny."
During the election campaign, Mr Trump concerned many with what a number of observers said were authoritarian suggestions and proposals. He has called for the US to once again torture terror suspects, he has threatened to sue the media and change the libel laws, and he also proposed the mass deportation of migrants without documents.
During one debate with his Democratic rival Hillary Clinton, he claimed that once he was president he would appoint a special prosecutor to try and convict her. At his rallies, his supporters repeatedly chanted: "Lock her up."
Mr Roth said Mr Trump's campaign was a powerful example of the politics of intolerance.
He said that Mr Trump had responded to those discontented with their economic situation and an increasingly multicultural society with rhetoric that rejected basic principles of dignity and equality. His policy proposals threatened to undermine human rights advances that had taken decades to secure.
He said that unless Mr Trump repudiated these proposals, his administration risked committing massive rights violations in the US.
Join our commenting forum
Join thought-provoking conversations, follow other Independent readers and see their replies