Donald Trump meets Boeing and Lockheed Martin bosses after his Twitter rants cause stock wobbles of millions
Boeing boss promises Air Force One project will cost less than $4bn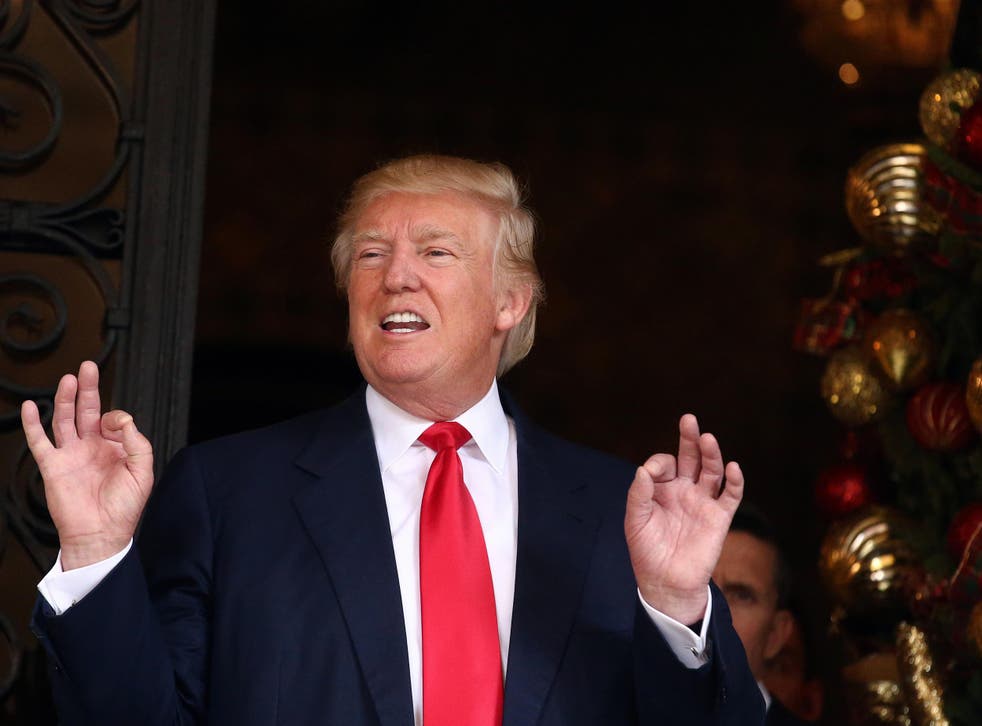 Donald Trump has held meetings with the heads of two aerospace companies who lost millions in shares when he criticised their projects for being too expensive.
The US President-elect met with Marillyn Hewson, CEO of Lockheed Martin, which makes the F-35 fighter jet, and Dennis Muilenburg, head of Boeing, which has a contract to build two new Air Force One planes.
Mr Muilenburg said he had promised Mr Trump the manufacturer would complete the Air Force One project for less than the $4bn the president-elect claimed it would cost.
Earlier this month, Mr Trump tweeted: "Boeing is building a brand new 747 Air Force One for future presidents, but costs are out of control, more than $4 billion. Cancel order!"
Following his comments, Boeing's stock temporarily fell by around $2 a share, wiping $1bn from the company's stock market value, which it later recovered.
Mr Muilenburg told reporters at Mr Trump's estate in Palm Beach, Florida that Boeing "would get it done for far less" than the President-elect had claimed.
But he did not suggest an estimate for a cost or provide a timetable for the completion of the presidential planes.
Lockheed Martin also saw their stocks tumble when Mr Trump criticised the program to build new F-35 jets, said to be the world's most expensive weapons program.
"The F-35 program and cost is out of control. Billions of dollars can and will be saved on military (and other) purchases after January 20th," tweeted Mr Trump on 12 December.
Following the message, Lockheed's Martin's market value fell by $3.5bn when shares dropped from $251 each to $245.50 – but this also rebounded and shares now stand at $252.50.
Ms Hewson did not speak to reporters after her meeting with Mr Trump but released a statement which said it had been "productive".
"I appreciated the opportunity to discuss the importance of the F-35 program and the progress we've made in bringing the costs down," she said, according to the Washington Examiner.
"The F-35 is a critical program to our national security, and I conveyed our continued commitment to delivering an affordable aircraft to our U.S. military and our allies."
Mr Trump told reporters the focus of his meetings had been to try and reduce the costs of the programs, according to Reuters.
"Primarily the F-35, we're trying to get the cost down. It's a program that's very, very expensive."
Of his meeting with Ms Hewson, the President-elect said: "It's a little bit of a dance. We're trying to get costs down."
Women go on strike against Donald Trump

Show all 7
The President-elect, who takes office on 20 January, has promised to cut government procurement costs as part of his industrial policy.
He has named Peter Navarro, a vocal critic of China, as the head of a new government office overseeing American trade and industrial policy.
Join our new commenting forum
Join thought-provoking conversations, follow other Independent readers and see their replies