Donald Trump's false claim about illegal votes 'based on unverified tweet posted on conspiracy website'
President-elect says he would have won popular vote 'if you deduct the millions of people who voted illegally'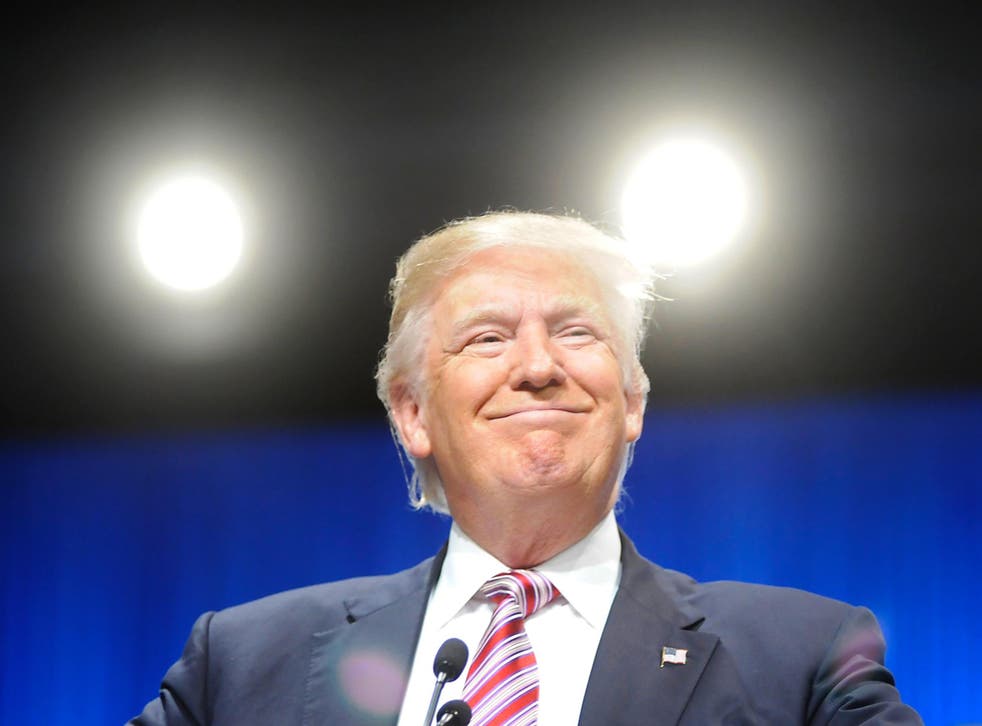 Donald Trump's latest false assertion appears to be based on nothing more than one unverified tweet spread by far-right and conspiracy websites.
Mr Trump claimed he would have won the popular vote if "millions" of illegal immigrants had not cast their ballots in the US Presidential election.
"In addition to winning the Electoral College in a landslide, I won the popular vote if you deduct the millions of people who voted illegally," the President-elect tweeted on Sunday afternoon.
Donald Trump's four biggest U-turns
But while a number of pro-Trump websites have enthusiastically reported that three million illegal immigrants voted in the US election, none provide any reliable evidence to back it up.
Instead, the majority refer to a tweet posted in the days following the election by a man called Greg Phillips, who identifies himself as the founder of an "election fraud reporting app".
Mr Phillips wrote on 11 November: "Completed analysis of database of 180 million voter registrations. Number of non-citizen votes exceeds three million. Consulting legal team."
"We have verified more than three million votes cast by non-citizens," he added on 13 November, claiming to have analysed "180,000,000 voter registrations".
Mr Phillips, who is also a Republican Party campaigner and founder of a technology consulting firm, has refused to share the source of his data.
When challenged to reveal the evidence behind his claims, Mr Phillips said: "No. We will release it in open form to the American people. We won't allow the media to spin this first. Sorry."
This information is yet to be published by Mr Phillips or his colleagues.
"In the absence of supporting data [...] the 'three million non-citizens' figure may just as well have been plucked out of thin air," said fact-checking site Snopes, which investigated the claim.
President Trump protests

Show all 20
One of the websites that reported Mr Phillips's tweets as news was Infowars, a site run by radio host and conspiracy theorist Alex Jones, who has previously called 9/11 an "inside job".
It was shared more than 50,000 times on Facebook, which has faced pressure to stem the spread of unverifiable 'fake news' on the social network.
Mr Trump won the election with 290 Electoral College votes compared to Hillary Clinton's 232.
But Ms Clinton won the popular vote, taking 48 per cent of all votes cast compared to Mr Trump's 46.6 per cent - more than two million more than the President-elect.
There are an estimated 11.4 million unauthorised immigrants living in the United States, according to the US government.
While it is illegal for a non-citizen to vote in a presidential election, there is also no indication that three million people are "under investigation" for voter fraud, as some far-right sites have claimed.
Register for free to continue reading
Registration is a free and easy way to support our truly independent journalism
By registering, you will also enjoy limited access to Premium articles, exclusive newsletters, commenting, and virtual events with our leading journalists
Already have an account? sign in
Register for free to continue reading
Registration is a free and easy way to support our truly independent journalism
By registering, you will also enjoy limited access to Premium articles, exclusive newsletters, commenting, and virtual events with our leading journalists
Already have an account? sign in
Join our new commenting forum
Join thought-provoking conversations, follow other Independent readers and see their replies