Donald Trump mocks Carly Fiorina's looks and says 'would anyone vote for that?'
The front-runner's comments have sparked outcry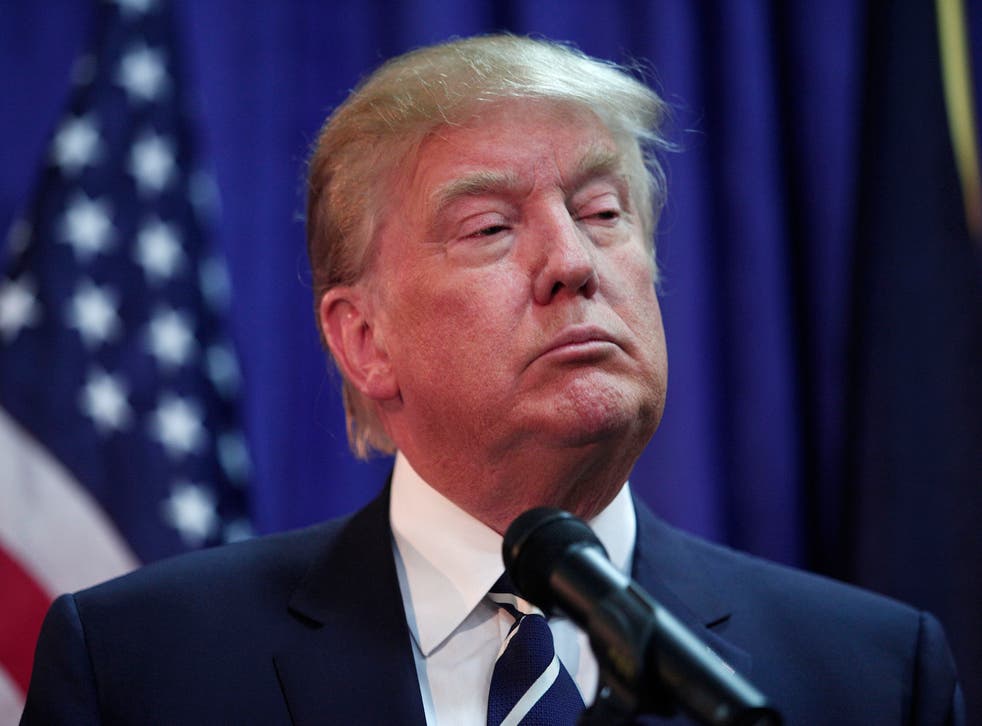 The Donald Trump rollercoaster has taken another lurching swerve after he attacked the looks of the only female Republican presidential candidate, saying: "Look at that face. Would anyone vote for that?"
In an interview with Rolling Stone, Mr Trump mocked the appearance of Carly Fiorina, the former Hewlett-Packard chief executive who is among the crowded Republican field.
"Can you imagine that, the face of our next president?" Mr Trump is quoted as saying. "I mean, she's a woman, and I'm not supposed to say bad things, but really, folks, come on. Are we serious?"
Mr Trump's campaign to become the Republican party's candidate – a contest he currently leads – has been marked by a series of strident comments, both about campaign issues, as well as his fellow contenders.
The Associated Press said this was not the first time Mr Trump has taunted Ms Fiorina. A month ago he tweeted: "I just realised that if you listen to Carly Fiorina for more than 10 minutes straight, you develop a massive headache. She has zero chance!"
Earlier this summer, Mr Trump found himself at the centre of more controversy when he was asked a question by Fox News anchor about a series of comments he had made about women.
The candidate said that both he and the US did not have time for political correctness and the following day, Mr Trump said of Ms Kelly: "You could see there was blood coming out of her eyes. Blood coming out of her wherever."
On Thursday, Mr Trump also turned his attention to the black Republican candidate, Ben Carson, a celebrated neurosurgeon, saying he was merely an "ok doctor".
"You look at his faith and I think you're not going to find so much," he added.
Ms Fiorina, who has seen her poll number grow after a decent performance in the first Republican debate – where she took place in an earlier event for the second-tier candidates – suggested Mr Trump had spoken out because he saw her as a threat.
"Well, I think those comments speak for themselves. And all of the many, many, many thousands of voters out there that are helping me climb in the polls, yes, they're very serious," she said on Fox News.
"Maybe, just maybe, I'm getting under his skin a little bit because I am climbing in the polls."
Mr Trump later tried to partly backtrack, telling CNN had not been referring to Ms Fiorina's actual physical looks but her "persona".
Register for free to continue reading
Registration is a free and easy way to support our truly independent journalism
By registering, you will also enjoy limited access to Premium articles, exclusive newsletters, commenting, and virtual events with our leading journalists
Already have an account? sign in
Register for free to continue reading
Registration is a free and easy way to support our truly independent journalism
By registering, you will also enjoy limited access to Premium articles, exclusive newsletters, commenting, and virtual events with our leading journalists
Already have an account? sign in
Join our new commenting forum
Join thought-provoking conversations, follow other Independent readers and see their replies