Donald Trump modeling agency 'encouraged models to work in US illegally'
Former models interviewed by Mother Jones said they were brought to the US on tourist visas and lived in dismal conditions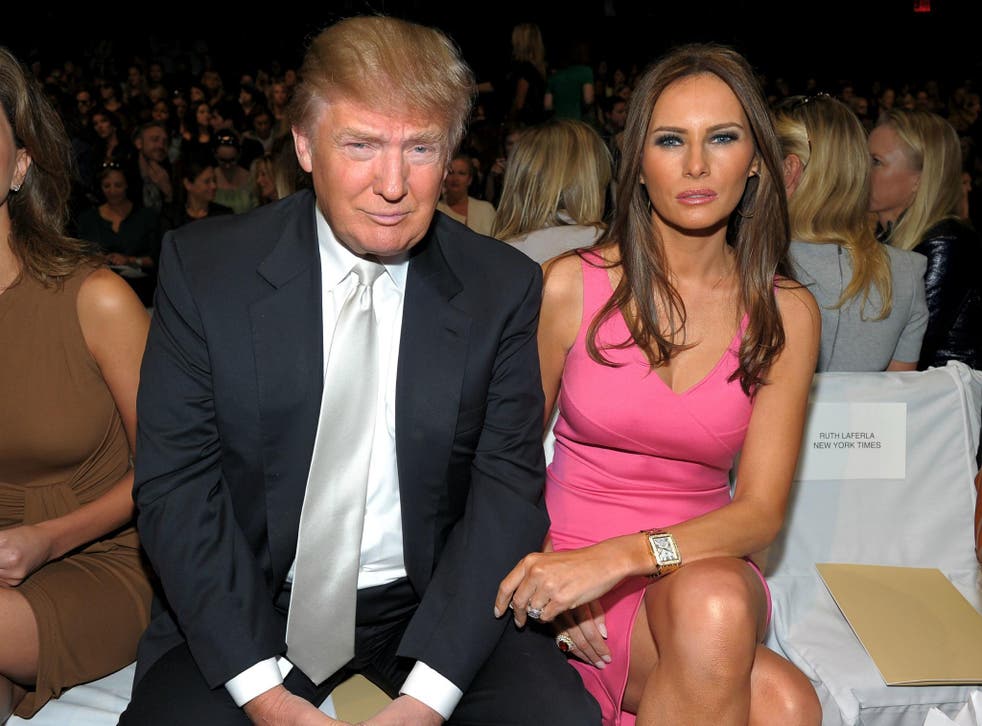 As Donald Trump prepares to give a major speech on immigration – one of the key issues since the launch of his campaign – former models have accused the New York businessman of running a "crooked" modeling agency and skirting US regulations to bring them into the country to work.
The Republican presidential nominee founded Trump Model Management in 1999, and in subsequent years had young foreign models living in dismal conditions, likended to "modern-day slavery", as the company made a profit, according to a report by Mother Jones magazine.
"Honestly, they are the most crooked agency I've ever worked for, and I've worked for quite a few," said Rachel Blais, 31, a Canadian model who worked for the agency between 2004 and 2007.
Ms Blais, along with two other women who worked for Trump Model Management, said they were brought to the US on tourist visas, which did not give them proper authorisation to work in the country.
Foreigners who visit the US are prohibited from participating in both paid and unpaid labour unless they obtain a special work visa. Employers are required to apply for approval for prospective employees entering the country to receive this sort of work authorisation. Trump's company reportedly had not.
Donald Trump's plan to deport 11 million undocumented immigrants still 'to be determined'
In order to have lawfully worked in the US, the women would have had to obtain H1-B visas, which Mr Trump has vowed to end should he become president.
"The H-1B programme is neither high-skilled nor immigration: These are temporary foreign workers, imported from abroad, for the explicit purpose of substituting for American workers at lower pay," the former reality television star said in a statement in March.
"I will end forever the use of the H-1B as a cheap labour programme,and institute an absolute requirement to hire American workers for every visa and immigration programme. No exceptions."
Additionally, the women said they were forced to live in squalor, according to the report.
Models were cordoned off to live in a crowded apartment in the East Village of New York City, they claimed. The rooms were said to contain multiple bunks, for which models paid $1,600 each – well over market value in 2004. (A studio at the time cost $1,375 on average.)
Ms Blais said that the small three-bedroom apartment she shared with other models housed up to 11 people at a time.
"We're hoarded into these small spaces," a former model who identified only as "Kate" said. "The apartment was like a sweatshop."
A spokesperson for Mr Trump did not immediately respond to request for comment.
Mr Trump's record of hiring foreign labour, documented and undocumented, has stood in opposition to his apparent stance against such practises on the campaign trail.
Although he decries the taking of US jobs by foreign workers, the New York Times found that, of 300 American workers who applied for jobs at his Mar-a-Lago Club in Palm Beach, Florida, since 2010, only 17 were hired. The rest of the jobs went to foreign guest workers.
According to numbers from the Department of Labour, Mr Trump applied for more than 500 guest worker visas for the resort.
"The only reason [US-born applicants] wouldn't get a callback is that they weren't qualified, for some reason," Mr Trump told the Times. "There are very few qualified people during the high season in the area."
Register for free to continue reading
Registration is a free and easy way to support our truly independent journalism
By registering, you will also enjoy limited access to Premium articles, exclusive newsletters, commenting, and virtual events with our leading journalists
Already have an account? sign in