More terrorists are born in US than from countries included Donald Trump's 'Muslim ban', study finds
190 people have been charged with, or died while engaging in, jihadist terrorism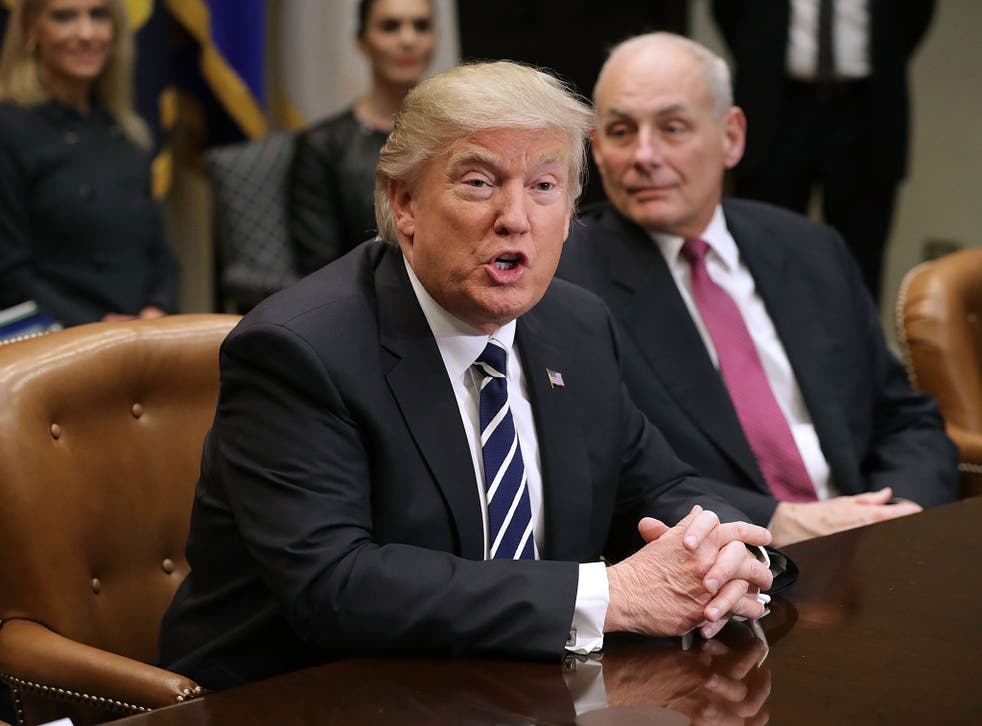 While President Donald Trump has been tweeting about the necessity of banning immigrants and refugees to stop an influx of "bad dudes" to the US, he might be shocked to learn that the highest number of domestic terrorist attacks in recent years were carried out by US citizens.
Information from Terrorism in America After 9/11 found that 190 US-born citizens have been charged with, or died while carrying out, jihadist terrorism since 2001.
That number tops the list and far outstrips illegal immigrants (8) and refugees (12).
The executive order, signed Friday, bans nearly all travellers from seven countries - Iraq, Syria, Sudan, Iran, Somalia, Libya, and Yemen - for 90 days while the US reviews its vetting procedures, which are already at least two years' long for Syria.
Refugees will be suspended for 120 days, and Syrian refugees will be suspended indefinitely.
Christians refugees fleeing persecution would be prioritised.
The order led to massive protests at airports around the US as green card and visa holders were detained, placed in handcuffs and questioned for hours after flying in from one of the seven countries.
Washington became the first state to sue the President over the order, and Massachusetts, Virginia and New York have also filed lawsuits to challenge the constitutionality of the order.
Further studies question the logic behind the new immigration policy.
In the last 41 years, no American has been killed on their home soil by anyone from the seven Muslim-majority countries affected by Mr Trump's ban, found Alex Nowrasteh of the Cato Institute. A total fof 17 people from the seven countries were charged with attempting to carry out a terrorism attack but nobody was killed.
There have been no terrorists from Syria during this period.
Based on their analysis, the chance that an American would be killed by a foreign-born refugee is just 1 in 3.64 billion per year. That ratio becomes even more infinitesimal to 1 in 10.9 billion per year in the case of an undocumented immigrant.
His study found that the higher numbers of terrorists from Egypt, the United Arab Emirates, Lebanon and Saudi Arabia was due to the 9/11 attacks.
Once the ban is lifted, the US will take no more than 50,000 refugees for the fiscal year of 2017.
Join our new commenting forum
Join thought-provoking conversations, follow other Independent readers and see their replies