Two documents that show how mixed up the White House is over Trump's 'Muslim ban'
One day it's 'extreme vetting', the next day the policy is 'not extreme'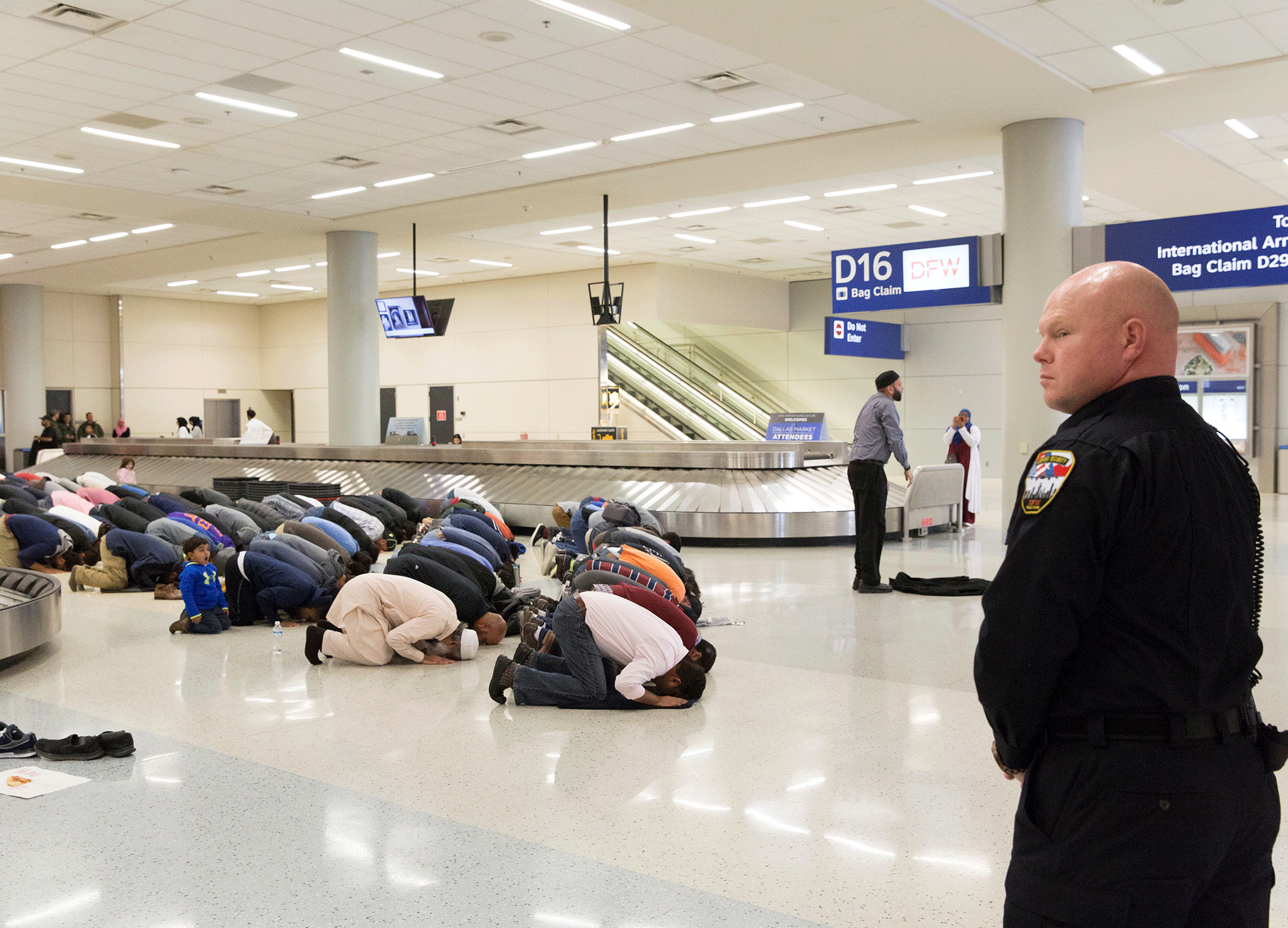 Donald Trump's shock ban on all travellers from seven Muslim-majority countries has sparked confusion and outrage around the world since it was announced without warning on Friday.
But it seems that the uncertainty inspired by the President's executive order extends to those inside the White House itself.
On 29 January, two days after Mr Trump had signed the order banning people from three African and four Middle Eastern countries – as well as suspending all refugee programmes – his administration issued a statement "Regarding Recent Executive Order Concerning Extreme Vetting".
Mr Trump has been calling for "extreme vetting", in his words, since early on in his candidacy for the 2016 election. In a speech in Ohio in August last year, he set out the plan to make it tougher for applicants to get US visas as a way of combatting Islamist extremism.
His Sunday statement on "extreme vetting", issued by the office of press secretary Sean Spicer, said America "will continue to show compassion to those fleeing oppression… while protecting our own citizens and border". "We will keep it free and keep it safe," he said.
Fast forward just one day, and on Monday a new statement from Mr Spicer's office said explicitly that Mr Trump's new immigration policy was "not extreme".
The statement was defending Mr Trump's decision to sack acting Attorney General Sally Yates, for speaking out against his executive order and ordering Department of Justice officials not to defend it.
Ms Yates, who has now been replaced with Trump supporter Dana Boente, "betrayed the Department of Justice by refusing to enforce a legal order designed to protect the citizens of the United States", the new statement read.
The controversial orders Donald Trump has already issued

Show all 9
"It is time to get serious about protecting our country. Calling for tougher vetting for individuals travelling from seven dangerous places is not extreme. It is reasonable and necessary to protect our country."
Before she was sacked, Ms Yates she had a responsibility to ensure the DoJ's actions were "consistent with this institution's solemn obligation to always seek justice and stand for what is right".
"I am not convinced that the defence of the Executive Order is consistent with these responsibilities nor am I convinced that the Executive Order is lawful."
Join our new commenting forum
Join thought-provoking conversations, follow other Independent readers and see their replies