Donald Trump's national security advisor Mike Flynn 'investigated over Russia ties'
The FBI, CIA, and the NSA are reportedly investigating communications between Flynn and Russian offcials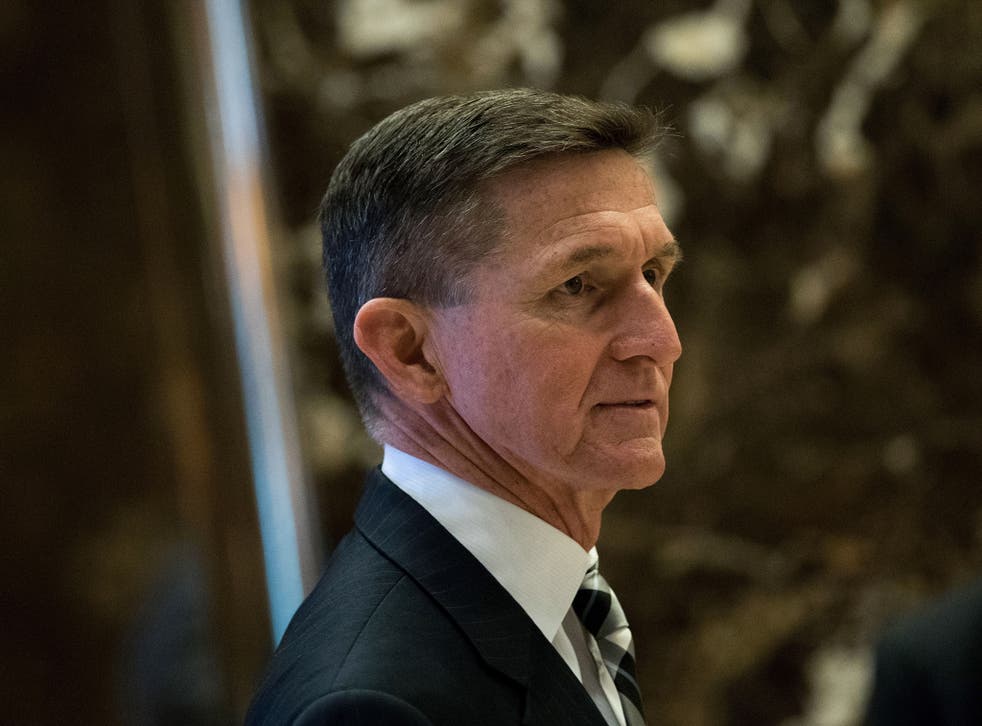 Communications between President Donald Trump's national security advisor Michael Flynn and Russian officials are being investigated by counterintelligence agencies, according to the Wall Street Journal.
The news came just hours after the retired Lieutenant General had been sworn in as Mr Trump's national security advisor on Sunday.
The newspaper reported it is not clear when the inquiry began, whether it has produced any incriminating evidence, whether it is still underway or closing.
The intelligence bodies reportedly investigating Mr Flynn's ties with Russia are the Treasury Department, the Federal Bureau of Investigation (FBI), the Central Intelligence Agency (CIA), and the National Security Agency (NSA).
People claiming to be close to the matter told the newspaper the inquiry is intended to understand the nature of the contact between Mr Flynn and Russian officials, and whether the contact may have broken the law.
A key point is understood to be the examination of phone calls made by Mr Flynn to the Russian ambassador to America, Sergey Kislyak, on 29 December, the same day Barack Obama expelled 35 Russian diplomats from the country. The former President took the action, which included imposing sanctions on Russia, in response to the country's alleged hacking of the Democratic National Committee's (DNC) computers and interfering with the US presidential election.
Lt. Gen. Michael Flynn (Ret) says islam is a political ideology and not a religion
Last week Mr Trump's team denied Mr Flynn had been in contact with Mr Kislyak, but later admitted calls had been made between the two. The day before the inauguration, a senior US official told the Associated Press that the pair had been in "very frequent" contact, while Reuters reported five calls had been made on 29 December.
A White House spokeswoman, Sarah Sanders, said: "We have absolutely no knowledge of any investigation or even a basis for such an investigation."
Join our new commenting forum
Join thought-provoking conversations, follow other Independent readers and see their replies