Nearly $500,000 of Donald Trump's 2020 campaign funds have 'gone to Trump restaurants, hotels and golf clubs'
Almost $300,000 went towards rent at Trump Tower in New York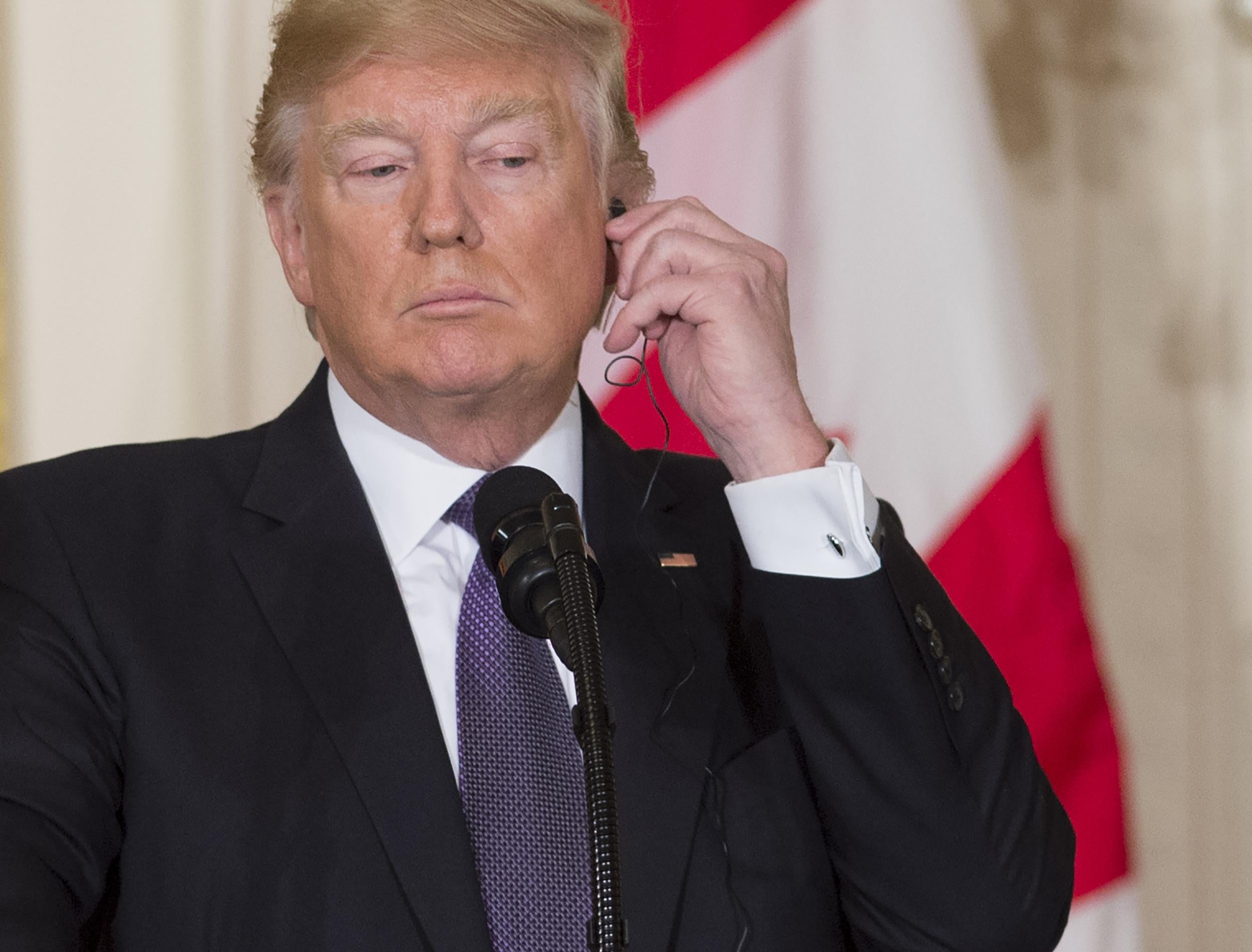 Donald Trump's properties have reportedly cashed in on nearly $500,000 of the money set aside for the President's 2020 re-election campaign.
The money which was initially assigned to President Trump's future presidential campaign is said to have flowed directly into the pockets of Trump-owned restaurants, hotels and golf clubs. The expenses comprised of rent in Trump Tower and lodging, facilities rentals and catering at the President's hotels and golf resorts.
Citing Federal Election Commission filings, the Wall Street Journal reported that $274,000, out of over $6 million in campaign funds spent in the first three months of this year, went towards rent at Trump Tower.
Another $58,000 is said to have gone directly to Trump International Golf Club in Florida - a course the President has been frequenting since entering the White House.
While almost $14,000 went towards renting facilities and catering costs at President Trump's hotel in Las Vegas.
This is by no means the first time the billionaire's campaign has been linked with his numerous businesses. During his 2016 campaign, the Trump's campaign spent more than $14 million on Trump-branded companies and family-owned businesses. This even included reimbursing his children for their travel expenses.
Unlike his predecessor Barack Obama, Mr Trump has poured his energies into actively and even forcefully fundraising since winning the election last November. The President, who filed paperwork for his 2020 re-election campaign on the day of his inauguration, has raised more than $42 million for his re-election campaign and the Republican National Committee since January alone.
The controversial orders Donald Trump has already issued
Show all 9
Mr Trump has come under mounting criticism for blurring the line between his presidency and his global business empire. The President, who used many of his press conferences during the campaign as marketing opportunities for his restaurants and golf courses, has drawn even greater criticism from ethics experts since entering the White House.
Experts say the former reality TV star has not sufficiently distanced himself from his companies. Despite the fact, Mr Trump has handed over management of his empire to his sons, Donald Jnr and Eric, he retains ownership of the company. He moved management via a revocable trust but at the beginning of February documents revealed Mr Trump is the sole beneficiary of the trust.
Before taking office, President Trump promised to place his assets in a trust designed to erect a wall between him and the businesses that accrued him with his wealth. "What I'm going to be doing is my two sons, who are right here, Don and Eric, are going to be running the company," he said at a news conference shortly before taking office. "They are going to be running it in a very professional manner. They're not going to discuss it with me."
Nevertheless, Mr Trump retains the legal power to revoke the trust at any times he wishes. What's more, claims he would be severing all business communication with sons, among the most trusted members of his inner circle, have been accused of being unrealistic.
And more importantly, despite pledging to observe a separation between his business and the presidency, he retains ownership of the business and will personally benefit if the business profits from decisions made by his government.

Join our commenting forum
Join thought-provoking conversations, follow other Independent readers and see their replies