Donald Trump's Nobel Peace Prize nominations 'forged', committee says
'As far as I know, this is the first example of someone nominating someone by stealing another person's identity', says committee secretary
Tom Barnes
Saturday 03 March 2018 18:44 Comments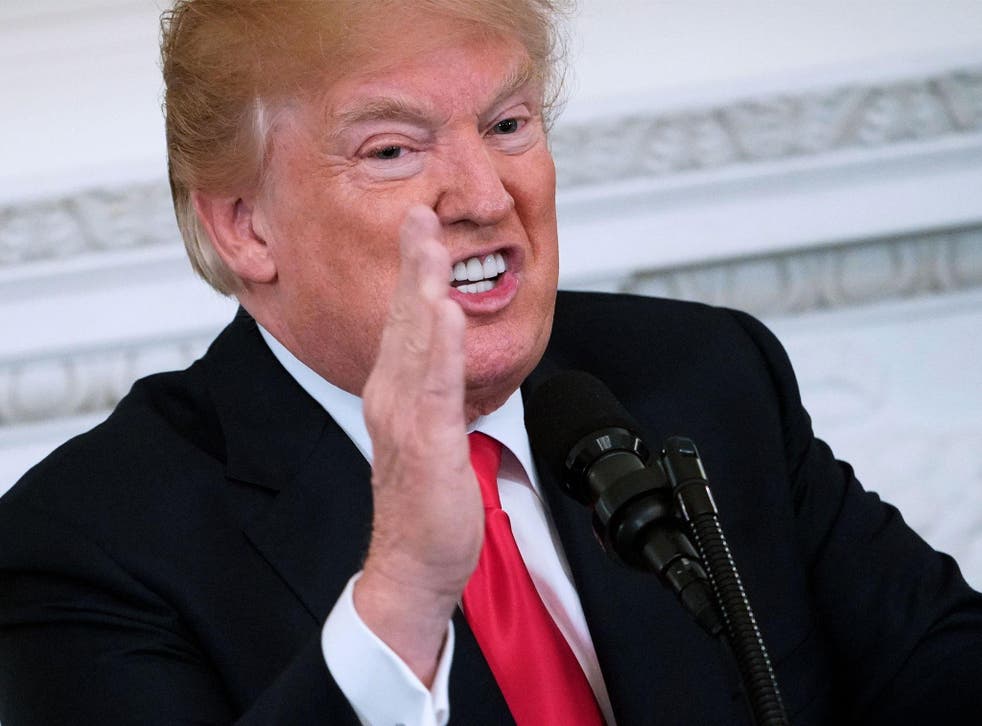 The committee tasked with picking winners of the Nobel Peace Prize says two nominations it received for Donald Trump to be handed the honour were both forged.
Olav Njolstad, secretary of the Norwegian Nobel Committee, told the NTB news agency someone using a stolen identity had put the US President forward for the award two years in a row.
Mr Njolstad said it appeared the same person had been responsible for forging both nominations and added Norwegian police had been informed.
"Every year, we get lots of invalid nominations, but these are nominations that are not valid because those who nominate are not qualified to do so", he told NTB.
"As far as I know, this is the first example of someone nominating someone by stealing another person's identity."
Norwegian police have made contact with the FBI for assistance with the investigation, Rune Skjold of Oslo police force's economic crimes unit told German press agency DPA.
He added that forging documents was punishable with prison time in Norway.
Each year, the Norwegian Nobel Committee invites anyone from a qualifying field, including members of government, university professors and former recipients to submit nominations for the prize.
The committee keeps the names of those shortlisted secret for 50 years, although nominees can go public with their candidate's name if they wish.
Three US Presidents have received the Nobel Peace Prize, Woodrow Wilson in 1919, Jimmy Carter in 2002 and Barack Obama in 2009 less than a year after he had taken office.
Donald Trump's first year: in pictures

Show all 29
Last year's award was given to the International Campaign to Abolish Nuclear Weapons.
In January, Henrik Urdal, manager of the Peace Research Institute Oslo, told the Associated Press Mr Trump had received one legitimate nomination for the 2018 prize.
Mr Urdal said the selection had come from "an American player with the right to nominate a candidate".
However, he declined to name the nominee and said the recommendation to award Mr Trump the honour "still lacks a strong academic justification".
Additional reporting by AP
Register for free to continue reading
Registration is a free and easy way to support our truly independent journalism
By registering, you will also enjoy limited access to Premium articles, exclusive newsletters, commenting, and virtual events with our leading journalists
Already have an account? sign in
Join our new commenting forum
Join thought-provoking conversations, follow other Independent readers and see their replies