Donald Trump vows to confront North Korea and says he is thinking about doing some 'pretty severe things'
'They are behaving in a very, very dangerous manner, and something will have to be done,' the President said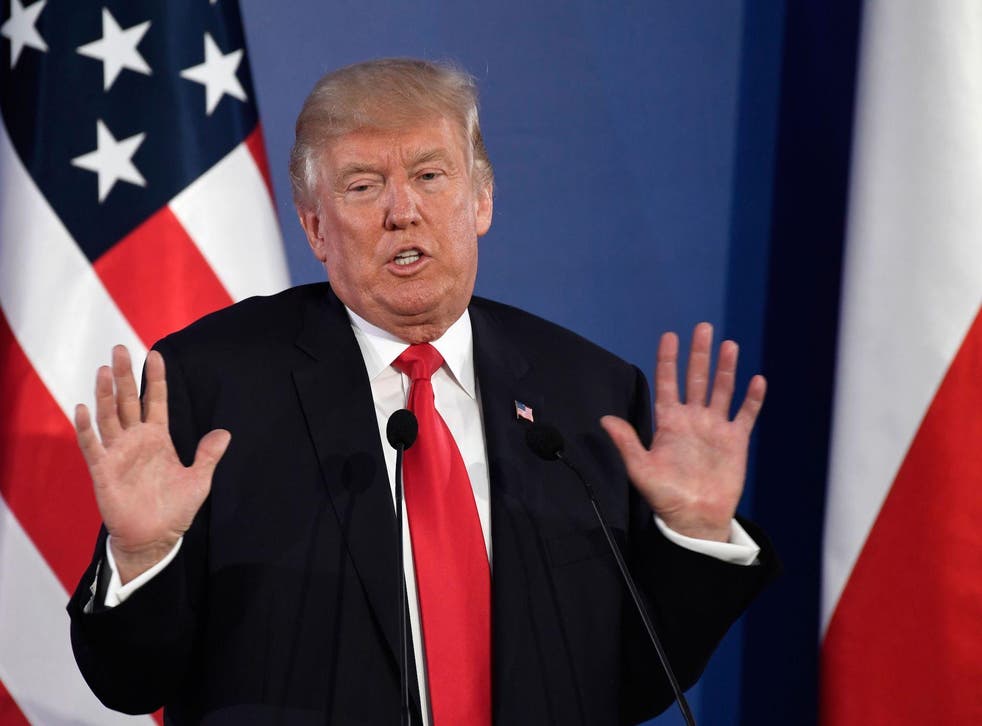 Donald Trump has said the US is thinking about pretty "severe things" with regards to North Korea.
He said the country was displaying "very, very bad behaviour", and that he would wait a few weeks or months to see what happened.
The comments were the president's first public comments since North Korea tested an intercontinental ballistic missile that could reach Alaska.
Inside the daily life in North Korea

Show all 19
The president said that something will have to be done about the country. But he would not draw red lines and would not reveal exactly what he was planning, he said.
"It's a shame that they're behaving this way," Trump said of North Korea's leaders. "But they are behaving in a very, very dangerous manner, and something will have to be done about it."
The U.S. has been considering a range of possible sanctions, economic measures and other steps in response to Pyongyang. The test of an ICBM marked a major technological advancement for North Korea that U.S. officials have described as intensifying the threat against the U.S. by bringing the North closer to being able to mount a nuclear warhead atop a missile that could hit American soil.
Trump's comments in Poland came as he opened his second visit to Europe, a trip that will include meetings with several European leaders including Russian President Vladimir Putin.
Later on Thursday, Trump planned to deliver a speech from Krasinski Square, the site of a monument commemorating the 1944 Warsaw Uprising against Nazi occupation. Polish media reports said the government, as part of its invitation to Trump, promised the White House a reception of cheering crowds. Plans call for ruling party lawmakers and pro-government activists to bus in groups of people from outlying provinces for the speech.
In his speech, Trump planned to call on Poland and all of America's European allies to stand united against extremism and other "shared enemies" that pose a threat to freedom and sovereignty — whether "from the South or the East," according to excerpts of his speech released by the White House in advance.
Trump started his first day in Europe at the Royal Castle, welcomed by President Andrzej Duda and a vigorous handshake in front of a white marble bust of Stanislaw August Poniatowski, the last king of Poland. The leaders then retreated to a room decorated with red walls for their private talks.
Additional reporting by Associated Press
Join our new commenting forum
Join thought-provoking conversations, follow other Independent readers and see their replies