Donald Trump says receiving nuclear codes as US President was a 'sobering moment'
The commander-in-chief says it was 'scary' to be told about the extent of destruction the nuclear arsenal can unleash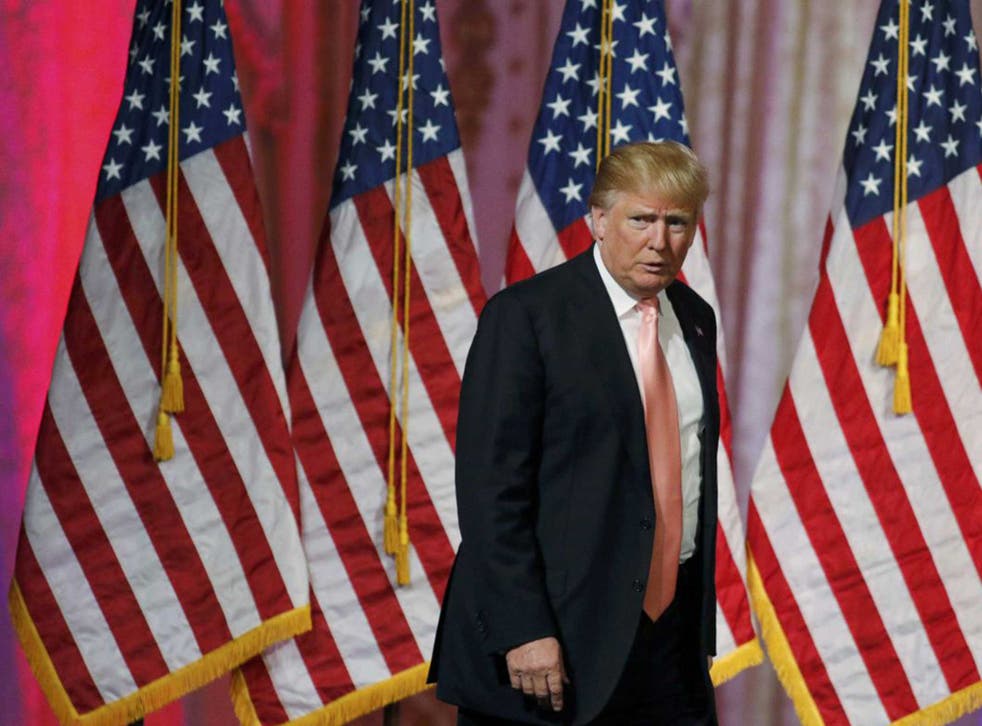 Donald Trump has said receiving the nuclear codes on inauguration day was a "sobering moment".
The President was given access to the "nuclear football" which contains the codes after taking the Oath of Office and is now able to authorise a nuclear attack at a moment's notice.
The commander-in-chief said it was "scary" to be told about the extent of destruction the nuclear arsenal can unleash.
"When they explain what it represents and the kind of destruction that you're talking about, it is a very sobering moment, yes. It's very, very scary, in a sense," Mr Trump told ABC News in an extensive interview.
On inauguration day, an unknown military aid accompanied by Barack Obama, passed a briefcase which holds the digital piece of hardware measuring 3in by 5in known as "the biscuit", to Mr Trump's side. A briefing for the President on how to activate the codes had already taken place in private.
When pressed about whether having access to the nuclear codes kept him up at night, Mr Trump said: "No but it's, I have confidence that I'll do the right thing, the right job. But it's a very, very scary thing".
There has been international concern over the prospect of Mr Trump being in charge of the world's second-largest arsenal of nuclear weapons.
Thousands attend Women's March on Washington

Show all 18
Last month, the billionaire property developer said he thought the US should bolster its nuclear capability.
"The United States must greatly strengthen and expand its nuclear capability until such time as the world comes to its senses regarding nukes," he wrote on Twitter.
In March, the President asked: "Somebody hits us within Isis, you wouldn't fight back with a nuke?"
However, this differs from previous stances he has taken on nuclear weapons. He said it was a "last resort" in March and is his recent interview with Michael Gove, he said it should be "reduced very substantially",
Under new legislation introduced in direct response to his election as President, Mr Trump would have to seek congressional approval if he wanted to launch a first strike with nuclear weapons.
"Nuclear war poses the gravest risk to human survival," Democrat Senator Ed Markey, said after introducing the new bill. "Yet, President Trump has suggested that he would consider launching nuclear attacks against terrorists. Unfortunately, by maintaining the option of using nuclear weapons first in a conflict, US policy provides him with that power."
He also said neither Mr Trump nor any other President should be able to use nuclear weapons except in response to a nuclear attack. The bill is unlikely to pass through the US Congress and Senate as they are both controlled by Mr Trump's Republican party.
Join our new commenting forum
Join thought-provoking conversations, follow other Independent readers and see their replies