Pope Francis' allies accuses US Catholics of forming an 'alliance of hate' to back Trump
Antonio Spadaro and Marcelo Figuerola have denounced the world view of some US Christians saying they are 'not too far apart' from Islamist jihadists
Caroline Mortimer
Thursday 03 August 2017 21:32 Comments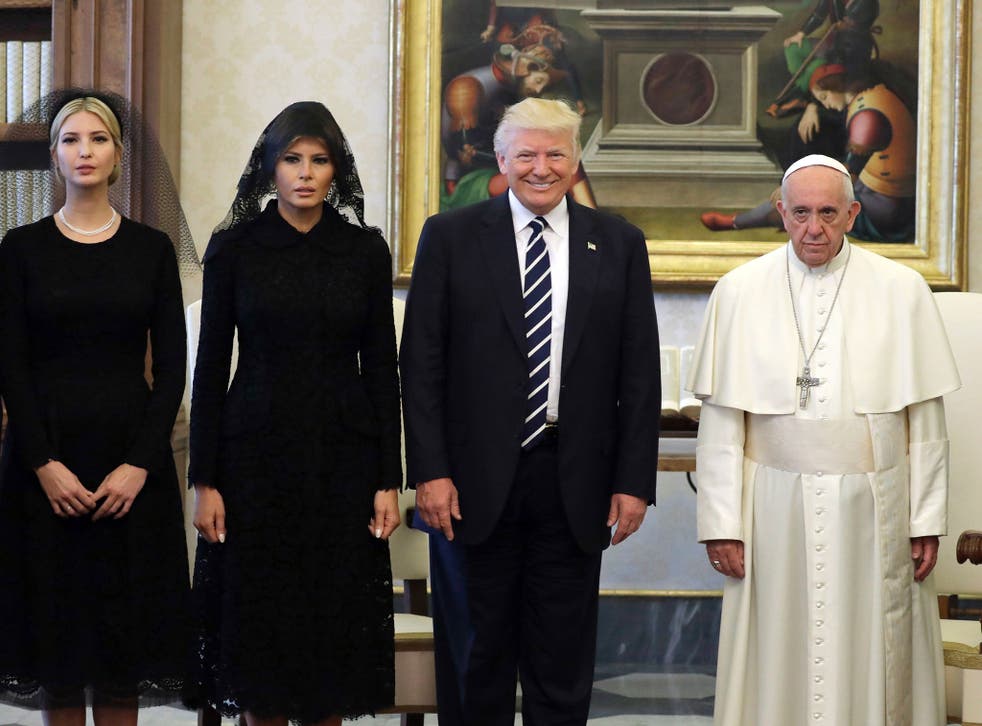 Two people close to Pope Francis have accused ultra-conservative American Catholics of making an alliance of "hate" with evangelical Christians to back Donald Trump.
Catholic priest Antonio Spadaro and Protestant theologian Marcelo Figueroa published a joint article in La Civilta Cattolica, a journal published by Jesuit priests in Rome and overseen by the Vatican, in which they denounced US Catholics for supporting the extremist positions of the American right, saying the world view of hard-line Catholics is "not too far apart" from that Islamist jihadists.
They singled out Steve Bannon, Mr Trump's controversial chief strategist who was raised Catholic, as a "supporter of an apocalyptic geopolitics" which had hampered efforts to combat climate change and exploited fears about migrants and Muslims with demands for "walls and purifying deportations".
Although the criticism has not come directly from Pope Francis, who is a member of the Jesuit order, the two authors are known to be very close to him and all articles published in the journal have to be approved by the Holy See before publication.
The article echoes a lot of Pope Francis' more muted criticism of the Republican since he entered the White House.
In May, ahead of his first official meeting with the President at the White House, he said he would be "sincere" with the Republican about their differences on issues like immigration and climate change.
"I will say what I think and he will say what he thinks. But I have never wanted to make a judgement without first listening to the person," he said.
World news in pictures

Show all 50
It is not clear whether the article received the Pope's personal approval but he has not publicly or privately reprimanded them for it since the article was first published in July despite the anger it has provoked from US Catholics, the New York Times reported.
Charles Chaput, the Archbishop of Philadelphia, wrote an article for CatholicPhilly.com where he called the authors "useful idiots" for Pope Francis and emphasised the widening gulf in opinion between the Holy Father – who is seen as a reformer – and more conservative elements in the church.
Many conservative Catholics have watched in horror as Pope Francis has made a number of public statements since being elected in Pope in 2013 which they feel are softening the Church's stance on issues like abortion.
In November last year he indefinitely extended Catholic priests' ability to forgive women who have abortions – a measure that was originally introduced as part of the Vatican's special Jubilee year which means thousands of pilgrims flock to Rome for prayer and forgiveness – though he emphasised he still believed it was a "grave sin".
Register for free to continue reading
Registration is a free and easy way to support our truly independent journalism
By registering, you will also enjoy limited access to Premium articles, exclusive newsletters, commenting, and virtual events with our leading journalists
Already have an account? sign in
Join our new commenting forum
Join thought-provoking conversations, follow other Independent readers and see their replies