Donald Trump has not asked 'top officials who oversee US nuclear weapon arsenal to remain in posts'
'It's a shocking disregard for process and continuity of government,' says Department of Energy official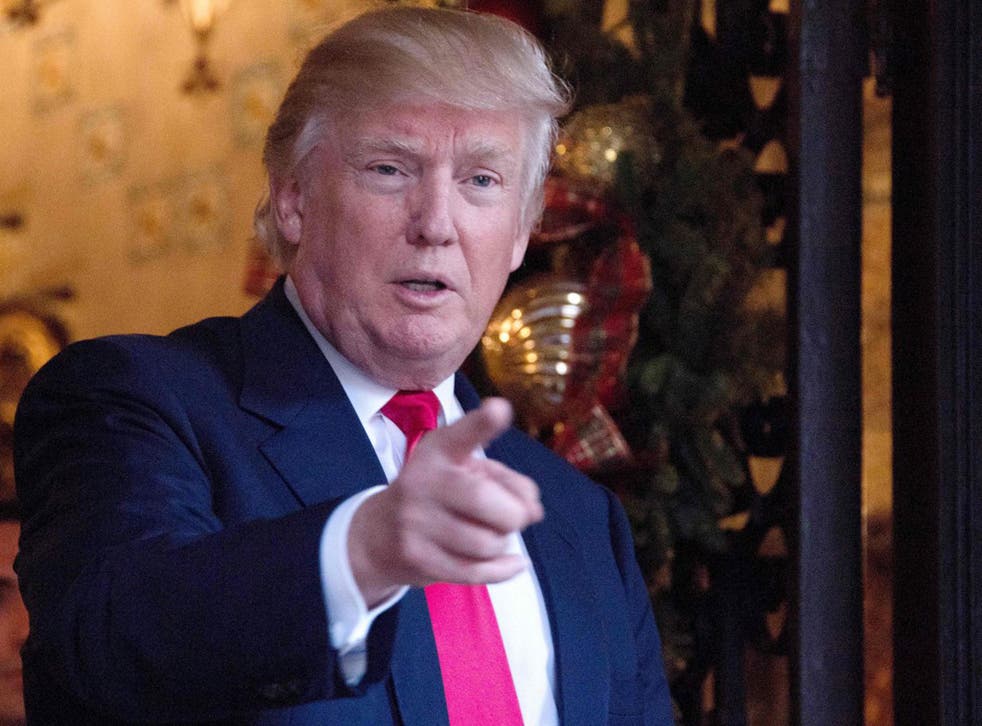 Donald Trump's transition team are reported not to have asked the two top officials who oversee the US nuclear weapons arsenal to remain in their posts.
The move to provide no grace period would risk leaving the US with no replacements to head the £9.86 billion National Security Agency (NNSA) for an unforeseen period of time as the roles require senate confirmation and Mr Trump has yet to publicly appoint anyone.
It marks a significant break with tradition as political appointees in such critical positions are generally asked to remain in their roles until they are replaced.
According to a Gizmodo report, the head of the NNSA, Frank Klotz, and his deputy, Madelyn Creedon, submitted their resignations but the Trump transition team have not asked them to temporarily stay in their roles after the President-elect takes office in just ten days time.
An official within the Department of Energy told the publication both Barack Obama appointed officials have informed the Trump team they would "likely be willing to stay to facilitate a smooth transition, if asked" but have received no response.
The source said the decision signified an indifference to process and protocol.
"It's a shocking disregard for process and continuity of government," they said.
"I'm more and more coming around to the idea that we're so very very f*cked".
President Donald Trump life in pictures

Show all 16
Responding to the report, an NNSA official said the notion the Trump transition team explicitly dismissed the heads of agency was "inaccurate" but confirmed that there had been no discussion between the two parties.
"There have been no discussions between the president-elect's transition team and any of NNSA's political appointees on extending their public service past Jan 20," the NNSA official told Defence News.
The move not to provide a grace period for the officials who are tasked with overseeing the "safety, security and effectiveness of the United States nuclear weapons stockpile" would be unprecedented. For the whole of Mr Obama's first term and into part of his second, the NNSA Administrator was a George Bush appointee.
With no leadership of the organisation, it would be difficult for Mr Trump to implement his pledge for the US to "expand its nuclear capability" which he announced on Twitter last month.
This follows the Trump transition team's decision to demand ambassadors appointed by Mr Obama to leave their overseas posts by Inauguration Day. The move risks leaving the US without envoys in key countries like Britain, Germany and Canada for months. It also means ambassador's families have been forced to find places to live in America or their respective countries with very little notice.
A representative for Mr Trump did not immediately respond to request for comment.
Join our new commenting forum
Join thought-provoking conversations, follow other Independent readers and see their replies