Donald Trump believes he has superior genes, biographer claims
Republican nominee follows 'racehorse theory' of genetics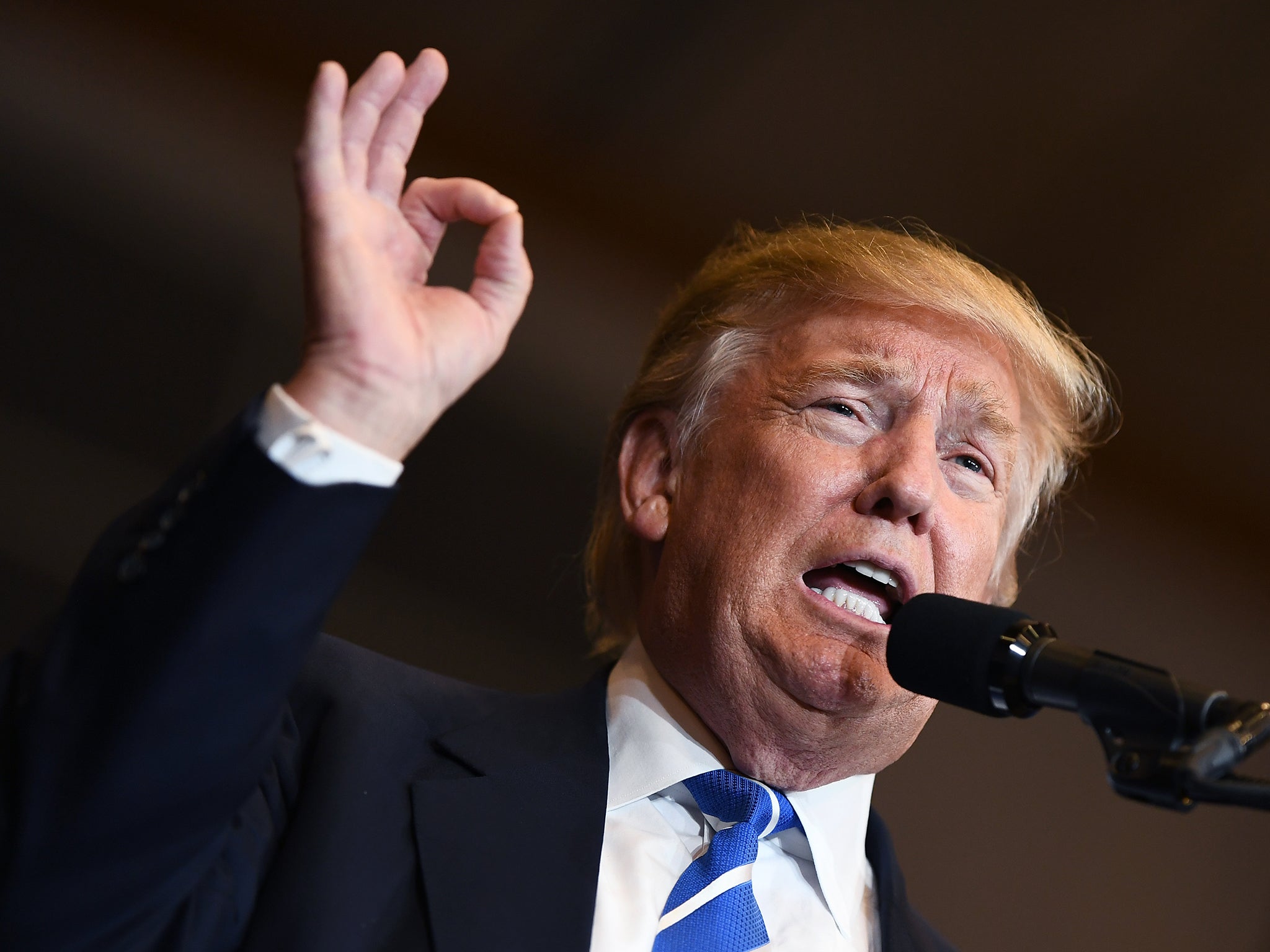 Donald Trump has been accused of believing in the "racehorse theory" of genetics, which claims some people are genetically superior to others.
In an interview for US TV channel PBS, the Republican presidential nominee's biographer Michael D'Antonio claimed the candidate's father, Fred Trump, had taught him that the family's success was genetic.
He said: "The family subscribes to a racehorse theory of human development.
"They believe that there are superior people and that if you put together the genes of a superior woman and a superior man, you get a superior offspring."
The theory, known as eugenics, first emerged during the 19th century and was used as a pretext for the sterilisation of disabled people until the practice was discredited after the Second World War.
Adolf Hitler's justification for the Holocaust - in which 11 million people were killed, 6 million of them Jewish - was based on a similar theory of racial hierarchy.
The PBS documentary featured clips of Mr Trump on the campaign trial claiming that he "believes in the gene thing" and saying he had a "very high aptitude".
It also ran footage of previous interviews from the real estate magnate's time as a reality TV star in which he shared his thoughts on the subject, including a 2010 interview with CNN.
He said: "Well I think I was born with the drive for success because I have a certain gene.
"I'm a gene believer... Hey, when you connect two race horses, you usually end up with a fast horse.
"I had a good gene pool from the standpoint of that, so I was pretty much driven."
Mr Trump has become notorious for his bravado on the campaign trail and claimed he could solve problems that have plagued policymakers for decades with ease because he is a "smart guy".
Naked Donald Trump Statue Appears Across The States
Show all 11
In a December 2015 speech, he railed against the "incompetence" of the country's leaders.
He said: "People are fed up – they are fed up with incompetence, they are fed up with stupid leaders, they are fed up with stupid people."
At a rally in Washington, D.C. in September 2015, Mr Trump claimed that, if he became president, "we'll win so much, you'll get bored with winning".
Join our commenting forum
Join thought-provoking conversations, follow other Independent readers and see their replies