Donald Trump's inauguration dress shortage claim debunked by Washington DC retailers
President-elect tells New York Times his ceremony will be so popular stores in the capital risk running out of formal wear for women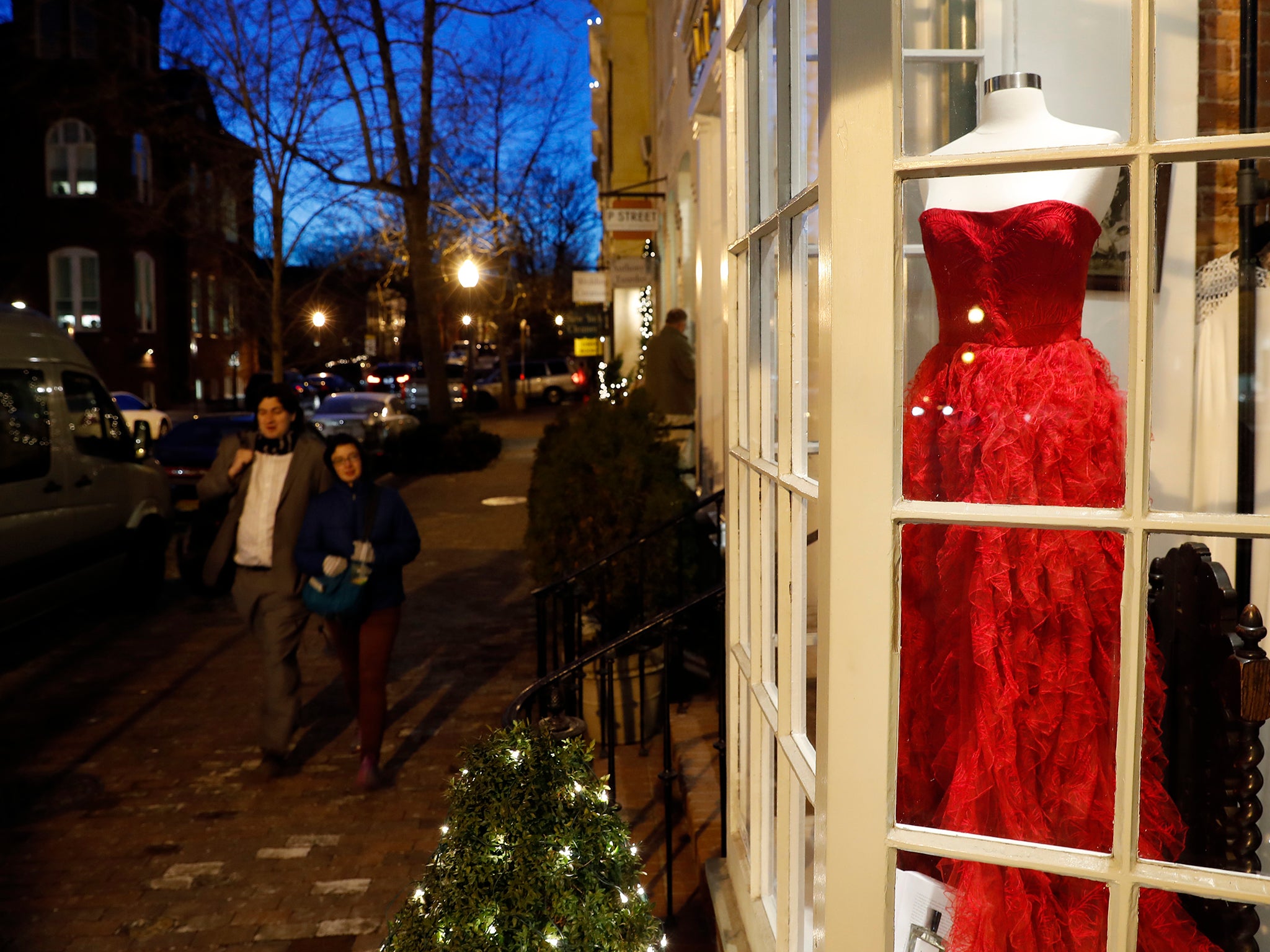 Ladies in Washington planning to celebrate Donald Trump's inauguration as the next president won't, it turns out, need a fairy godmother to find something to wear.
The president-elect told The New York Times in an interview published Monday that enthusiasm was so high for the arrival of his administration that turnout for the January 20 events will be "unbelievable, perhaps record-setting". So much so, he said, that "all the dress shops are sold out in Washington. It's hard to find a great dress for this inauguration".
Not true, according to many boutiques and stores in the business of selling formal wear to those who make their home in the nation's capital.
"He hasn't moved to D.C. yet. He doesn't know what's available," said Krista Johnson, owner of Ella-Rue in the city's Georgetown neighbourhood, where racks Monday held dresses from a range of designers, including Oscar de la Renta and J Mendel. "We've definitely had a lot of people come in in the last week for gowns, but we have plenty here."
Anastasia Thomas, store manager for Betsy Fisher, a downtown boutique, said they had several long gowns and cocktail dresses in stock. At designer Carolina Herrera's boutique, sales associate Roxy Howard said they still had dresses available, while Bloomingdale's senior vice president Anne Keating said in a statement that their two locations in the D.C. region have "a wonderful assortment of dresses and gowns".
The official inaugural balls are scheduled for the evening of January 20, hours after Trump is sworn-in as the 45th president. Parties and receptions requiring finery will also be held throughout the weekend.
Trump's team did not immediately respond to a request for comment about his assessment of D.C.'s ready-to-wear marketplace.
Some popular high-end D.C. spots are not around for shoppers this year. Longtime luxury destination Saks Jandel, a Chevy Chase, Maryland, boutique that catered to first ladies and political elite, shut its doors in the fall. And couture boutique Rizik's is currently closed for renovations.
Women go on strike against Donald Trump
Show all 7
Rizik's brand strategist Paola Domenge said that's not a problem for "most women that want the $3K to $12K dress". They've already made their purchases, she said.
But Johnson at Ella-Rue said they're ready for last-minute shoppers in search of just the right dress for Trump's big day.
"We wanted to cater to this inauguration," she said. "We have a lot of red gowns."
AP
Join our commenting forum
Join thought-provoking conversations, follow other Independent readers and see their replies