Build a wall, abolish trade deals and cancel climate agreement: 11 things Donald Trump promised to do if he won
Mr Trump's string of controversial promises could now become reality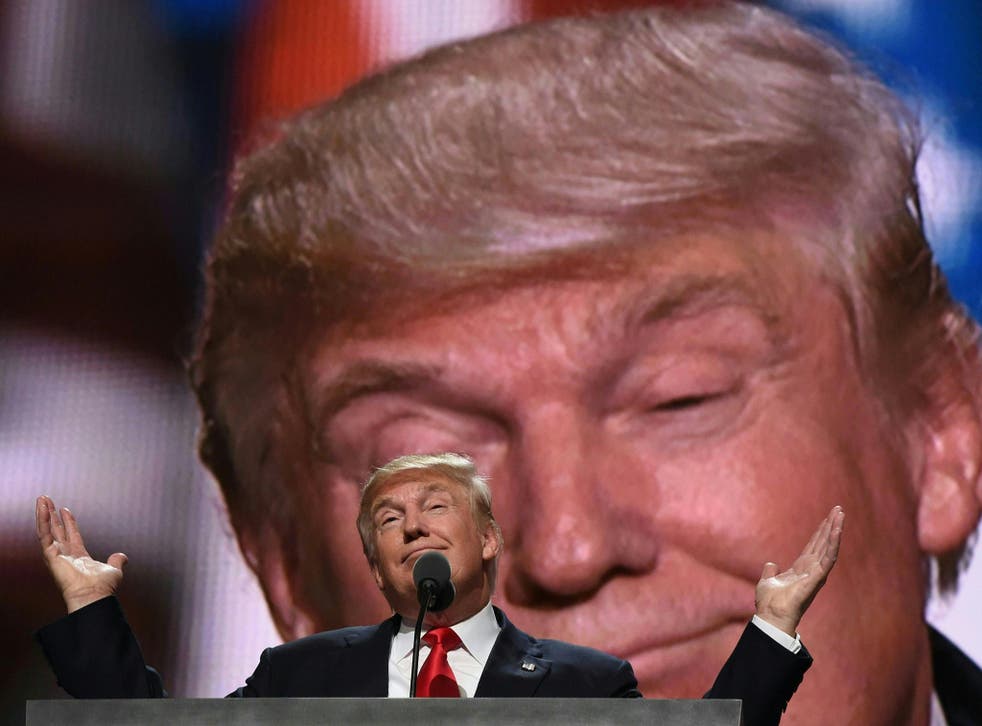 The American people have spoken, and with the House of Representatives and the Senate both back in the Republican Party's grasp, Donald Trump is set to be in a position that will grant him more power than any president in a generation.
The billionaire tycoon's victory means the string of controversial promises he made during the campaign now face the prospect of becoming reality.
As the world looks on in bemusement at how a man who has never held elected office or served in the US military has made it to the White House, here are some of Mr Trump's most eyebrow-raising promises to the American people.
Build a wall along the Mexican border
One of Mr Trump's most extreme promises has been to build a wall along the border between the US and Mexico - and to force Mexico to pay for it.
He first proposed the barrier during his candidacy announcement speech in June 2015, saying he would "build a great wall" on America's southern border, before adding: "I will make Mexico pay for that wall. Mark my words."
Imprison Hillary Clinton
Donald Trump says Hillary Clinton would be in jail if he were President
During a heated public debate with Hillary Clinton, Mr Trump announced he would get a special prosecutor to look into the case of his rival's misuse of a personal email account.
The business tycoon said: "If I win, I'm going to instruct the attorney general to get a special prosecutor to look into your situation because there's never been so many lies, so much deception," before adding that Mrs Clinton would be "in jail" if he were in charge of the law in the US.
The FBI concluded there was no evidence Mrs Clinton had committed a crime in her handling of the email servers, although lengthy investigations had found evidence of carelessness and dishonesty.
Ban Muslims from entering the US and 'monitor' mosques
USA: Trump calls for Muslims to be banned from entering US
Early on in his campaign, Mr Trump called for a "a total and complete shutdown of Muslims entering the United States until our country's representatives can figure out what the hell is going on."
The Republican later stated in an interview with Fox News Channel that Muslim military personnel stationed overseas would be able to come home and that it "did not apply to people living in the country", but repeatedly urged that even in these cases the country had to be "vigilant".
The tycoon has also called for surveillance of mosques in the US.
In a speech in June, he said the authorities should "check, respectfully, the mosques" warning that Islamic extremism would "eat the country alive" if it wasn't solved.
Diminish freedom of the press
Mr Trump has been widely critical of the media during his election campaign, accusing news outlets of rallying against him - and he pledged to change the laws surrounding libel cases if he won the election.
During a rally in Texas, he said he would "open up our libel laws, so when they write purposely negative and horrible and false articles, we can sue them, and win lots of money."
Mr Trump went on to say that outlets such as the New York Times were "totally protected", adding: "You see, with me, they're not protected, because I'm not like other people."
Cancel the Paris Agreement on climate change
Mr Trump's imminent presidency has set climate experts into panic mode after he said he wants to dismantle the recently signed Paris Agreement, suggesting the US should not waste "financial resources" on tacking the issue.
In 2012, Mr Trump famously tweeted his theory that climate change was a myth invented by the Chinese to hurt US manufacturers.
Order the US military to torture detainees and kill the families of terrorists
In a Fox News Republican candidate debate, the billionaire was asked about General Michael Hayden saying that the military would refuse to follow illegal orders such as the intentional killing of terrorists' families, to which he responded that they "won't refuse", implying these are orders he would make.
"They won't refuse, they're not going to refuse me - believe me," Mr Trump has said, before elaborating with claims the wives of the 9/11 terrorists knew what was going to happen and fled to Saudi Arabia just before the attacks.
Abolish international trade deals
During the first presidential debate, Mr Trump said trade deals must be "renegotiated" to stop other countries from "stealing" America's jobs.
In a separate interview with Meet the Press, Mr Trump said that under his leadership the US would "pull out" of the World Trade Organisation if they didn't agree to his renegotiations and describing the deal as a "disaster", saying: "We're going to renegotiate or we're going to pull out.
"These trade deals are a disaster. You know, the World Trade Organisation is a disaster."
Tighten abortion laws
Trump thinks Clinton's abortion policy means you can 'rip the baby out' after being nine months pregnant
Mr Trump has made his pro-life stance on abortion clear, pledging to "advance the rights of unborn children and their mothers when elected president."
The Republican president-elect has incorrectly asserted that babies could be "ripped from the womb" up until the last day before birth and even threatened in March that there should be some form of punishment for women who get abortions, backtracking the next day by saying the punishment should be focused on providers.
Renegotiate international alliances, allow nuclear proliferation
Mr Trump has insisted allies such as Japan and Saudi Arabia aren't paying for the alliances they have with the US, and warned that such nations will be forced to pay more or face a US pull-out, suggesting such countries obtaining nuclear weapons wouldn't be a "bad thing" for the US.
The co-author of Mr Trump's memoir has voiced concerns over what might happen if he gains access to America's nuclear weapons, recently stating: "Please God don't give this man the nuclear codes" and tweeting that the tycoon is "totally willing to blow up the world to protect his fragile sense of self."
Repeal Obamacare
A long-time opponent of President Obama's Affordable Care Act, which expands and improves access to healthcare in the US, Mr Trump will abolish it, telling an audience: "Obamacare has to be replaced, and we will do it, and we will do it very quickly."
He said he would replace the system with something "terrific" that is "so much better", but details on this alternative have been slim, other than his suggestions to make health plans available nationally instead of regionally.
Join our new commenting forum
Join thought-provoking conversations, follow other Independent readers and see their replies