US art museum removes all works by immigrants to protest Donald Trump's travel ban
Around 20 per cent of the collection will be removed or obscured from view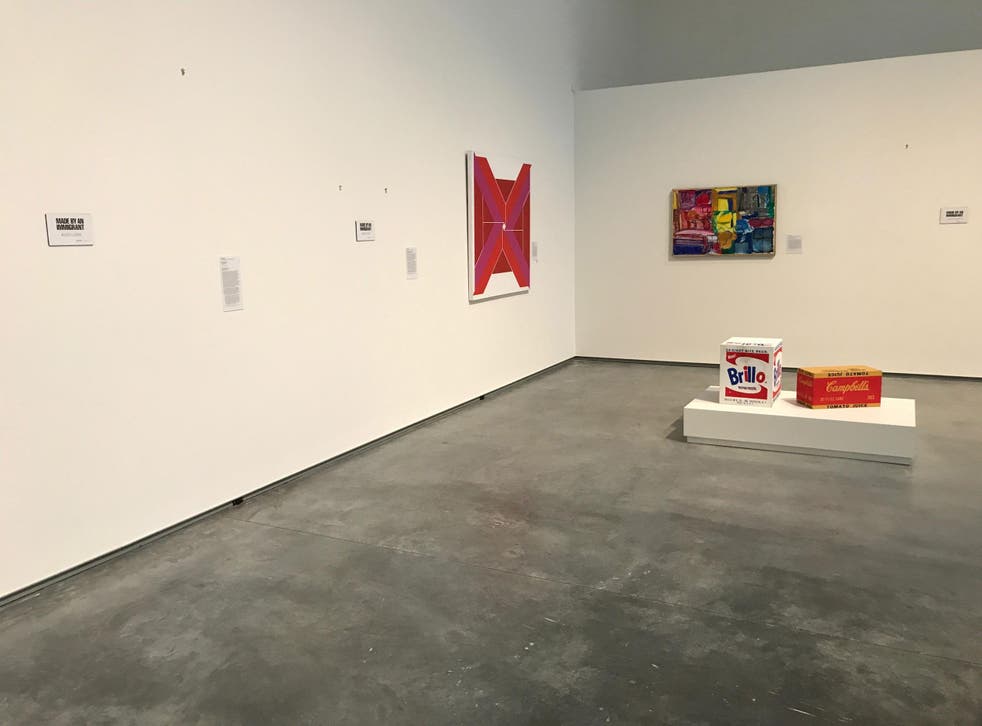 Every single piece of art that was created or donated by immigrants has been removed by a US art museum to highlight their contribution to the country's cultural life.
The Davis Museum at Wellesley College, Massachusetts has taken down around 20 per cent of its entire collection or covered it with a black shroud.
It said the "Art-Less" project was conceived as protest against President Trump's controversial executive order banning US entry to travellers from seven majority Muslim countries.
Donald Trump says 'the leaks are real, the news is fake' in response to Michael Flynn resignation
Paintings, bronze and wood sculptures, ceremonial masks and works from a number of different collections are all missing from their usual places.
The absence of a portrait of George Washington is especially notable as the project is taking place over the Presidents' Day weekend.
Although it now honours every US leader, President's Day is celebrated on Mr Washington's birthday.
The portrait was painted by Swedish-born artist, Adolf Ulrik Wertmüller in 1794-96 and later donated to the museum by a Swedish immigrant family.
Eighty per cent of the museum's African collection will also be obscured from view, as much of it was donated by a Polish immigrant family.
In the place of the hidden art is a label marked "made by an immigrant" or "given by an immigrant".
"Every permanent collections gallery will be affected by the subtraction of works created by or given to the Museum by an immigrant to the United States," said Claire Whitner, the Senior Curator of Collections, and overseer of the project.
"Art-Less demonstrates in stark and indisputable terms the impact of immigration on our collections," added Lisa Fischman, one of the museum's directors. "We proudly take the opportunity to signal that impact, to honour the gifts of creativity and generosity that make the Davis Museum and the Wellesley community great."
The move comes after widespread condemnation of Mr Trump's travel ban by the museum community.
New York City bodegas strike to protest Trump's travel ban

Show all 27
A statement released by the Association of Art Museum Directors in response to the ban said it was "deeply concerned" with the order and said it put art and academia "in jeopardy".
Mr Trump's executive order, barring travel for citizens from seven predominantly Muslim countries, was eventually blocked by the courts.
But the President has announced he will sign a new, similar order to replace it.
Register for free to continue reading
Registration is a free and easy way to support our truly independent journalism
By registering, you will also enjoy limited access to Premium articles, exclusive newsletters, commenting, and virtual events with our leading journalists
Already have an account? sign in
Register for free to continue reading
Registration is a free and easy way to support our truly independent journalism
By registering, you will also enjoy limited access to Premium articles, exclusive newsletters, commenting, and virtual events with our leading journalists
Already have an account? sign in
Join our new commenting forum
Join thought-provoking conversations, follow other Independent readers and see their replies