Trump says military action against Venezuela is 'certainly something that we could pursue'
US President has described his Venezuelan counterpart as a 'dictator'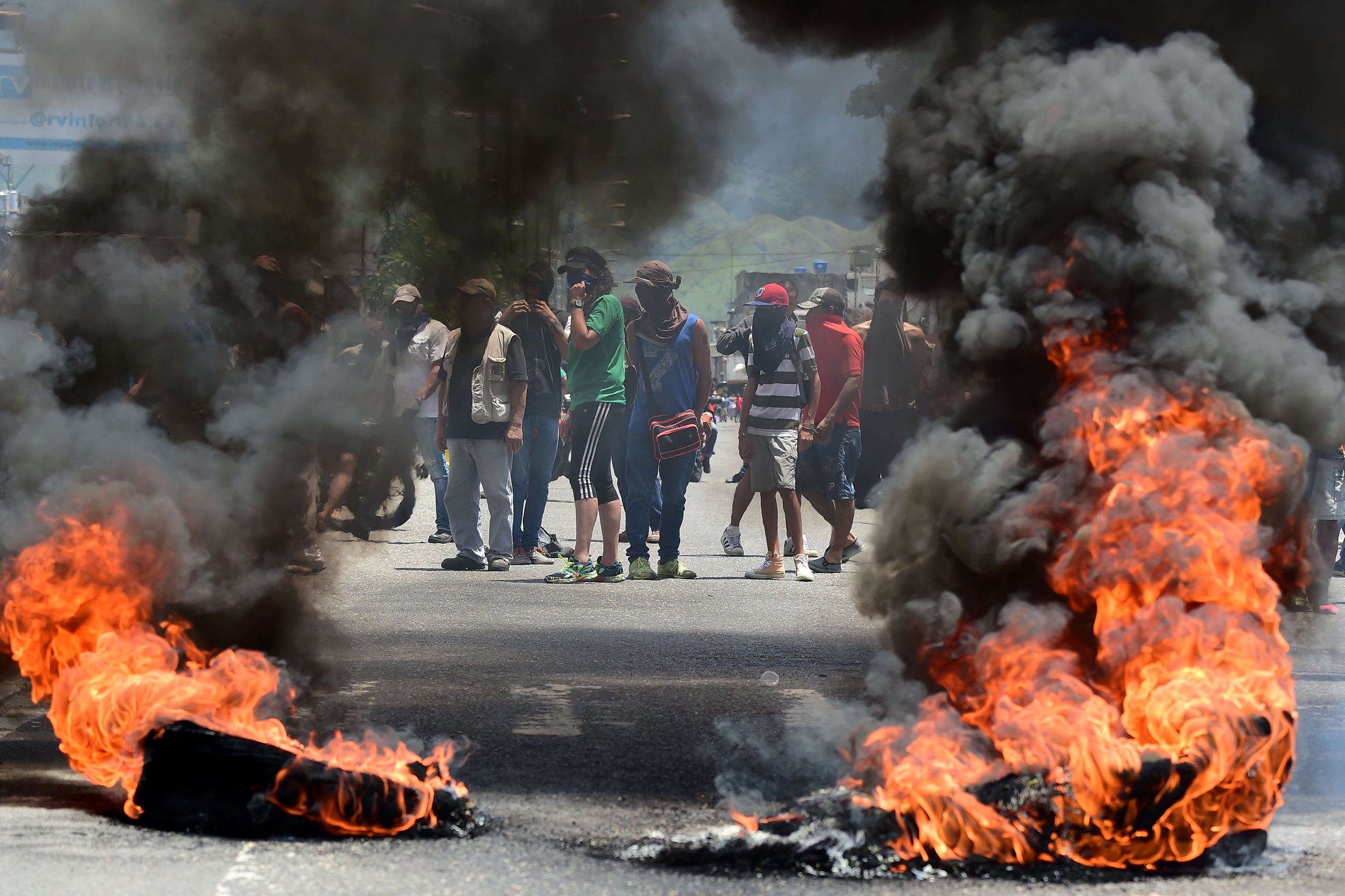 Donald Trump has said he is considering a military option over the crisis in Venezuela, punctuating a belligerent week that began with his threat to rain "fire and fury" on North Korea.
Speaking to reporters in New Jersey, Mr Trump said he was "not going to rule out" a military response, adding that it was "certainly something that we could pursue".
"The people are suffering and they are dying. We have many options for Venezuela including a possible military option if necessary," he told reporters.
Pentagon officials told Reuters that they had not received any orders from the White House relating to a potential strike on Venezuela.
Vice President Mike Pence is scheduled to travel to Latin America on Sunday, according to the Associated Press, where he is to visit four countries - none of them Venezuela - and talk about relations between the US and Latin America.
Mr Trump's remarks came amid a deteriorating political situation that has seen Venezuela's President, Nicolas Maduro, move to consolidate power, prompting the US President to describe him as a "dictator".
Mr Madura and his late predecessor, Hugo Chavez, regularly sought to rally their people by decrying US "imperialism" in Latin America, and Mr Trump's remarks could give Mr Maduro more ammunition. A former aide to Barack Obama on Latin American issues quickly excoriated Mr Trump's threat.
Venezuela's economic crisis has led to shortages of food and medicine and widespread unrest.
The political situation worsened when Mr Maduro, who has faced calls to step down, swore in a new constitutional Assembly that wields broad powers and has declared itself superior to other branches of government. Venezuela has become increasingly alienated in the region, with Peru moving to recall its ambassador in protest.
"The Peruvian Government reaffirms its strong willingness to continue contributing to the restoration of democracy in Venezuela," the Peruvian Foreign Ministry said in a statement accompanying the move reported by Reuters.
Opposition protesters clash with security forces in Venezuela
The Trump administration imposed sanctions on Venezuela last month in response to an effort to rewrite the country's constitution.
The new penalties froze the assets of 13 Venezuelan figures and prohibited Americans from doing business with them.
"The United States will not ignore the Maduro regime's ongoing efforts to undermine democracy, freedom and the rule of law," Treasury Secretary Steve Mnuchin said in a statement at the time.
Join our commenting forum
Join thought-provoking conversations, follow other Independent readers and see their replies