Donald Trump might not seek re-election in 2020, says Rand Paul and Chris Christie
'If he runs again I would support him, yes, but I'm not so sure what will happen,' says Christie
Maya Oppenheim
Tuesday 31 October 2017 10:42 Comments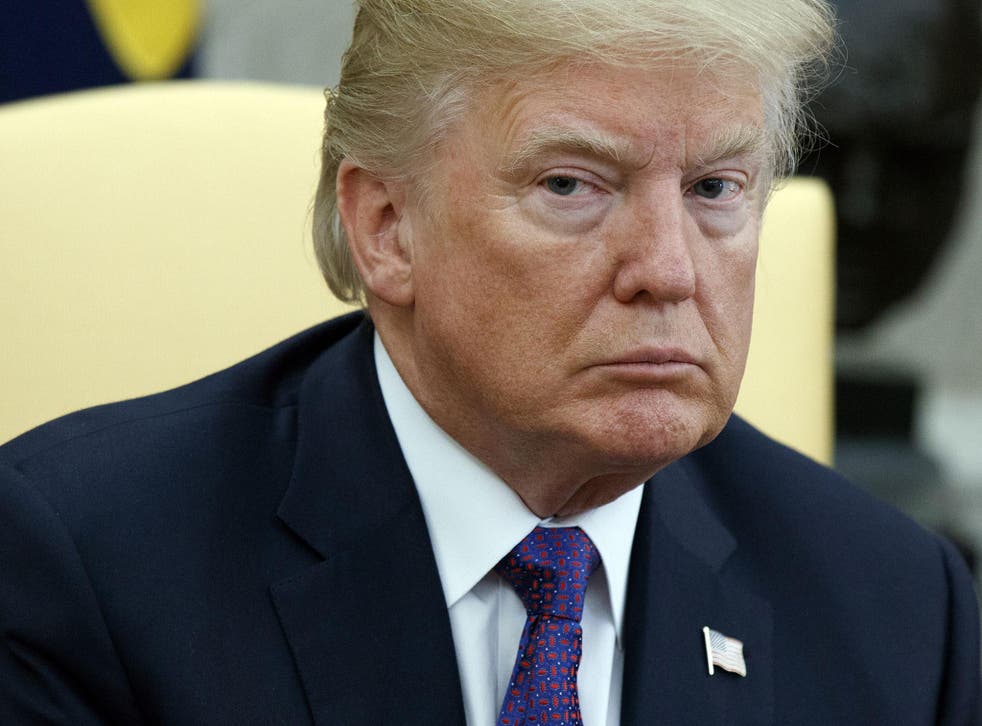 Donald Trump might not run for re-election despite raising millions for a 2020 campaign, according to two top Republican officials.
Senator Rand Paul cast doubts over whether President Trump would throw his hat into the presidential ring again and argued Republicans should not merely assume he is running.
The Kentucky Senator, who was a fervent supporter of the conservative Tea Party movement, said it was not possible to tell whether Mr Trump intends to re-run until his second or third year in office.
"I think no one can stop primaries from happening and there could well be a primary that happens," Mr Paul said on MSNBC when probed about whether the US could benefit from a Republican party primary in 2020.
"Before you even get to that, you need to know, is President Trump running for re-election? I think you won't know that until you get into sort of - second, third year of his presidency," he said.
Although Mr Rand said he could not see himself supporting anyone else he did suggest the chance of him supporting a candidate who would end the war in Afghanistan.
"So I see the glass as half full. Doesn't mean I agree with him on everything," he said.
"You know, there would be people that - if we could end the Afghan war, that's who I would support. But I don't think that's going to be an alternative to President Trump."
Mr Rand's comments mirror those made by New Jersey Governor Chris Christie at the end of last week. The Trump insider said if the billionaire property developer were to run again he would give him his backing but he was not certain that would happen.
"If he runs again I would support him, yes, but I'm not so sure what will happen," he said on the Today show on Friday.
Donald Trump's least presidential moments so far...

Show all 30
He added: "Four years is a long time, and especially for someone who has not spent a lifetime in politics, so I think those years affect him differently. So I'm sure the president will make whatever decision is best for him and his family and the country."
Not running for a second term would be a highly unconventional move for a sitting president – only three other presidents have deliberately moved away from the Oval Office after just one term as president.
But Mr Trump has eschewed orthodoxy throughout his presidency and has seen his approval ratings plummet to the worst in modern history for any president at this point in their first term. What's more, on Monday, President Trump's former campaign chairman Paul Manafort and his associate Rick Gates were charged on 12 counts including conspiracy against America.
The Rock says he is running for President in 2020 with Tom Hanks
Neverthless, it is worth noting the US president has invested a great deal of energy in his 2020 re-election campaign since entering the White House and has recently ramped up such efforts. According to the Centre for Public Integrity, his re-election campaign committee raised just over $10 million from July to the end of September.
The former reality star held a $35,000-a-plate fundraiser event a few blocks from the White House at his Washington hotel back in June. Reporters were banned from hearing the remarks he made at Trump International Hotel, signalling a key break from his predecessor.
Mr Trump's historically early campaigning has seen the Trump campaign accumulate more than $7 million in the first three months of this year via small donations and selling Trump-themed merchandise such as his trademark "Make America Great Again" hats.
Register for free to continue reading
Registration is a free and easy way to support our truly independent journalism
By registering, you will also enjoy limited access to Premium articles, exclusive newsletters, commenting, and virtual events with our leading journalists
Already have an account? sign in
Join our new commenting forum
Join thought-provoking conversations, follow other Independent readers and see their replies