Donald Trump's refugee policy is compared to the Nazi persecution of Anne Frank
Some commentators have drawn parallels between the plight of Syrian refugees today and Jews fleeing the Nazis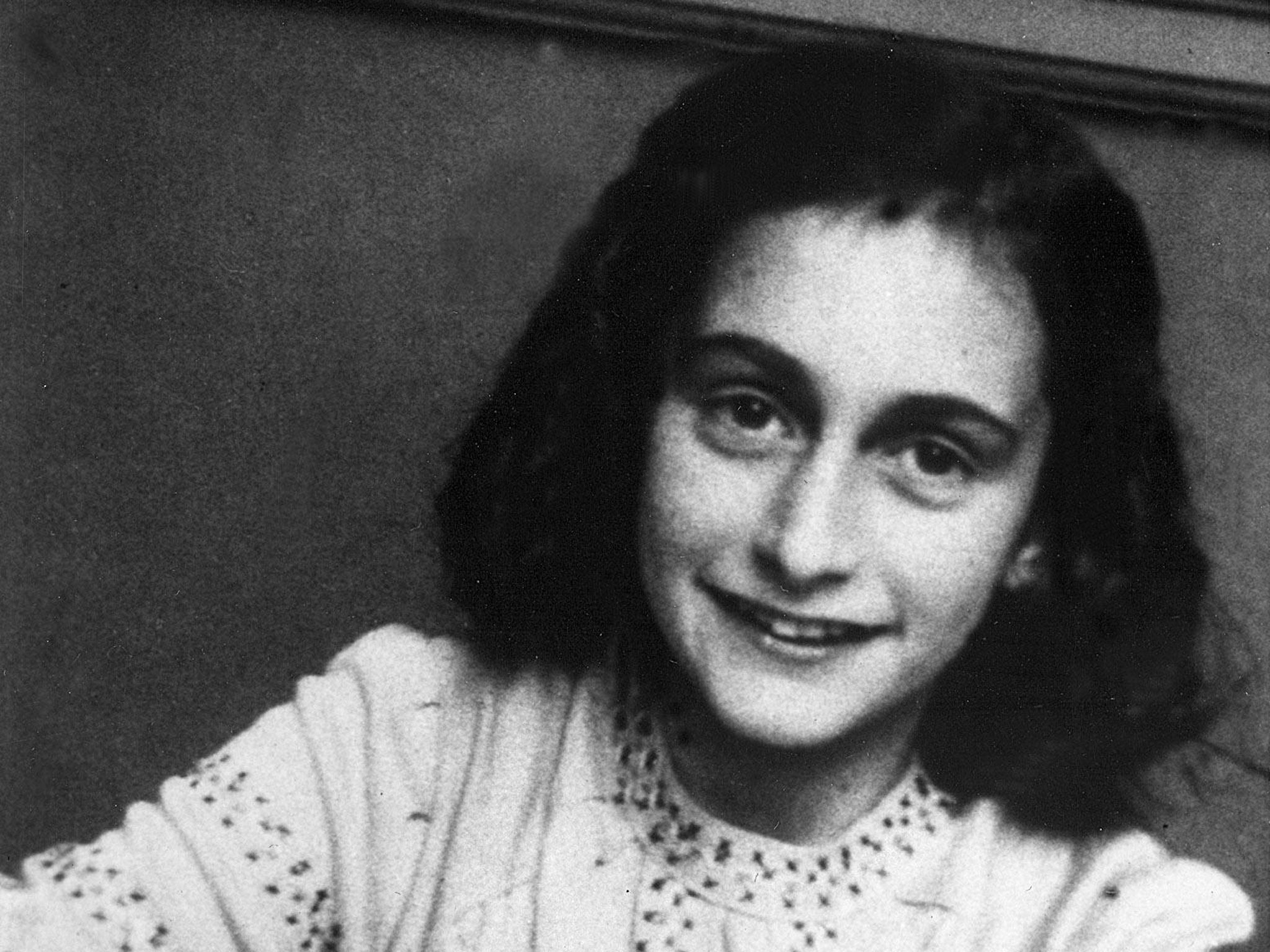 As the world reacts to President Trump's decision to restrict access to America for some Muslims including Syrian refugees, commentators are drawing parallels with the plight of Jews fleeing persecution by the Nazis on the eve of World War II.
While many are familiar with the plight of young diarist Anne Frank and her family, who hid in an Amsterdam attic for three years before they were sent to the gas chambers, fewer people are aware of their desperate, doomed attempt to enter the US in 1941.
Anne father, Otto Frank tried in vain to obtain visas to the US, a convoluted and protracted process revealed in nearly 80 pages of documents unearthed by the YIVO Institute for Jewish Research in 2007.
Although the Franks had high-level connections in American business and political circles, this was not enough to secure safe passage for the family.
"Otto Frank's efforts to get his family to the United States ran foul of restrictive American immigration policies designed to protect national security and guard against an influx of foreigners during time of war", wrote American University history professor Richard Breitman.
The Frank family included father Otto, mother Edith and sisters Margot and Anne, who would be 87 if she was alive today.
Instead, she was killed by the Nazis at the age of 15 at the Bergeb-Belsen concentration camp.
By 1941, the Frank family had been forced to flee Germany for the Netherlands, from where Mr Frank made the fruitless visa applications for the US.
Trump: 'America first, America first'
"I am forced to look out for emigration and as far as I can see USA is the only country we could go to," Mr Frank wrote in a letter to a friend on April 30, 1941.
"Perhaps you remember that we have two girls. It is for the sake of the children mainly that we have to care for. Our own fate is of less importance."
By early 1939, more than 300,000 names were on the waiting list for a US visa, according to Professor Beitman's research.
In response to this, the US tightened its immigration protocol and stopped granting visas unless transportation to the country had already been booked.
Tough new rules meant the Franks could not get visas if they had any remaining close relatives in Germany because of fears refugees might act as spies if their relatives were pressured by the Nazis.
American Ambassador to Cuba, George Messersmith wrote in May 1940: "Among the so-called refugees in our country is a fair number who can be depended upon to act as agents of their government and who will violate in any way the hospitality which they are enjoying among us."
Such restrictions would have meant the entire Frank family would have had to get US visas, or none would qualify.
Paperwork reveals a series of hold-ups with the family's visa applications – which were eventually destroyed.
The Washington Post has carried recent editorials claiming the comparison between Jewish and Syrian refugees is valid.
A series of polls conducted in the US in the build-up to Word War II showed the American public was broadly against the arrival of refugees from Europe, the majority of whom were Jews.
The Washington Post said in its 2015 editorial: "Jews were viewed as harbingers of dangerous ideologies, particularly communism and anarchism.
"There were pronounced fears that fifth columnists and spies would infiltrate the country through the tide of refugees fleeing fascist Europe."
Mr Trump has suspended refugee admissions to the US for 120 days as part of measures he claimed would "keep radical Islamic terrorists out of the US".
He issued an executive order which banned Syrian refugees indefinitely until "significant changes" are made, and halved the annual cap on refugees to 50,000.
The order will affect people from "countries of particular concern", which is expected to include Syria, Iraq, Iran, Libya, Somalia, Sudan and Yemen.
Join our commenting forum
Join thought-provoking conversations, follow other Independent readers and see their replies