Trump gives 'assurances' he will scrap laws protecting gay people
Republican Steve Russell says new administration will back his drive to allow federal contractors 'religious freedom'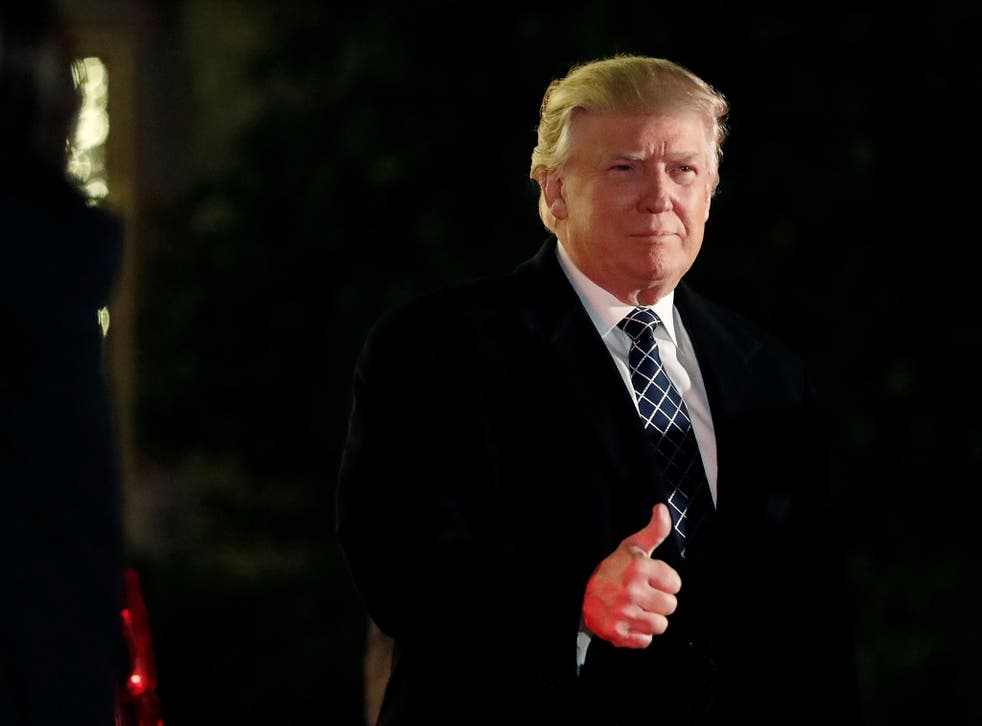 Donald Trump has reportedly given "assurances" that he will take action to undermine laws that are seen as protecting the rights of gay people in the US.
LGBT advocacy groups have been fielding calls from many people "scared" by what a Trump presidency will mean for them, according to the CEO of one such group.
And a Republican Congressman, Steve Russell, says he has been led to understand the new administration will back his drive to allow federal contractors "religious freedom".
Mr Russell told BuzzFeed News he was disappointed the House blocked his religious freedom amendment, dubbed the Russell Amendment, from a defence spending bill last Friday.
But he said he had "gotten very positive signals" that Trump will step in where his amendment failed.
Critics say allowing federal contractors religious freedom means they can discriminate against LGBT people on the basis of at-times arbitrary religious beliefs, and still receive public money.
In 2014, President Barack Obama issued an executive order that banned LGBT discrimination by federal contractors across the board.
And Mr Russell did not deny that by trying to get an amendment into the defence spending bill, he was attempting to undermine Mr Obama's ruling on the matter.
"These issues will be resolved, and we have gotten some very good assurances moving forward," Mr Russell said, referring to apparent contact with the Trump transition team. "I am certainly encouraged by the signs that I am getting from the administration that is inbound."
Mr Trump could simply act to scrap Mr Obama's order, Mr Russell suggested. "The vagueness was created by the executive branch, so the executive branch [under Trump] could un-create the vagueness," he said. "You reverse it by clarifying a bad executive order with a good one."
Donald Trump's most controversial quotes

Show all 14
Mr Trump has in the past expressed support for a bill that would protect people who discriminate against same-sex marriages from federal penalties.
That, and his appointment of senior advisers who hold anti-LGBT views, led the Republican Party's most prominent LGBT group to refuse to endorse him as the party's candidate.
Mr Trump was himself nonetheless "perhaps the most pro-LGBT presidential nominee in the history of the Republican Party", according to the Log Cabin Republicans.
Speaking to CNN, Rachel Tiven, CEO of Lambda Legal, a nonprofit legal advocacy organization, said: "We're hearing from really, really scared people. We're seeing a fear of an atmosphere of intolerance that began with Trump's campaign."
Join our new commenting forum
Join thought-provoking conversations, follow other Independent readers and see their replies