Donald Trump invites controversial Philippines President Rodrigo Duterte to White House
Duterte famously told Trump's predecessor to 'go to hell', and has previously boasted of extrajudicial killings
Sunday 30 April 2017 08:52 Comments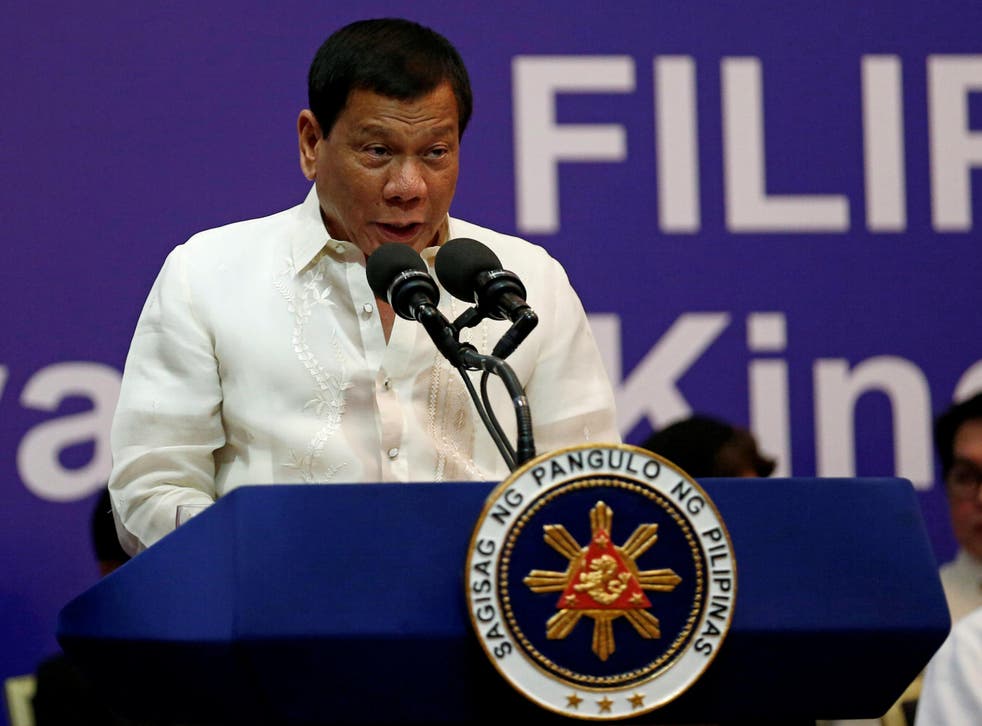 Donald Trump invited Philippines President Rodrigo Duterte to the White House during a phone call on Saturday that also addressed concerns over North Korea, the White House said in a statement.
The White House gave no details of when the leaders would meet in Washington to discuss their alliance, but said Mr Trump looked forward to visiting the Philippines in November as part of two summits with other Asian nations.
Mr Duterte's spokesman says the US President called and expressed Washington's commitment to their treaty alliance and his interest in developing "a warm, working relationship" with Mr Duterte.
Presidential spokesman Ernie Abella also said on Sunday that Mr Trump mentioned he was looking forward to visiting the Philippines in November, and that Mr Trump invited Mr Duterte to visit the White House.
mr Abella's remarks reflect the friendlier attitude Mr Duterte has taken toward Mr Trump versus the antagonistic stance he had toward President Barack Obama, who he once told to "go to hell" for criticising the Philippine leader's bloody anti-drug crackdown.
Reuters, AP
Register for free to continue reading
Registration is a free and easy way to support our truly independent journalism
By registering, you will also enjoy limited access to Premium articles, exclusive newsletters, commenting, and virtual events with our leading journalists
Already have an account? sign in
Join our new commenting forum
Join thought-provoking conversations, follow other Independent readers and see their replies