Donald Trump stuns experts by refusing to accept intelligence on Russia
US officials claim Moscow stole files from Democratic National Committee computers to influence the presidential election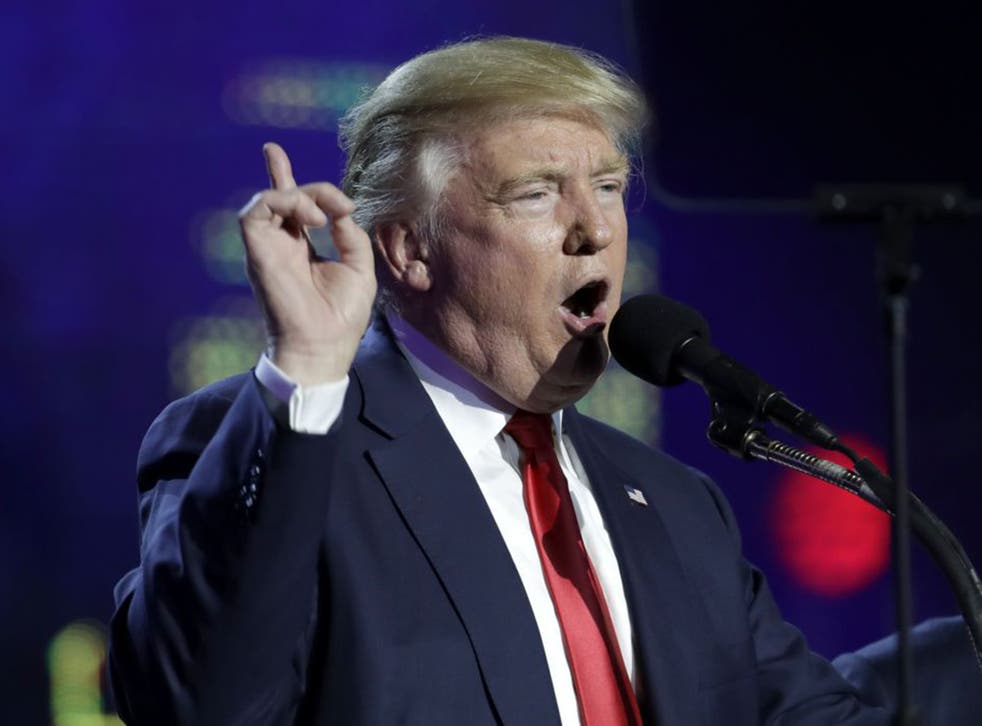 A former senior US national security official has said Donald Trump's refusal to accept information from intelligence professionals about Russia "defies logic".
US intelligence agencies claim Russia stole files from Democratic National Committee (DNC) computers in an attempt to influence the presidential election.
Mr Trump received a classified briefing on the subject, where he was told intelligence officials were "confident" Moscow was responsible for the hack – something he has seemingly ignored.
Donald Trump is reminded mid-interview that India is a nation of Muslims Christians and Hiindus
During the first presidential debate, Mr Trump asked if Russia was involved in the attack and in the second debate he questioned if there had been a hacking.
"I don't think anybody knows it was Russia that broke into the DNC," he said in the first debate.
"I mean, it could be Russia, but it could also be China. It could also be lots of other people. It also could be somebody sitting on their bed that weighs 400 pounds, okay?"
John MacLaughlin, the former acting CIA director, said Mr Trump was using the information for his own benefit.
"[Trump] is playing politics. He's trying to diminish the impression people have that [a Russian hack of the DNC] somehow helps his cause," Mr MacLaughlin said, according to Chicago Tribune.
General Michael Hayden, the former director of the CIA and the National Security Agency, claimed Mr Trump was ignoring the advice he was being given.
"It defies logic… He seems to ignore their advice. Why would you assume this would change when he is in office?" Mr Hayden said.
Mr Trump has previously taken favourable positions towards Russia, defending President Vladimir Putin's human rights record and criticising NATO.
What did Donald Trump say during the second presidential debate?

Show all 8
Senior Democrats have not responded well to Mr Trump's comments and have called on the FBI to investigate the Republican nominee's ties with the Russian government.
"For months, we have been asking the FBI to examine links between the Trump campaign and illegal Russian efforts to affect our election," read a joint statement from representatives Elijah Cummings, John Conyers, Elliot Engel and Bennie Thompson, NBC News reported.
"In light of this new evidence – and these exceptional circumstances – we call on the FBI to fully investigate and explain to the American people what steps it is taking to disrupt this ongoing criminal activity."
Register for free to continue reading
Registration is a free and easy way to support our truly independent journalism
By registering, you will also enjoy limited access to Premium articles, exclusive newsletters, commenting, and virtual events with our leading journalists
Already have an account? sign in
Register for free to continue reading
Registration is a free and easy way to support our truly independent journalism
By registering, you will also enjoy limited access to Premium articles, exclusive newsletters, commenting, and virtual events with our leading journalists
Already have an account? sign in
Join our new commenting forum
Join thought-provoking conversations, follow other Independent readers and see their replies