Donald Trump campaign repeatedly met with Russia to set up secret communications channel, report reveals
Previously secret meetings revealed ahead of huge FBI investigation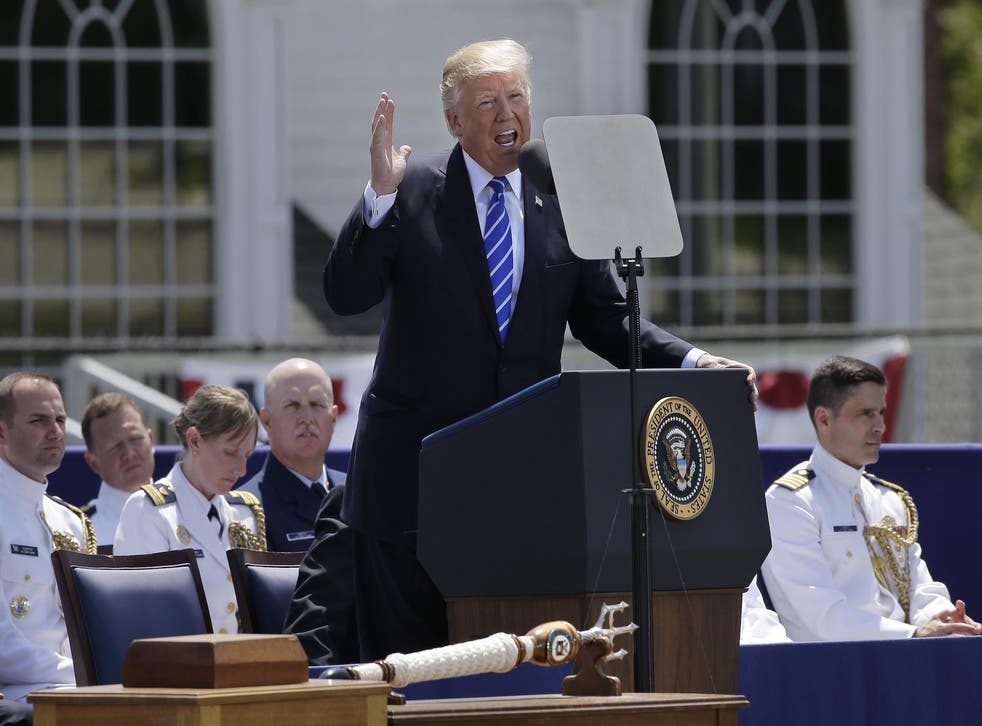 Donald Trump's campaign made contact with Russia at least 18 times during his presidential race, according to a new report.
The interactions had previously been kept secret by the campaign but are now being reviewed as part of the FBI and congressional investigation into Trump's relationship with Russia.
Conversations between members of Trump's team and high-ranking officials including setting up a special backchannel for communications between the President and Putin, Reuters reported. That would allow the two talk without involving US national security officials.
Will Donald Trump be impeached?
Such discussions accelerated after Donald Trump won the election, in November.
The 18 calls and electronic messages took place between April and November 2016 as hackers engaged in what US intelligence concluded in January was part of a Kremlin campaign to discredit the vote and influence the outcome of the election in favour of Trump over his Democratic challenger, former secretary of state Hillary Clinton.
Those discussions focused on mending US-Russian economic relations strained by sanctions imposed on Moscow, cooperating in fighting Islamic State in Syria and containing a more assertive China, the sources said.
In January, the Trump White House initially denied any contacts with Russian officials during the 2016 campaign. The White House and advisers to the campaign have since confirmed four meetings between Kislyak and Trump advisers during that time.
The people who described the contacts to Reuters said they had seen no evidence of wrongdoing or collusion between the campaign and Russia in the communications reviewed so far. But the disclosure could increase the pressure on Trump and his aides to provide the FBI and Congress with a full account of interactions with Russian officials and others with links to the Kremlin during and immediately after the 2016 election.
The biggest names involved in the Trump-Russia investigation

Show all 17
The White House did not respond to requests for comment. Flynn's lawyer declined to comment. In Moscow, a Russian foreign ministry official declined to comment on the contacts and referred Reuters to the Trump administration.
In the conversations during the campaign, Russian officials emphasized a pragmatic, business-style approach and stressed to Trump associates that they could make deals by focusing on common economic and other interests and leaving contentious issues aside, the sources said.
Veterans of previous election campaigns said some contact with foreign officials during a campaign was not unusual, but the number of interactions between Trump aides and Russian officials and others with links to Putin was exceptional.
"It's rare to have that many phone calls to foreign officials, especially to a country we consider an adversary or a hostile power," Richard Armitage, a Republican and former deputy secretary of state, told Reuters.
Additional reporting by Reuters
Join our new commenting forum
Join thought-provoking conversations, follow other Independent readers and see their replies